Begin Your Case With a Proven Traumatic Brain Injury Law Firm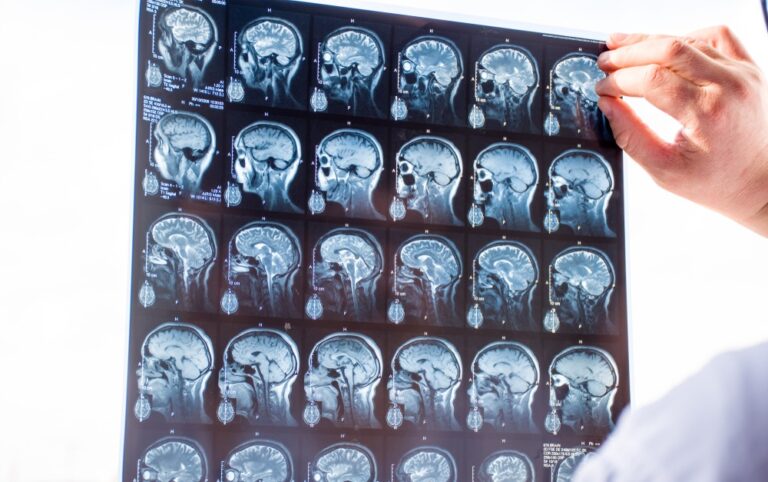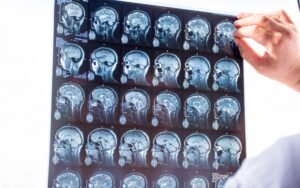 Traumatic brain injuries (TBI) can have tremendous effects on your health and life. Accidents often end up causing these injuries. If someone else caused the accident that led to your injury, you may have the legal chance to secure compensation to cover your losses.
You can learn more about your legal opportunities with a traumatic brain injury lawyer serving Elizabethtown, KY. Our team at Isaacs & Isaacs Personal Injury Lawyers can begin discussing strategies to help you secure compensation for your losses today.
We charge no upfront fees for our legal services and only take payment if we secure monetary compensation on your behalf. Call us at 800-333-9999 at any time to speak to one of our dedicated Elizabethtown traumatic brain injury lawyers and set up a free consultation.
We Represent Injured Accident Victims Across Many Categories. Some Personal Injury Cases We Handle Include:
Accidents With Trucks or Commercial Vehicles
Injuries & Wrongful Death Involving Driver Negligence (cell phone use, DUI)
Accidents With Uninsured Motorists
Whiplash Injury Accidents
Airbag Deployment Accidents
Takata Air Bag Recalls
Motorcycle Accident Injuries
Ridesharing: Lyft & Uber Accidents
Bicycle Accident Injuries
Hit and Run Accidents
Pedestrians Hit By a Vehicle
Head-On Collisions
Rear-End Collisions
Spinal Cord Injuries
Sometimes an auto accident injury is not evident until much later. Even if you haven't suffered a catastrophic injury you still may need medical treatment. You should seek medical care immediately, even if you don't think you are badly hurt. Some severe injuries may not be immediately apparent. This is the best way to physically and legally protect yourself and your loved ones.
"It was a pleasure to have the Isaacs & Isaacs team to help me after being hit by a truck as I was walking to the market. They went above and beyond to help with all I went through!"
---
Getting the Legal Perspective on Car Accidents – Audio Interview
Car accident lawyer Darryl Isaacs — The Hammer — sat down to address legal and safety considerations when injured from a car crash in a recent radio episode of "Ask The Hammer," the podcast exploring the legal matters that matter most. There are many elements at play when knowing what to do after a car accident. Listen to the episode directly below.
---
We Understand the Severity of Brain Injuries in Kentucky
The Kentucky Safety and Prevention Alignment Network (KSPAN) tracks many health concerns throughout our state, including head injuries. According to KSPAN, around 15,000 people in Kentucky sought emergency medical care for TBIs in 2019.
Doctors reported falls as the primary cause for the majority of TBIs in the state. Motor vehicle accidents also caused a significant percentage of these injuries, with a few caused by accidents during sporting events.
If you – or a family member – sustained a brain injury in Elizabethtown, you can get fast help on your side. While we know that thousands of these injuries occur in our state every year, we treat each case with the individual attention it deserves.
Our Accident Law Firm Will Get Started on Your Case Immediately By:
Listening to your story
Answering your questions
Advising you what to do next
Investigating the accident scene and all other evidence related to your claim
Reviewing medical records, police reports, and all documents
Determining which parties are liable for your injury
Meeting with insurance adjusters
Helping you file your claim
Demanding a just settlement for all of your medical treatment and damages
---
Services Offered by a Traumatic Brain Injury Lawyer Serving Elizabethtown
Our team has over 400 years of combined experience handling personal injury claims. We use our extensive experience and training to provide you with comprehensive assistance while you recover from a brain injury. You can count on us to:
Find the Party Responsible for Your Injury
Generally, you can only seek compensation for your losses if someone else caused the accident that led to your brain injury. We investigate to determine who holds the fault for the accident, and then move forward with your claim.
Collect Evidence About the Accident
Our team understands the importance of providing evidence when we take on brain injury claims. We focus on collecting:
Statements from witnesses
Testimony from expert witnesses
Police reports
Video surveillance and photographs
Your medical records and lab reports
We may even work with accident reconstruction specialists in some cases. These experts help us show what happened. Find out more by reaching out to us today.
Negotiate on Your Behalf
As we collect evidence and build your case, our team also takes care of all communication with insurance agents. We look over any offers made by the insurance company to see if they appropriately cover your losses.
If the insurance company makes an offer that does not properly address your financial situation, you can count on us to counter the offer and take care of negotiations. We always focus on putting your needs first, while insurance agents try to protect their company's bottom line.
Handle Your Claim in Court
In many cases, we can settle traumatic brain injury cases for our clients in Elizabethtown. We also have an in-house litigation team standing by if you decide to pursue a court case against the individual who caused your injuries.
---
What Are the Effects of a TBI on Your Life?
TBIs often have very serious effects on an individual's health. Even a mild TBI can leave you with a severe headache, nausea, fatigue, dizziness, lost balance, and issues with your concentration and memory.
More serious TBIs can lead to
Seizures or convulsions
Loss of coordination
Vertigo
Infections
Paralysis
Tinnitus (ringing in the ears)
Note that these are only examples of the more serious symptoms associated with TBIs. Some people fall into a coma after a TBI or face serious problems with speech, memory, or mood changes after a blow to the head.
Can the Symptoms of TBIs Improve Over Time?
The symptoms of a minor TBI often improve over time, though this does not happen in all cases. More serious TBIs may have life-long consequences. In many cases, getting medical care quickly helps to determine the outcome of treatment.
Build Your Case With A Top Rated Accident Lawyer
If you need immediate assistance with a vehicle accident or personal injury, call our team now at 
800-333-9999
 to begin your free case review and schedule an initial consultation to get legal advice. Our law firm represents injured victims across many categories. Some popular cases our accident attorneys handle include:
Compensation for Elizabethtown TBI Claims
Your legal team can work to bring you damages after a TBI accident in Elizabethtown, KY. Not everyone receives the same amount of compensation for their accident claim. In fact, the damages you receive can depend upon the specific facts of your case.
In many cases, you have the option to secure damages to cover your:
Healthcare expenses
Income lost during your recovery
Diminished earning capacity
Scarring or disfigurement
Pain, suffering, and emotional distress
Our team assesses all the losses associated with your accident as we begin working on your claim. We keep track of expenses from healthcare providers.
---
Let Us Handle Your Legal Needs Quickly in Elizabethtown
The state of Kentucky limits the amount of time you have to file a personal injury claim after you sustain a TBI. In most cases, under Ky. Rev. Stat. § 413.140(1), you have a year to being moving forward with your legal claim.
After a year, the statute of limitations runs out and the court no longer allows you to seek financial compensation. However, per Ky. Rev. Stat. § 304.39-230, you may have two years to file a claim if you sustained your injury in a car accident.
We can discuss the time frame for handling your claim when you reach out to us for help. Our team makes it easy for you to get legal help. You don't even have to pay fees unless we settle or win your case.
We have a reputation for excellence, recovering around $2 billion in settlements for clients. We focus on representing all our clients, with attorneys and paralegals who speak Spanish. Find out more by reaching out to us today for a free consultation.
---
Take to Us About Your Elizabethtown TBI Claim
Don't wait to seek help after an accident left you with a TBI in Elizabethtown, KY. Reach out to the professionals at Isaacs & Isaacs Personal Injury Lawyers for assistance. Our Elizabethtown Traumatic Brain Injury Lawyer put you first.
You can call us for a free consultation to discuss the details of your claim. We're standing by now.
To learn more about working with our Elizabethtown lawyers, call 1-800-333-9999 for your no-cost traumatic brain injury case review.