Begin Your Case With a Proven Truck Accident Law Firm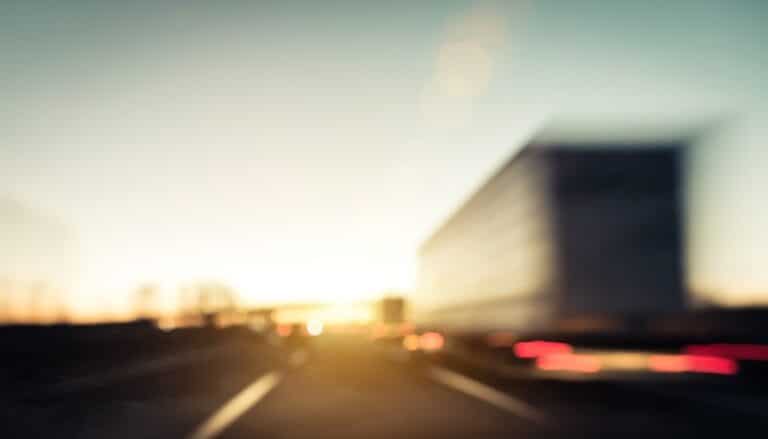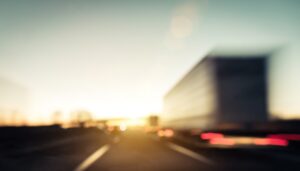 Truck accidents are known for producing some of the most debilitating injuries. Amputation, paralysis, traumatic brain injuries, back injuries, and other life-altering injuries are more common than you might think. If you or someone you love has suffered any of these injuries or another type of injury in a truck accident, there may be a long road to recovery. Fortunately, with help from a Danville truck accident lawyer at Isaacs & Isaacs Personal Injury Lawyers, you can stand up and fight to hold the liable party accountable for their negligent actions.
We charge no upfront fees for our legal services and only take payment if we secure monetary compensation on your behalf. Call us at 800-333-9999 at any time to speak to one of our dedicated Danville truck accident lawyers and set up a free consultation.
We Represent Injured Accident Victims Across Many Categories. Some Personal Injury Cases We Handle Include:
Accidents With Trucks or Commercial Vehicles
Injuries & Wrongful Death Involving Driver Negligence (cell phone use, DUI)
Accidents With Uninsured Motorists
Whiplash Injury Accidents
Airbag Deployment Accidents
Takata Air Bag Recalls
Motorcycle Accident Injuries
Ridesharing: Lyft & Uber Accidents
Bicycle Accident Injuries
Hit and Run Accidents
Pedestrians Hit By a Vehicle
Head-On Collisions
Rear-End Collisions
Spinal Cord Injuries
"It was a pleasure to have the Isaacs & Isaacs team to help me after being hit by a truck as I was walking to the market. They went above and beyond to help with all I went through!"
---
Getting the Legal Perspective on Car Accidents – Audio Interview
Car accident lawyer Darryl Isaacs — The Hammer — sat down to address legal and safety considerations when injured from a car crash in a recent radio episode of "Ask The Hammer," the podcast exploring the legal matters that matter most. There are many elements at play when knowing what to do after a car accident. Listen to the episode directly below.
---
When to File a Danville Truck Accident Claim
It may not always be clear whether you should reach out to a truck accident lawyer after your accident. Many injury victims hesitate to contact a lawyer because they are unsure whether they have grounds for a claim or because they share fault for their injuries and believe that prohibits them from being awarded compensation.
Generally, if someone else's negligence or misconduct is the cause of your truck accident, you may have the right to hold them accountable by pursuing an insurance claim or civil action against them. When the liable party's misconduct has significantly affected your life, they should be ordered to compensate you for your damages.
Pure Comparative Negligence in Kentucky
Kentucky follows a pure comparative negligence system. Under KY Rev Stat § 411.182, this means you can share fault for your injuries and still recover compensation for your suffering. However, expect your injury settlement to reflect your shared fault deduction.
For example, if you were not wearing your seatbelt when a distracted truck driver struck you, the judge might find you fifteen percent liable for your injuries. Your injury settlement would then need to be reduced by fifteen percent to account for your portion of the liability.
When you have questions or concerns surrounding your right to pursue legal action or how your case could be affected by shared liability, your truck accident attorney serving Danville can provide you with answers.
Our Accident Law Firm Will Get Started on Your Case Immediately By:
Listening to your story
Answering your questions
Advising you what to do next
Investigating the accident scene and all other evidence related to your claim
Reviewing medical records, police reports, and all documents
Determining which parties are liable for your injury
Meeting with insurance adjusters
Helping you file your claim
Demanding a just settlement for all of your medical treatment and damages
---
How Long do You Have to File Your Truck Accident Claim in Danville?
When your injuries are debilitating or the trauma you have experienced after your truck accident is too much to bear, you may have little to no interest in pursuing legal action. However, Kentucky has a strict statute of limitations for truck accidents and other personal injury claims.
If you were injured in a Danville truck accident, you will generally only have two years to file your truck accident claim under Ky. Rev. Stat. § 304.39-230. However, this deadline may not be clear to you. For example, should the statute of limitation expire two years from your accident? Or will the statute of limitations expire two years from the date you were diagnosed with an injury related to the truck accident?
You can get the clarity you need and protect your injury settlement by having a truck accident attorney serving Danville handle your case.
Build Your Case With A Top Rated Accident Lawyer
If you need immediate assistance with a vehicle accident or personal injury, call our team now at 
800-333-9999
 to begin your free case review and schedule an initial consultation to get legal advice. Our law firm represents injured victims across many categories. Some popular cases our accident attorneys handle include:
Common Truck Accidents in Danville
Commercial trucks are significantly larger and heavier than other motor vehicles on the roadways. For this reason, truck accidents can often occur in a wide variety of ways, especially when human error and negligence apply.
There are many types of truck accidents, such as:
Tire blowouts
Accidents at intersections
Rear-end collisions
Truck rollovers
Jackknifes
Lost load accidents
Underride accidents
Highway accidents
Blindspot accidents
Wrong-way-driving accidents
Wide-turn accidents
Head-on collisions
Sideswipe accidents
T-bone accidents
If you have been injured in any of the previously mentioned types of commercial truck accidents, or a different kind of truck accident that was not listed above, you may have the right to financial compensation. Your truck accident lawyer can help determine what your case is worth.
---
Liability for Danville Truck Accidents
For many Danville truck accident claims, one of the few ways you can recover maximum compensation is by proving another party's negligence. For many collisions involving tractor-trailers, the liability at least partially falls on the truck driver. Negligent truck driving can take many forms, some of which include:
Distracted driving
Inadequate maintenance
Negligent loading practices
Driving under the influence of drugs or alcohol
Driving while fatigued
Failure to yield the right of way
Violating the speed limit
Operating the truck in a careless manner
Improper or inadequate training
Exceeding federally mandated Hours-of-Service (HOS) rules
Liability May Lie with the Trucking Company
When truck drivers are negligent, the trucking companies that employ them may also be partly responsible. This is especially true in cases where they pressure their drivers to meet strict deadlines, even if it means violating federal trucking laws and regulations.
Trucking companies have also been known to employ drivers without doing their due diligence, failing to provide their truckers with the necessary training, or not randomly testing their truck drivers for substance abuse issues.
Other Potentially Liable Parties in Truck Accidents
In addition to negligent truck drivers and trucking companies, many other parties could share liability for your truck accident injuries in Danville. These include:
The owner of the truck
Cargo loaders
Safety inspectors
Municipalities
Government agencies
The Kentucky Transportation Cabinet (KYTC)
Auto parts manufacturers
Truck technicians
Other third parties
You can expect your Danville truck accident attorney to conduct an in-depth investigation into the cause of your truck accident. They will uncover which individuals or entities should be named in your Danville truck accident insurance and tort claims.
---
Contact a Danville Truck Accident Law Firm Today
If your truck accident injuries have had a debilitating impact on your life, you should not be expected to cover the costs while the liable party goes on with their life. Make the culpable party pay for their negligence when pursuing your insurance and tort claims.
Find out what's next for your case when you schedule a free, no-obligation consultation with Isaacs & Isaacs Personal Injury Lawyers.
To learn more about working with our Danville lawyers, call 1-800-333-9999 for your no-cost personal injury case review.