Begin Your Case With a Proven Wrongful Death Law Firm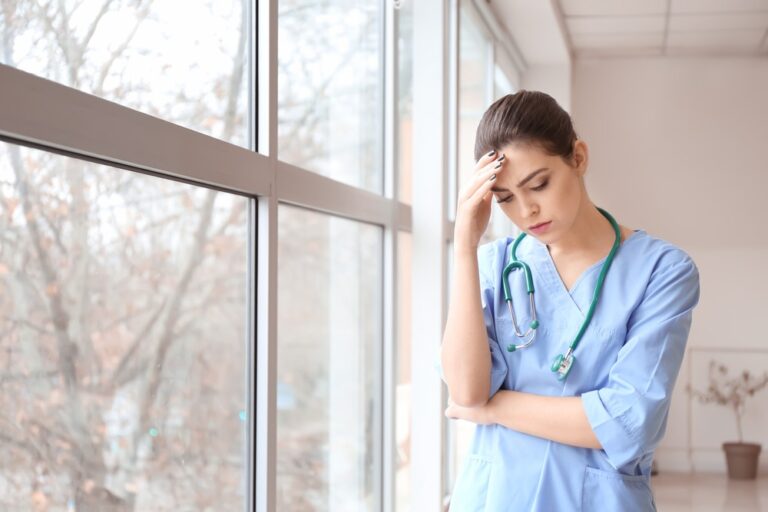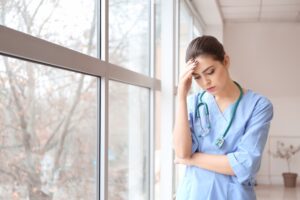 An unexpected or sudden passing can be painful for a family. In the case of wrongful death, it may seem like you are all alone. Thankfully, our firm's Bowling Green wrongful death lawyer is ready to help. Families who experience a wrongful death are often unprepared for related expenses. You may have to make funeral arrangements and eventually make up for a loss of income.
We charge no upfront fees for our legal services and only take payment if we secure monetary compensation on your behalf. Call us at 800-333-9999 at any time to speak to one of our dedicated Bowling Green wrongful death lawyers and set up a free consultation.
We Represent Injured Accident Victims Across Many Categories. Some Personal Injury Cases We Handle Include:
Accidents With Trucks or Commercial Vehicles
Injuries & Wrongful Death Involving Driver Negligence (cell phone use, DUI)
Accidents With Uninsured Motorists
Whiplash Injury Accidents
Airbag Deployment Accidents
Takata Air Bag Recalls
Motorcycle Accident Injuries
Ridesharing: Lyft & Uber Accidents
Bicycle Accident Injuries
Hit and Run Accidents
Pedestrians Hit By a Vehicle
Head-On Collisions
Rear-End Collisions
Spinal Cord Injuries
"They're great to me. Used them twice and positive results both times. I wouldn't hesitate to contact them again if needed."
---
Getting the Legal Perspective on Car Accidents – Audio Interview
Car accident lawyer Darryl Isaacs — The Hammer — sat down to address legal and safety considerations when injured from a car crash in a recent radio episode of "Ask The Hammer," the podcast exploring the legal matters that matter most. There are many elements at play when knowing what to do after a car accident. Listen to the episode directly below.
---
Bowling Green "Survival Law"
Wrongful death is also known as "survival" law because it allows families to pursue compensation for their losses. The deceased's estate will receive damages based on the financial impact the death has had on the victim's loved ones.
The most common wrongful deaths include car crashes, medical mistakes, construction accidents, and falls. You could qualify for a wrongful death settlement if a negligent person killed your loved one.
Our Accident Law Firm Will Get Started on Your Case Immediately By:
Listening to your story
Answering your questions
Advising you what to do next
Investigating the accident scene and all other evidence related to your claim
Reviewing medical records, police reports, and all documents
Determining which parties are liable for your injury
Meeting with insurance adjusters
Helping you file your claim
Demanding a just settlement for all of your medical treatment and damages
---
Who Can File a Wrongful Death Lawsuit?
Families who experience a wrongful death may not know who can file a lawsuit. In most cases, the executor of the deceased person's estate files the wrongful death lawsuit on behalf of the rest of the family. Often, this is the surviving spouse of the deceased person.
However, if no one survives the decedent, the next of kin can pursue a wrongful death claim. If you are interested in pursuing a wrongful death claim, you must contact an attorney immediately. You should also take photographs of the scene of the accident and collect evidence.
How Much Money Will I Get From My Wrongful Death Claim?
The amount of money you receive depends on many factors, such as:
How long ago the incident occurred
Whether there was any criminal wrongdoing involved
The damages caused
The age of your loved one
How long they lived after the accident
Whether there were survivors
The type of medical care was provided
How much pain and suffering your loved one experienced before they died
How much compensation do you need to move forward with your life
In some cases, you may be entitled to more than one award. For example, if your loved one suffered from multiple illnesses, you could get separate awards for each illness.
Build Your Case With A Top Rated Accident Lawyer
If you need immediate assistance with a vehicle accident or personal injury, call our team now at 
800-333-9999
 to begin your free case review and schedule an initial consultation to get legal advice. Our law firm represents injured victims across many categories. Some popular cases our accident attorneys handle include:
---
Who Is at Fault for the Wrongful Death of My Loved One in Bowling Green?
The individual responsible or at fault for the wrongful death depends on what caused the person to pass away. For example, if a person loses their life due to a car accident, the at-fault driver could be responsible.
More than one person could be responsible if the person passed due to medical malpractice or a construction accident. Our team of personal injury accident lawyers will help you determine who is responsible for the loss of your loved one.
Am I Eligible for Compensation After Losing a Loved One to an Accident?
Most families do not want to go to court over a wrongful death lawsuit. Knowing this, our team will do everything they can to settle without going to court. Sometimes, however, it is necessary because some insurance companies will not become serious about a settlement until a court date approaches.
Surviving members of a wrongful death lawsuit can claim compensation for the following items:
Medical expenses
Funeral and burial expenses
Future expenses or unforeseen economic losses related to the accident
Injuries sustained before death that were caused by the accident
Lost income the deceased may have earned over their lifetime
Non-economic losses, including mental anguish, loss of enjoyment of life, and loss of companionship
You could also pursue punitive damages. These damages are meant to punish the at-fault person. The court usually only awards these if the at-fault person was grossly negligent. Your Bowling Green Wrongful Death Lawyer will explore all opportunities to seek damages in your wrongful death case in Bowling Green.
---
How Is Compensation Distributed to the Surviving Family?
Any compensation received through a wrongful death lawsuit is distributed following a rigorous pattern set by Kentucky law. If the deceased leaves a spouse with no children or grandchildren, the money will go to the spouse after funeral expenses, and any remaining medical bills, court costs, and legal fees are paid.
If the deceased leaves a spouse and children, the spouse and children divide the compensation. If the deceased leaves a child or children but has no spouse, the child or children receive all the money.
If the deceased did not leave a spouse or children, the settlement money goes to the deceased's parents. However, if the deceased did not leave a spouse, children, or parent, the settlement becomes part of the deceased's estate and is distributed between distant relatives.
Is There a Deadline to File My Wrongful Death Lawsuit?
Ky. Rev. Stat. § 413.180 states that surviving family members of the deceased generally have one year to file a lawsuit. Your lawyer can explain how the timeline could affect your case. Your attorney can help you understand your rights and establish the best way to claim maximum compensation.
---
How Can Isaacs & Isaacs Personal Injury Lawyers Specifically Help My Family?
Our team is always willing to help accident victims' families file a wrongful death case and pursue compensation due to them. We offer all clients a free consultation and do not charge fees unless you win the lawsuit or settle your case.
Isaacs & Isaacs Personal Injury Lawyers has an in-house litigation team that has helped recover over $2 billion in settlements for clients in Kentucky, Indiana, and Ohio. Our attorneys have over 400 years of combined legal experience. We have Spanish-speaking attorneys and paralegals on staff as well.
In addition, Isaacs & Isaacs Personal Injury Lawyers has a state-of-the-art mock courtroom to help clients prepare themselves for actual court proceedings, should they need practice.
What Does It Cost to Hire a Wrongful Death Lawyer Serving Bowling Green?
A Kentucky lawyer can cost a lot depending on the law firm and the type of wrongful death attorney you hire. You must hire the right kind of lawyer for your case, though. For instance, you would not want to hire a collections attorney for a wrongful death case. You want someone who regularly handles cases like yours.
We offer a no-win-no-fee policy in which clients do not have to pay for our firm's services unless we win their case. The fee and costs we take will be previously agreed upon between the personal injury lawyer and client and will come from the settlement amount.
---
Our Team Can Lend a Helping Hand to Grieving Bowling Green Families
An unexpected or sudden passing can be hard to deal with because there is no time to prepare. This can make the loss harder. However, learning that negligence caused your loved one's injuries is a more painful realization. You deserve justice against the liable party. Our personal injury attorneys will fight to make things right.
You might feel like you are alone at this difficult time. This is not the case, though. Isaacs & Isaacs Personal Injury Lawyers can help you understand your rights and fight for fair compensation. Call us today to get your questions answered and receive legal advice from our knowledgeable team. We're ready to hear your story and discuss our contingency fee based representation.
To learn more about working with our Bowling Green lawyers, call 1-800-333-9999 for your no-cost wrongful death case review.