Begin Your Case With a Proven Workers' Comp Law Firm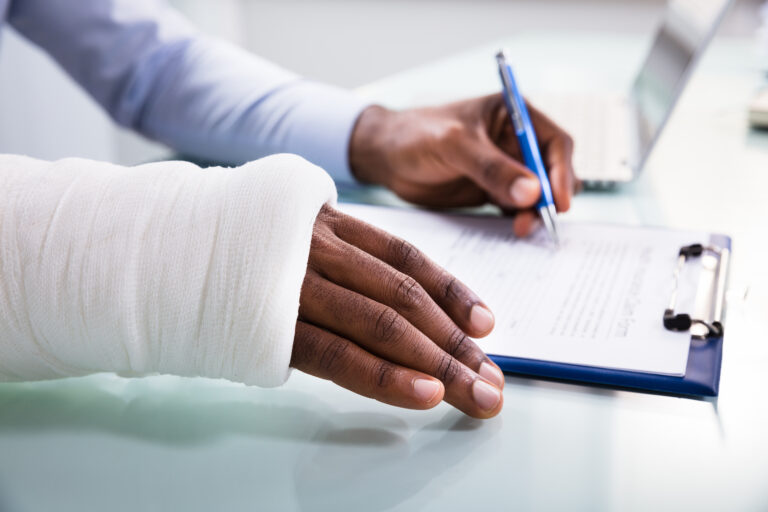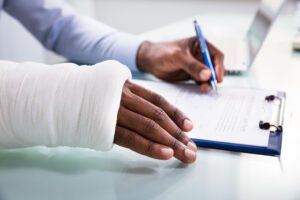 The workplace can be very dangerous. You may get injured through defective products, unsafe working conditions, or substandard user training. Seeking workers' compensation can be challenging if you decide to do it independently. Some companies may choose to deny your settlement after claiming that your injuries occurred elsewhere. Or they may try to pay you a minimal amount after claiming that your injuries are not severe.
Our Berea workers' compensation lawyer can offer legal representation as you pursue your claim and help you get compensation for all economic and non-economic damages. Get a free care review at Isaacs & Isaacs Personal Injury Lawyers.
We charge no upfront fees for our legal services and only take payment if we secure monetary compensation on your behalf. Call us at 800-333-9999 at any time to speak to one of our dedicated Berea Workers' Comp lawyers and set up a free consultation.
We Represent Injured Accident Victims Across Many Categories. Some Personal Injury Cases We Handle Include:
Accidents With Trucks or Commercial Vehicles
Injuries & Wrongful Death Involving Driver Negligence (cell phone use, DUI)
Accidents With Uninsured Motorists
Whiplash Injury Accidents
Airbag Deployment Accidents
Takata Air Bag Recalls
Motorcycle Accident Injuries
Ridesharing: Lyft & Uber Accidents
Bicycle Accident Injuries
Hit and Run Accidents
Pedestrians Hit By a Vehicle
Head-On Collisions
Rear-End Collisions
Spinal Cord Injuries
Sometimes an auto accident injury is not evident until much later. Even if you haven't suffered a catastrophic injury you still may need medical treatment. You should seek medical care immediately, even if you don't think you are badly hurt. Some severe injuries may not be immediately apparent. This is the best way to physically and legally protect yourself and your loved ones.
"John came to our house and went over the legal part of it thoroughly and quickly, but he always made it more about us. I would recommend them to anybody because they're going to make sure that you're protected. It just always felt like we were dealing with family instead of a legal process."
---
Getting the Legal Perspective on Car Accidents – Audio Interview
Car accident lawyer Darryl Isaacs — The Hammer — sat down to address legal and safety considerations when injured from a car crash in a recent radio episode of "Ask The Hammer," the podcast exploring the legal matters that matter most. There are many elements at play when knowing what to do after a car accident. Listen to the episode directly below.
---
How Our Berea Workers' Compensation Lawyer Can Help
You may have filed a personal injury claim and been offered an amount that may not be enough to cover all your expenses or simply denied compensation from your employer. Our Berea workers' compensation lawyer can assess your case, negotiate with your employer, and fight for your right to get you the maximum settlement.
We'll gather the necessary evidence for your claim. This often entails collecting all the necessary data, like medical records and records of the accident, to support your case.
Our Berea workers' compensation lawyer can handle different types of on-the-job injury claims, such as:
Broken and fractured bones you may get from falling or slipping
Traumatic brain injuries (TBIs)
Spinal cord injuries (SCIs)
Muscular injuries, including tendinitis
Head and upper body injuries
Hearing loss or damage
Chemical exposures, leading to cancer or mesothelioma
Electrocution injuries, impairment, and deaths
We'll file a claim on your behalf for all your losses, including out-of-pocket expenses like hiring a nanny and additional hospital costs you may have incurred.
Our Accident Law Firm Will Get Started on Your Case Immediately By:
Listening to your story
Answering your questions
Advising you what to do next
Investigating the accident scene and all other evidence related to your claim
Reviewing medical records, police reports, and all documents
Determining which parties are liable for your injury
Meeting with insurance adjusters
Helping you file your claim
Demanding a just settlement for all of your medical treatment and damages
---
Recoverable Damages in a Berea Workers' Compensation Case
In most cases, all employees are covered by a workers' compensation plan under the Federal Employees' Compensation Act. Employers must ensure all their employees are working in a safe environment.
Most of the unintentional injuries, illnesses, accidents, and deaths victims suffer in workplaces are covered by workers' compensation laws, except:
When you deliberately cause damage or an accident through misconduct
When you intentionally cause injury or death to yourself or another employee
When you cause an accident or injury while intoxicated with alcohol or other substances
If your injury qualifies you for worker's comp, some of the damages our workers' compensation lawyer could help you recover include:
Funeral expenses, loss of consortium, and other wrongful death damages if your loved one died from an accident or work-related injuries
Medical costs, including surgeries, hospitalization, lab tests, therapy, and doctors' fees
Medical equipment costs, including a walking aid such as crutches and a wheelchair
Lost wages, now and in the future
Rehabilitation costs
Permanent and partial disability
Survivor benefits for you and your family
---
What to Do After an Accident or Work-Related Injury
Our workers' compensation lawyer may require you to document how the injury impacted your life. This is vital as evidence when proving your claim.
Darryl "The Hammer" Isaacs advises you to take the following steps:
Inform Your Employer
For whatever reason you may have suffered from an accident at work or sustained injury, the first step is to inform your employer in writing, if possible.
Seek Medical Attention
Get checked out to ascertain the extent of your injuries. However, some injuries may not be recognized immediately. Medical reports, bills, and related hospital reports come in handy when you file a workers' compensation claim.
Fill Out the Workers' Compensation Claim Form
You may get the workers' compensation form from your employer or local workers' compensation office. Fill out the employee section and sign accordingly. Keep a copy for later use.
Reach Out to Us
Contact our Berea workers' compensation lawyer for legal advice and representation. Your employer may be unwilling to cooperate or want to pay you an amount that doesn't cover all your medical costs. We'll fight to ensure you recover all the economic and non-economic damages you suffered.
Build Your Case With A Top Rated Accident Lawyer
If you need immediate assistance with a vehicle accident or personal injury, call our team now at 
800-333-9999
 to begin your free case review and schedule an initial consultation to get legal advice. Our law firm represents injured victims across many categories. Some popular cases our accident attorneys handle include:
Contingency Fees
At Isaacs & Isaacs Personal Injury Lawyers, we provide legal services to our clients without charging upfront fees and costs. We work on a contingency fee basis, meaning we only charge a percentage of the settlement you'll get after our Berea workers' compensation lawyer wins your case.
Our legal team understands that you may not be in a position to pay for legal representation at the time of your injury or when you're recovering, so we put our all into helping you win.
---
Statute of Limitations in Berea, Kentucky
In Berea, Kentucky,Ky. Rev. Stat. § 413.140(1) gives victims of personal injury cases one year to file a lawsuit. However, you or a family member should report the injury or accident immediately if you can, or within 30 days if your injuries require being moved immediately for medical attention, including hospitalization.
Workers' statutes of limitation often depend on the nature of the claim. You may get more time to file a claim for diseases that take longer to develop, such as cancer caused by repeated exposure. Some circumstances can also allow you to extend the deadline. For example, if the injured person is not of sound mind at the time of injury, the time limit will start counting after a court declares them fit.
Ideally, you should reach out to us as soon as possible—or when the damage is discovered—so that we can file all the relevant documents on your behalf on time.
---
Contact Us for a Free Case Review
The trauma that comes with workplace accidents and injuries may leave you impaired, stressed, and wondering how to sustain your family. At Isaacs & Isaacs Personal Injury Lawyers, we offer responsive legal services through our team with a combined experience of more than 400 years.
We've recovered more than $1 billion in settlements for our clients, and we're ready to work on your case without charging upfront fees and costs. Let us pursue your claim while you focus on recovery. Contact our Berea workers' compensation lawyer for a free case review today.
To learn more about working with our Berea lawyers, call 1-800-333-9999 for your no-cost workers' comp case review.