Begin Your Case With a Proven Traumatic Brain Injury Lawyer Law Firm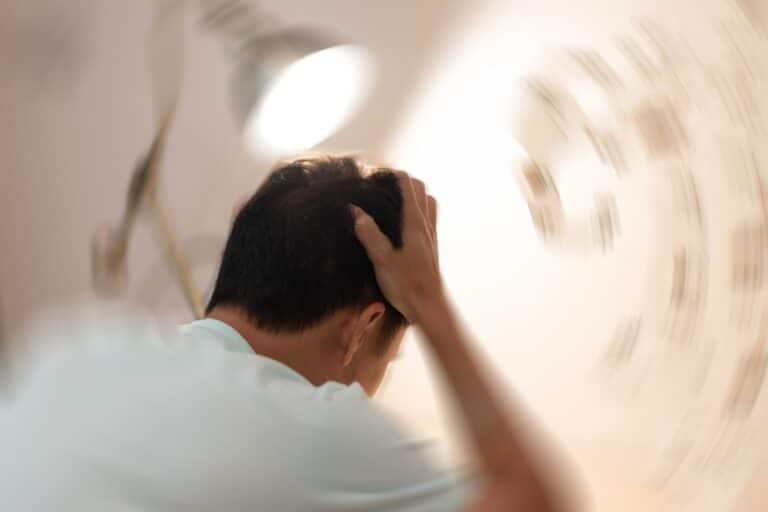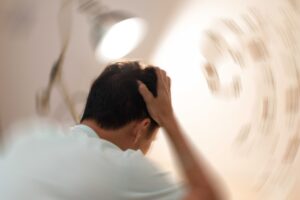 You have the chance to secure legal help if you sustained a traumatic brain injury (TBI) in Berea, Kentucky. These injuries may have immediate effects on your health as well as long-term effects on your overall well-being. You may speak with a Berea traumatic brain injury lawyer to begin building a personal injury claim, designed to help you receive compensation for your medical expenses and other losses.
Our team at Isaacs & Isaacs Personal Injury Lawyers steps in to help clients in your situation. Reach out to us today to learn how we can handle your claim. Our legal firm has over 20 years of experience and we're proud to turn our full attention to clients in your situation.
We charge no upfront fees for our legal services and only take payment if we secure monetary compensation on your behalf. Call us at 800-333-9999 at any time to speak to one of our dedicated Berea traumatic brain injury lawyers and set up a free consultation.
We Represent Injured Accident Victims Across Many Categories. Some Personal Injury Cases We Handle Include:
Accidents With Trucks or Commercial Vehicles
Injuries & Wrongful Death Involving Driver Negligence (cell phone use, DUI)
Accidents With Uninsured Motorists
Whiplash Injury Accidents
Airbag Deployment Accidents
Takata Air Bag Recalls
Motorcycle Accident Injuries
Ridesharing: Lyft & Uber Accidents
Bicycle Accident Injuries
Hit and Run Accidents
Pedestrians Hit By a Vehicle
Head-On Collisions
Rear-End Collisions
Spinal Cord Injuries
Sometimes an injury is not evident until much later. Even if you haven't suffered a catastrophic injury you still may need medical treatment. You should seek medical care immediately, even if you don't think you are badly hurt. Some severe injuries may not be immediately apparent. This is the best way to physically and legally protect yourself and your loved ones.
"They're great to me. Used them twice and positive results both times. I wouldn't hesitate to contact them again if needed."
---
Getting the Legal Perspective on Traumatic Brain Injuries – Audio Interview
Lawyer Darryl Isaacs — The Hammer — sat down to address legal and safety considerations of a traumatic brain injury in a recent radio episode of "Ask The Hammer," the podcast exploring the legal matters that matter most. There are many elements at play when knowing what to do after a traumatic brain injury. Listen to the episode directly below.
---
Accidents That Result in TBIs in Berea
According to the Centers for Disease Control and Prevention (CDC), TBIs often occur as a result of accidents. Some of the most common causes of TBIs include falls and motor vehicle accidents. Individuals may also sustain brain injuries while playing sports or in the event of an explosion.
Depending upon the severity of the accident, you may end up experiencing a:
Mild TBI
Moderate TBI
Severe TBI
Many people experience a TBI after getting jolted or sustaining a blow to the head. However, penetrating injuries may also lead to brain injuries in our area. We can assess the specific nature of your accident when you reach out to us for help.
Our Accident Law Firm Will Get Started on Your Case Immediately By:
Listening to your story
Answering your questions
Advising you what to do next
Investigating the accident scene and all other evidence related to your claim
Reviewing medical records, police reports, and all documents
Determining which parties are liable for your injury
Meeting with insurance adjusters
Helping you file your claim
Demanding a just settlement for all of your medical treatment and damages
---
Types of Compensation for TBI Cases in Berea
A traumatic brain injury attorney serving Berea can help you secure damages to cover the losses caused by your accident. We understand the medical expenses associated with recovering from a brain injury in the Berea area. You may want compensation for:
Emergency medical treatment and a ride in an ambulance
Your time in the hospital
Surgeries and medical testing
Medications and physical therapy
In addition to your medical expenses, we may focus on bringing you damages to cover the wages you lost at work during your recovery. Some patients require vocational retraining due to the long-term effects of a TBI; we can help you seek coverage for these losses as well.
You may also have the chance to seek damages to address the pain and suffering you experienced as a result of your accident. Speak with us today to find out how we can help.
Keep in mind that our team does not charge upfront fees or costs. Instead, you only pay fees when we settle or win your claim. Our in-house litigation team has extensive experience resolving TBI cases and we're ready to put that experience to work for you.
---
How Can a Brain Injury Lawyer Help Me?
Your brain injury lawyer can step in to help with all aspects of your claim. Our team offers you:
Clear and honest answers to any legal questions
Help collecting and preserving evidence about the accident
A thorough investigation into who caused your accident
Assistance handling all legal paperwork associated with your claim
Help negotiating with insurance agents
We use our experience to focus on establishing fault for the accident that led to your injuries. Individuals may have fault for your accident if they owed you a duty of care and failed to uphold that duty.
For example, let's say that another driver struck you while you were in your vehicle. The other driver hit you after running a red light. In this situation, they owed you a duty of care due to the rules of the road and they violated these rules, leading to your accident and injury.
We treat each claim we take on with personalized care.
Build Your Case With A Top Rated Accident Lawyer
If you need immediate assistance with a vehicle accident or personal injury, call our team now at 
800-333-9999
 to begin your free case review and schedule an initial consultation to get legal advice. Our law firm represents injured victims across many categories. Some popular cases our accident attorneys handle include:
Methods to Resolve a Berea Brain Injury Claim
You have several options for seeking damages after you sustain a brain injury in Berea. In many cases, individuals decide to:
Settle with the Insurance Company
You can choose to settle your claim with insurance agents. Generally, this requires a period of negotiation with insurance agents, as a lawyer counters initial offers made by insurance representatives.
You do not have to accept the initial settlement offered by the insurance company. In fact, these initial offers generally do not provide full coverage for all of your losses. We go to bat for you if you receive a low offer and take care of all negotiations.
Take Your Claim to Court
Insurance agents may refuse to settle your claim in some cases. They may say you caused the accident or deny that the accident caused your injuries. In this situation, your lawyer may recommend filing a lawsuit against the individual who caused the accident.
We can discuss the benefits of taking your claim to court. However, you should know that it usually takes longer to resolve cases in court. Additionally, you may have to pay court fees.
---
We Understand the Time Limits on Berea Brain Injury Claims
Many people end up filing a personal injury claim after sustaining a brain injury in Berea, KY. These claims fall under the regulations set forth in Ky. Rev. Stat. § 413.140(1). This section of the legal code gives you a year to file a claim in most cases.
However, if you sustained your injury in a car accident, your claim falls under Ky. Rev. Stat. § 304.39-230. The statute of limitations for car accident claims gives you two years to seek damages for your losses.
Our team believes in moving quickly to help our clients. We speak with witnesses while they clearly remember what happened and gather evidence before it's cleared away. Reach out to us now to learn more about deadlines in your case and how we can assist you.
---
Talk to a Lawyer Who Handles Brain Injury Claims
A traumatic brain injury lawyer serving Berea, KY, can step in to help with all your legal needs. Our team at Isaacs & Isaacs Personal Injury Lawyers provides care backed by extensive experience and personalized care for our clients.
To learn more about working with our Berea lawyers, call 1-800-333-9999 for your no-cost traumatic brain injury case review.