Begin Your Case With a Proven Motorcycle Accident Law Firm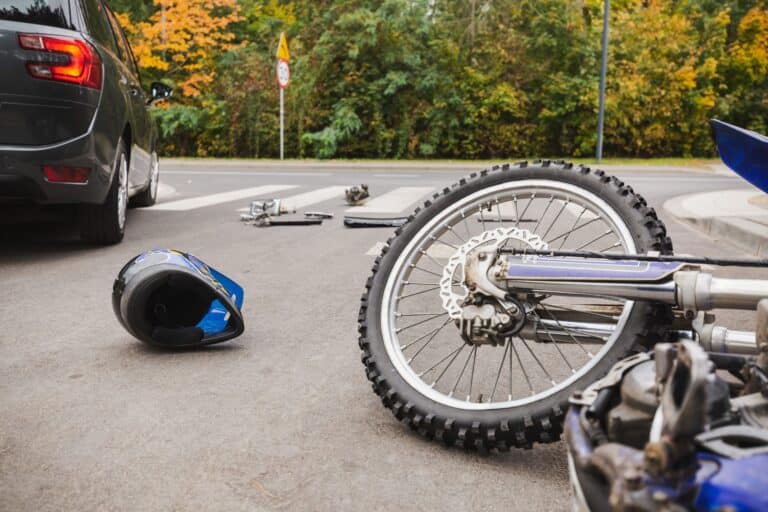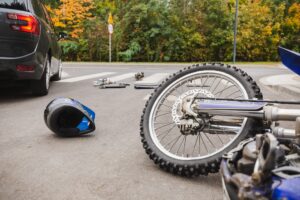 Whenever one's involved in an accident, be it a car accident, motorcycle accident, or truck accident, the world may seem to be crumbling around you. Sometimes you may know what to do, but sometimes you may not, and almost all times, you get compensated for less than you deserve. A Bardstown motorcycle accident lawyer can help you file your claim.
We charge no upfront fees for our legal services and only take payment if we secure monetary compensation on your behalf. Call us at 800-333-9999 at any time to speak to one of our dedicated Bardstown motorcycle accident lawyers and set up a free consultation.
We Represent Injured Accident Victims Across Many Categories. Some Personal Injury Cases We Handle Include:
Accidents With Trucks or Commercial Vehicles
Injuries & Wrongful Death Involving Driver Negligence (cell phone use, DUI)
Accidents With Uninsured Motorists
Whiplash Injury Accidents
Airbag Deployment Accidents
Takata Air Bag Recalls
Motorcycle Accident Injuries
Ridesharing: Lyft & Uber Accidents
Bicycle Accident Injuries
Hit and Run Accidents
Pedestrians Hit By a Vehicle
Head-On Collisions
Rear-End Collisions
Spinal Cord Injuries
Sometimes an auto accident injury is not evident until much later. Even if you haven't suffered a catastrophic injury you still may need medical treatment. You should seek medical care immediately, even if you don't think you are badly hurt. Some severe injuries may not be immediately apparent. This is the best way to physically and legally protect yourself and your loved ones.
"John came to our house and went over the legal part of it thoroughly and quickly, but he always made it more about us. I would recommend them to anybody because they're going to make sure that you're protected. It just always felt like we were dealing with family instead of a legal process."
---
Getting the Legal Perspective on Motorcycle Accidents – Audio Interview
Motorcycle accident lawyer Darryl Isaacs — The Hammer — sat down to address legal and safety considerations when injured from a motorcycle crash in a recent radio episode of "Ask The Hammer," the podcast exploring the legal matters that matter most. There are many elements at play when knowing what to do after a motorcycle accident. Listen to the episode directly below.
---
We Work With Motorcycle Accident Cases in Bardstown, KY
We know what to do with motorcycle accident claims. The Bardstown motorcycle accident lawyers at Isaacs & Isaacs Personal Injury Lawyers will walk with you every step of the way.
We have been handling claims for our clients consistently, giving us over four hundred years of combined experience. We have collected $2 billion in settlements for our clients.
Our Accident Law Firm Will Get Started on Your Case Immediately By:
Listening to your story
Answering your questions
Advising you what to do next
Investigating the accident scene and all other evidence related to your claim
Reviewing medical records, police reports, and all documents
Determining which parties are liable for your injury
Meeting with insurance adjusters
Helping you file your claim
Demanding a just settlement for all of your medical treatment and damages
---
Motorcyclists Have the Right to Feel Safe on the Road
Motorcycle accidents tend to be very rampant on our roads. Riders are often blamed for these regular occurrences even when they aren't at fault. Bardstown motorcycle accident lawyers from Isaacs & Isaacs Personal Injury Lawyers are ready and willing to take your case whenever you reach out.
As a motorcycle rider, you have the right to be compensated by your insurance just as any other motorist. We always recommend reaching out to us first, even before calling your insurer.
Common Motorcycle Injuries
Unlike other vehicles, motorcycles have no protective body. This means that the injuries sustained from a motorcycle accident are more severe. Some of the frequent injuries on riders include:
neck injuries
spinal cord injuries
pelvic injuries
upper body injuries
brain injuries
road rash
cuts
bruises
Like any accident, the injury level depends on speed and the surface of contact. Unfortunately, in motorcycle accidents, the rider takes most of the impact firsthand, therefore more damage. On a good day, the injuries entail small scars and shallow cuts that can heal independently, but other riders may need specialized attention and medical care.
At Isaacs & Isaacs Personal Injury Lawyers, we believe you deserve proper compensation for your injuries and strive to get that settlement.
---
What Can You Claim For?
When you've been involved in a motorcycle accident and seek help from us, we intend to get you the settlement you deserve. We can evaluate the injury sustained and determine what that injury costs you and your family.
One of the factors considered in determining compensation value includes the pain and suffering the personal injury has caused you. Experienced evaluation is crucial, especially for our clients who heavily rely on their physical presentation or ability to make an income.
How Much Can You Claim?
We can compute the loss of income caused by the injury to our client, both current and future expected income, and strive to get compensation. Medical bills, too, are a concern, especially if they will be present for a long time.
Our clients' mental health is as important as their physical health and should be part of their compensation.
Sadly, but inevitably, sometimes personal injuries lead to death. Our client's loved ones shouldn't bear the burden of unpaid hospital bills alone, nor should they cover burial costs alone.
Who Is Liable?
Whenever an accident occurs, finger-pointing happens a lot as the involved parties try to push the blame away from themselves. While the law is clear on traffic rules and regulations, courts must consider other factors to determine who is at fault. Conducting a thorough investigation goes a long way in deciding who is liable for an accident, and we know how to get the job done.
The most accused parties in most motorcycle-related accidents are the riders. Common accusations include negligence, speeding, and disregard for traffic signs. In some cases, the riders are negligent, making it their fault.
Sometimes other parties are to blame. Some of these parties include the vehicle parts manufacturers, the government agency responsible for maintaining roads, vehicle owners, and vehicle inspectors, to mention a few.
Build Your Case With A Top Rated Accident Lawyer
If you need immediate assistance with a vehicle accident or personal injury, call our team now at 
800-333-9999
 to begin your free case review and schedule an initial consultation to get legal advice. Our law firm represents injured victims across many categories. Some popular cases our accident attorneys handle include:
---
How Our Team Can Help Your Case
No matter the case, you deserve proper representation. The people to call whenever you're involved in an accident amounting to personal injury are Isaacs & Isaacs Personal Injury Lawyers.
We Contact Your Insurer
Depending on your insurance policy, your insurance company should pay you up to the cap of your premium limit. They're also a business entity and are looking to make profits. For this significant reason, they usually look for means and ways to ensure they pay as little as possible. We can take care of communications with your insurer and help ensure you don't incriminate yourself or feel intimidated.
We Investigate, Collect, and Store Evidence
We make sure that we represent you in the best way possible. If your accident resulted from someone else's negligence, we could help bring that to light. We can visit the accident scene and subpoena video recordings from nearby cameras if we must. We don't back down until you get the settlement that you deserve.
How Much It Costs
It's important to note that we give free consultations to our clients. We recommend that you call us before reaching out to your insurance provider. We can advise you on the best actions to take to help ensure you get the claim you deserve.
As for pay, our attorneys are paid on a contingency basis. We won't charge you anything until we have won or settled your case.
---
When and How To Reach Us
Contact Isaacs & Isaacs Personal Injury Lawyers if you've been in an accident. Contact us for a free consultation. We're ready to help you fight for the settlement you deserve.
To learn more about working with our Bardstown lawyers, call 1-800-333-9999 for your no-cost motorcycle accident case review.