Begin Your Case With a Proven Car Accident Law Firm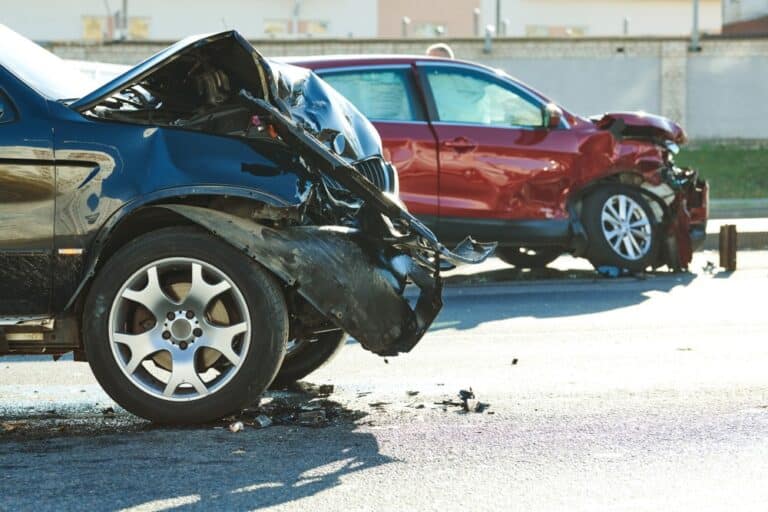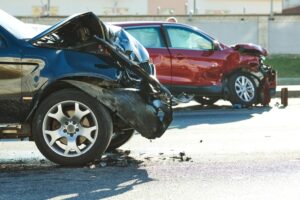 You may receive coverage for medical care, vehicle repairs, lost earnings, and other damages after a car accident in Bardstown.
A Bardstown car accident lawyer can be your strongest ally, and Isaacs & Isaacs Personal Injury Lawyers will provide one for you. Our team has more than 400 years of combined legal experience. Car accident cases are one of our foremost practice areas.
Call us at 800-333-9999 at any time to speak to one of our dedicated Bardstown car accident lawyers and set up a free consultation.
We Represent Injured Accident Victims Across Many Categories. Some Personal Injury Cases We Handle Include:
Accidents With Trucks or Commercial Vehicles
Injuries & Wrongful Death Involving Driver Negligence (cell phone use, DUI)
Accidents With Uninsured Motorists
Whiplash Injury Accidents
Airbag Deployment Accidents
Takata Air Bag Recalls
Motorcycle Accident Injuries
Ridesharing: Lyft & Uber Accidents
Bicycle Accident Injuries
Hit and Run Accidents
Pedestrians Hit By a Vehicle
Head-On Collisions
Rear-End Collisions
Spinal Cord Injuries
Sometimes an auto accident injury is not evident until much later. Even if you haven't suffered a catastrophic injury you still may need medical treatment. You should seek medical care immediately, even if you don't think you are badly hurt. Some severe injuries may not be immediately apparent. This is the best way to physically and legally protect yourself and your loved ones.
"They're great to me. Used them twice and positive results both times. I wouldn't hesitate to contact them again if needed."
---
Getting the Legal Perspective on Car Accidents – Audio Interview
Car accident lawyer Darryl Isaacs — The Hammer — sat down to address legal and safety considerations when injured from a car crash in a recent radio episode of "Ask The Hammer," the podcast exploring the legal matters that matter most. There are many elements at play when knowing what to do after a car accident. Listen to the episode directly below.
---
Recoverable Damages in a Car Accident Case
Our Bardstown Car Accident Lawyer will give you a certain case value once we have all the facts. Until then, know that car accident victims may endure:
Great pain and suffering
Medical expenses
Lost income
Lost earning power
Lost productivity
Missed chances for bonuses, promotions, and retirement benefits
A grueling rehabilitation process
Permanent disability
The cost of repairing or replacing their vehicle
The loss of a loved one
These losses may be recoverable. Our team will speak with you, your loved ones, your doctor, and any relevant experts. We'll identify all your losses.
Determining losses can be difficult if you're not a Bardstown car accident lawyer. Our attorneys serving Bardstown will take this process out of your hands.
Our Accident Law Firm Will Get Started on Your Case Immediately By:
Listening to your story
Answering your questions
Advising you what to do next
Investigating the accident scene and all other evidence related to your claim
Reviewing medical records, police reports, and all documents
Determining which parties are liable for your injury
Meeting with insurance adjusters
Helping you file your claim
Demanding a just settlement for all of your medical treatment and damages
---
What Our Attorneys Do for Car Accident Victims Like You
Our Bardstown Car Accident Lawyer will create a personalized strategy for each case. We will meet with you, record your account of the accident, and review any evidence you have. We'll also obtain any existing documentation of your losses.
As a general practice, our team of attorneys, investigators, and paralegals will:
Gather All Available Information About Your Bardstown Accident
The more we know about your accident, the stronger your case may be. We'll seek all relevant evidence, including:
Video footage from security cameras, dash cameras, or any other source that shows your accident
Video footage that shows accident-related events, like a motorist drinking heavily before they caused your accident
Photographs of the scene, your damaged vehicle, and your injuries
Witness accounts of your accident
A police report
We may also hire experts to reconstruct your collision.
Value All Your Losses
We'll determine the monetary cost of each loss. We may document your losses with medical bills, doctors' assessments, and proof of your pre-accident income. A mental health professional may testify to your pain and suffering.
We'll maintain a thorough record of your damages. We'll even project the cost of future damages, like ongoing medical care. We'll value your case properly so we negotiate in good faith.
Determine Who Is Liable for Your Car Accident
According to the National Highway Traffic Safety Administration (NHTSA), the odds are that a motorist caused your accident. This is never a given, though. We will review all available facts and evidence to determine liability. We use the standard of negligence to determine liability. A person or organization is negligent if they:
Owed you a duty of care, which requires them to act reasonably
Violated their duty of care by acting unreasonably
Caused your accident because they violated the duty of care
Caused you to incur damages
If we can prove this—and show your losses—then we may win your case.
File Your Claim and All Case-related Paperwork
Car accident claims in Bardstown generally face a time limit. Per Ky. Rev. Stat. § 304.39-230, you generally have two years to file a personal injury case. Per Ky. Rev. Stat. § 413.180, you generally only have one year to file a wrongful death case.
There may be exceptions to these statutes, so you should contact our firm regardless of when your accident happened. We may need to file your case quickly.
In addition to the case itself, our firm handles all case-related paperwork. Such paperwork can be a headache for those who represent themselves. Thanks to our dedicated team, we ensure documents reach the necessary parties in time.
---
Can You Afford Legal Help?
We make sure that any car accident victim can afford legal counsel. If you're in Bardstown, you'll pay us nothing up front for our services. If we win your case, we'll get a percentage. If we don't obtain compensation, you won't pay us a dime.
We have won several car accident cases, including:
A $2.7 million settlement for a client who sustained serious injuries to their eye, lung, arm, and leg in a car accident.
A $1.429 million settlement for a client who suffered serious facial injuries in a T-bone car accident.
A $1 million settlement for a client who had significant injuries from a particularly harrowing car accident.
We seek the best possible recovery for every client.
---
Common Car Accident FAQs
Who Can Seek Compensation After a Car Accident in Nelson County, KY?
You may seek compensation if you've suffered an injury or lost a loved one in a car accident. If your accident in Bardstown caused any of these outcomes, we can help. We handle insurance claims, lawsuits, and everything that comes with these processes.
I've Been in an Accident, What Should I Do Now?
If you haven't already sought medical attention, you should do so as soon as possible. Car accidents cause serious injuries, and those injuries aren't always obvious. You may have underlying injuries that a doctor can detect. Seeking medical care also creates proof of injuries.
Your next step is hiring a lawyer from our firm. A strong car accident lawyer will:
Protect you from harmful contact by insurance companies, liable parties, and attorneys for liable parties
Gather records of your medical treatment
Review your case
Determine the next steps in seeking justice
You may want to hire one of our lawyers as soon as possible. The sooner you get representation, the more protected you may be.
Build Your Case With A Top Rated Accident Lawyer
If you need immediate assistance with a vehicle accident or personal injury, call our team now at 
800-333-9999
 to begin your free case review and schedule an initial consultation to get legal advice. Our law firm represents injured victims across many categories. Some popular cases our accident attorneys handle include:
---
Call Isaacs & Isaacs Personal Injury Lawyers for a FREE Consultation
There are absolutely no obligations when you call our team. We're available around the clock, seven days a week. Don't wait, as your case may have a time-sensitive deadline.
To learn more about working with our Bardstown lawyers, call 1-800-333-9999 for your no-cost car accident case review.