Begin Your Case With a Proven Truck Accident Law Firm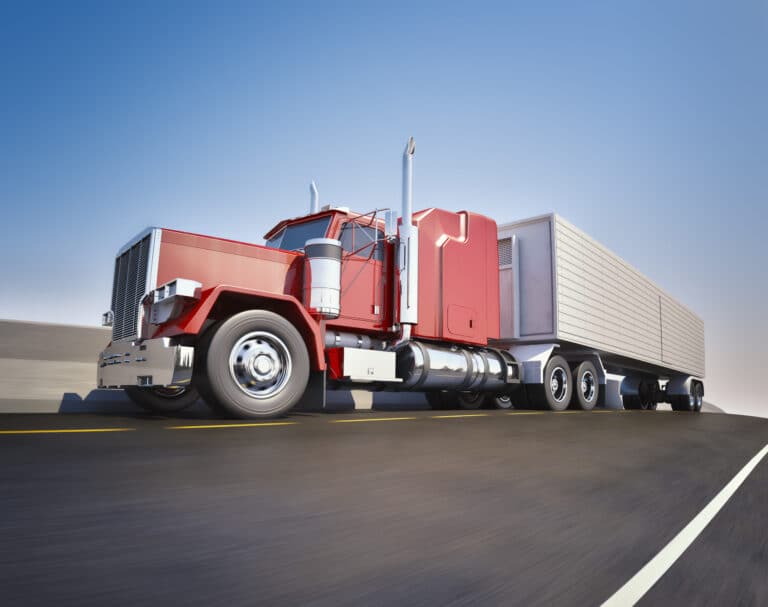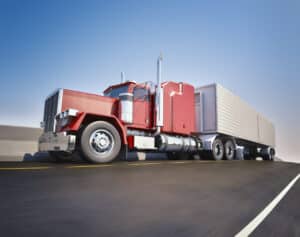 A tractor-trailer, commonly called an 18-wheeler truck, is a combination of both a semi-truck and a semi-trailer. Bardstown, KY, records an increasing number of fatal car accident cases yearly. And a collision with such a large vehicle can be life-threatening. If you are a victim of an 18-wheeler truck accident in Bardstown, you can work with a Bardstown 18-wheeler truck accident lawyer.
You don't have to go through such a traumatizing experience without holding the liable party accountable and obtaining the right compensation for damages. The personal injury lawyers at Isaacs & Isaacs Personal Injury Lawyers are dedicated to making sure we defend to the best of our ability and give you the justice you deserve.
We charge no upfront fees for our legal services and only take payment if we secure monetary compensation on your behalf. Call us at 800-333-9999 at any time to speak to one of our dedicated Bardstown 18-Wheeler truck accident lawyers and set up a free consultation.
We Represent Injured Accident Victims Across Many Categories. Some Personal Injury Cases We Handle Include:
Accidents With Trucks or Commercial Vehicles
Injuries & Wrongful Death Involving Driver Negligence (cell phone use, DUI)
Accidents With Uninsured Motorists
Whiplash Injury Accidents
Airbag Deployment Accidents
Takata Air Bag Recalls
Motorcycle Accident Injuries
Ridesharing: Lyft & Uber Accidents
Bicycle Accident Injuries
Hit and Run Accidents
Pedestrians Hit By a Vehicle
Head-On Collisions
Rear-End Collisions
Spinal Cord Injuries
Sometimes an auto accident injury is not evident until much later. Even if you haven't suffered a catastrophic injury you still may need medical treatment. You should seek medical care immediately, even if you don't think you are badly hurt. Some severe injuries may not be immediately apparent. This is the best way to physically and legally protect yourself and your loved ones.
"John came to our house and went over the legal part of it thoroughly and quickly, but he always made it more about us. I would recommend them to anybody because they're going to make sure that you're protected. It just always felt like we were dealing with family instead of a legal process."
---
Getting the Legal Perspective on Car Accidents – Audio Interview
Car accident lawyer Darryl Isaacs — The Hammer — sat down to address legal and safety considerations when injured from a car crash in a recent radio episode of "Ask The Hammer," the podcast exploring the legal matters that matter most. There are many elements at play when knowing what to do after a car accident. Listen to the episode directly below.
---
Compensation for an 18-Wheeler Truck Accident in Bardstown
Often, truck injury cases result in the victim receiving a settlement for damages between the liable party and the victim. The compensation value will depend on the specifics of your case and the party responsible.
In some cases, if you are partially at fault, the compensation may be lowered by the extent of your blame. If your Bardstown 18-wheeler truck accident attorney has evidence that you're a victim of reckless driving, the liable party will be eligible to give compensation for:
Pain and suffering
Medical expenses
Property damage
Lost wages
Reduced earning loss
Wrongful death damages if you lost a loved one
Contingency Fees
We at Isaacs & Isaacs Personal Injury Lawyers offer contingency payment for our clients. A contingency fee is a payment arrangement to an attorney for their legal services after a successful case.
Instead of a fixed hourly fee or payment per court sitting, a contingency fee means you will only pay your attorney after the case has been settled. This is usually a percentage of the settlement money awarded from the case.
Our Accident Law Firm Will Get Started on Your Case Immediately By:
Listening to your story
Answering your questions
Advising you what to do next
Investigating the accident scene and all other evidence related to your claim
Reviewing medical records, police reports, and all documents
Determining which parties are liable for your injury
Meeting with insurance adjusters
Helping you file your claim
Demanding a just settlement for all of your medical treatment and damages
---
The Statute of Limitations for 18-Wheeler Truck Accident Lawsuits
Ky. Rev. Stat. §304.39-230 states that the statute of limitation in Kentucky for personal injury cases like this is two years from the date the injury occurred. This means that the state will give a two-year time frame for a victim to take their lawsuit against the liable party to court for trial.
How Can an 18-Wheeler Truck Accident Lawyer in Bardstown Assist Me?
Our lawyers at Isaacs & Isaacs Personal Injury Lawyers have your best interests at heart and are committed to giving you all the legal help you need. As your legal representative, a truck accident attorney can help with many factors regarding your case.
An 18-wheeler truck accident attorney in Bardstown can help in the following ways:
Help with public speaking while the case is ongoing.
Determine the best way to file your claim with your insurance company or that of the defendant.
Communicate with the insurance company.
Collect tangible evidence.
Determine the proper settlement for you.
Find witnesses to testify in court.
Build Your Case With A Top Rated Accident Lawyer
If you need immediate assistance with a vehicle accident or personal injury, call our team now at 
800-333-9999
 to begin your free case review and schedule an initial consultation to get legal advice. Our law firm represents injured victims across many categories. Some popular cases our accident attorneys handle include:
Causes of 18-Wheeler Truck Accident
Various types of car accidents occur every day. However, most crashes are due to negligence of road safety rules and a lack of value for life. If you or a family member has been involved in an 18-wheeler truck accident due to the driver's recklessness, Isaacs & Isaacs Personal Injury Lawyers will bring the liable party to justice.
For motor vehicle crashes that involve 18-wheeler trucks, the causes often include:
Alcohol and substance abuse while driving
Distracted driving (taking calls or eating on the wheels)
Drowsiness or sleeping on the wheels
Head-on, rear, or side-impact collisions
Sudden lane departures
Over-speeding
Aggressive driving
---
Injuries Associated with 18-Wheeler Truck Accidents
A collision with a truck like an 18-wheeler will almost always result in injuries. Injuries are usually more severe with an 18-wheeler because of the size of the vehicle and the amount of brute force involved in the accident. Some injuries include:
Traumatic brain injuries
Cuts and bruises
Spinal and neck injuries
Whiplash
Broken bones
Sight and memory loss
Torn tendons and ligament
Paralysis
Amputations
Internal bleeding
The severity of these injuries will require immediate, intensive, and extensive medical care. Most times, these injuries are permanent changes to the victim's life. Aside from these injuries being physically painful and mentally draining, they also require enormous sums for surgeries and treatment.
While a personal injury lawyer can't stop the pain or undo the harm, we can at least fight to get you the compensation you deserve for your injuries.
Steps to Take after an 18-Wheeler Truck Crash
Following a car crash with an 18-wheeler truck, you'll undoubtedly be tending to your injuries or grieving if your loved one was a victim. You'll also be inundated with the work of sorting out medical bills and all other expenditures that come after the accident.
But why should you have to go through all that with no assistance?
Fortunately, getting a befitting settlement worth your damages isn't far-fetched with the right lawyer by your side. Our personal injury lawyers can help you receive a settlement for the value of your injuries.
The necessary steps to take following an 18-wheeler truck accident include the following:
Report the accident to the police.
If you are conscious and able, take as many pictures and videos of the driver, their plate number, and other angles of the scene.
Report the accident to your insurance company; limit your communication to only essential details.
---
Contact Us at Isaacs & Isaacs Personal Injury Lawyers Today!
Dealing with the aftermath of an 18-wheeler truck accident is tough, and it doesn't become easier knowing there are expenses to take care of due to an accident that wasn't your fault. If you or someone dear to you have been the victim of the negligence of an 18-wheeler truck driver. Don't waste any more time before you file a lawsuit against the at-fault party.
Our personal injury lawyers are determined to help get victims compensation most suitable for them to get back on their feet.
To learn more about working with our Bardstown lawyers, call 1-800-333-9999 for your no-cost 18-Wheeler truck accident case review.