Begin Your Case With a Proven Truck Accident Law Firm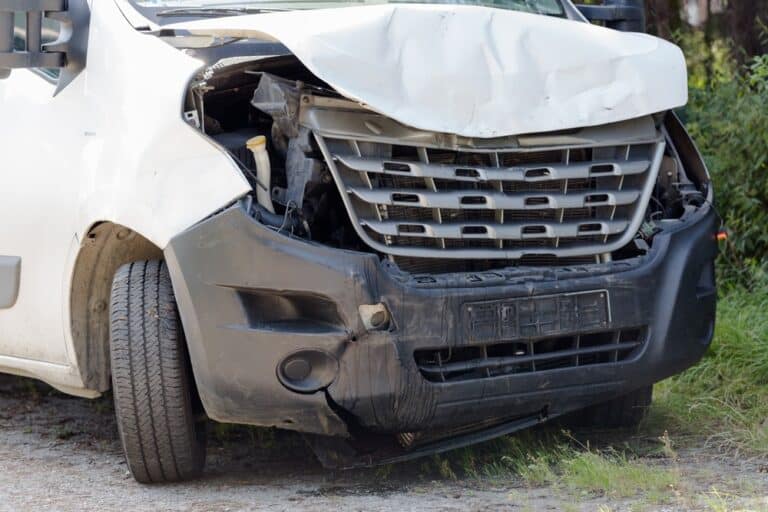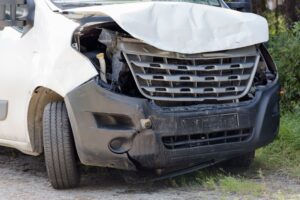 Delivery vans often carry valuable cargo, so couriers must be extra cautious when transporting goods. However, with an increase in delivery vans on the road, accidents are also on the rise. Depending on the impact, a delivery van collision can cause severe injuries, property damage, or even death. If you or a loved one suffered injuries in a collision with a delivery van, an Alexandria delivery van accident lawyer with Isaacs & Isaacs Personal Injury Lawyers can help.
Our attorney serving Alexandria, KY can collect evidence, determine liability, and file an insurance claim for your medical bills, lost income, and pain and suffering.
We charge no upfront fees for our legal services and only take payment if we secure monetary compensation on your behalf. Call us at 800-333-9999 at any time to speak to one of our dedicated Alexandria truck accident lawyers and set up a free consultation.
We Represent Injured Accident Victims Across Many Categories. Some Personal Injury Cases We Handle Include:
Accidents With Trucks or Commercial Vehicles
Injuries & Wrongful Death Involving Driver Negligence (cell phone use, DUI)
Accidents With Uninsured Motorists
Whiplash Injury Accidents
Airbag Deployment Accidents
Takata Air Bag Recalls
Motorcycle Accident Injuries
Ridesharing: Lyft & Uber Accidents
Bicycle Accident Injuries
Hit and Run Accidents
Pedestrians Hit By a Vehicle
Head-On Collisions
Rear-End Collisions
Spinal Cord Injuries
Sometimes an auto accident injury is not evident until much later. Even if you haven't suffered a catastrophic injury you still may need medical treatment. You should seek medical care immediately, even if you don't think you are badly hurt. Some severe injuries may not be immediately apparent. This is the best way to physically and legally protect yourself and your loved ones.
"John came to our house and went over the legal part of it thoroughly and quickly, but he always made it more about us. I would recommend them to anybody because they're going to make sure that you're protected. It just always felt like we were dealing with family instead of a legal process."
---
Getting the Legal Perspective on Car Accidents – Audio Interview
Car accident lawyer Darryl Isaacs — The Hammer — sat down to address legal and safety considerations when injured from a car crash in a recent radio episode of "Ask The Hammer," the podcast exploring the legal matters that matter most. There are many elements at play when knowing what to do after a car accident. Listen to the episode directly below.
---
What to Do If You Carry PIP Insurance in Alexandria, KY
Kentucky is a choice no-fault state, which means all Alexandria motorists must carry Personal Injury Protection (PIP) insurance per the Kentucky Department of Insurance. PIP can help pay for your injury-related damages after the delivery van accident, including hospital bills, prescription medication, and lost wages of up to $10,000.
No-fault insurance means regardless of who was responsible for your accident, your PIP coverage will kick in. Unfortunately, your injuries and other losses may exceed the $10,000 policy limit. In that case, you can only file actions against the other party if you meet the state's tort thresholds. That means:
Your medical costs exceed $1,000
You suffered a bone fracture, permanent disfigurement, or permanent injury
If you suffered severe injuries in your Alexandra delivery van accident, you may step outside the no-fault insurance coverage and bring a claim against the at-fault driver, delivery company, or another responsible third party. You can find out if your case is applicable during a free initial evaluation.
Our Accident Law Firm Will Get Started on Your Case Immediately By:
Listening to your story
Answering your questions
Advising you what to do next
Investigating the accident scene and all other evidence related to your claim
Reviewing medical records, police reports, and all documents
Determining which parties are liable for your injury
Meeting with insurance adjusters
Helping you file your claim
Demanding a just settlement for all of your medical treatment and damages
---
Compensation You May Receive in a Delivery Van Accident Case
When you are injured in a delivery van crash, you are most likely in pain, trying to recover, and out of work for a while. You are probably worried about your family and how you will pay the bills. When someone else's negligence is to blame for your injuries, you may be entitled to economic and non-economic damages.
Economic damages account for the out-of-pocket expenses you face due to the delivery van accident. We can put a value on these damages by adding up your accident-related bills and receipts. They include:
Current and future medical expenses (e.g., ambulance transport, hospital stays, surgeries, prescription medications, assistive medical devices, rehabilitation)
Lost income
Reduced earning capacity
Other out-of-pocket costs
Non-economic damages account for your physical and emotional suffering due to the accident and are not as easy to calculate. They include:
Pain and suffering
Emotional anguish
Loss of enjoyment of activities
Scarring and/or disability
Loss of consortium
Loss of companionship
If you lost a loved one in a delivery van accident, please accept our deepest sympathies. You may be entitled to additional damages in a wrongful death action. These may include the medical costs leading up to their passing and funeral and burial expenses. We can let you know if your case applies during your complimentary case evaluation.
Bringing Your Liability Insurance Claim
In most instances, accident victims can first file a claim with the other party's commercial auto liability insurance company. The delivery van must be insured as a business-owned vehicle before the courier can legally drive it. If the delivery van driver causes an accident due to negligence, the liability coverage should cover the injury and property damage costs.
The Alexandria delivery company's auto liability coverage has its limits. For instance, the insurer is unlikely to accept the claim if the driver was off duty during the accident. In this case, the driver's personal auto liability insurance would instead apply.
When filing a claim, remember that the delivery company or driver's insurance provider is not on your side. That means they might try to downplay their responsibility to reduce the amount they owe you. However, an Alexandria delivery van accident lawyer can help negotiate a fair settlement on your behalf.
We Will Take Your Case to Court
If the insurance company refuses to offer a fair settlement, our attorney will present your case in court. We will hire accident reconstruction specialists and other experts to testify to what happened and how the delivery driver caused the crash and your damages. Our firm is not afraid to stand up to the big companies and corporations and fight for the compensation you need to move forward.
Build Your Case With A Top Rated Accident Lawyer
If you need immediate assistance with a vehicle accident or personal injury, call our team now at 
800-333-9999
 to begin your free case review and schedule an initial consultation to get legal advice. Our law firm represents injured victims across many categories. Some popular cases our accident attorneys handle include:
---
What Our Team Will Do for You in Your Delivery Van Accident Case
When you choose to work with Isaacs & Isaacs Personal Injury Lawyers, you can relax and recover while we handle all aspects of your case. Your attorney will:
Investigate your case
Collect evidence (e.g., the police report, your medical records, any pictures to surveillance video of the accident scene, property damage, and your injuries)
Handle all communications with the insurance company
Negotiate for a settlement
Take your case to court if necessary
Hire expert witnesses to testify on your behalf
Keep you updated on the progress of your case
Our attorneys have over 400 years of combined legal experience which we will put to work for you. We have recovered $2 billion in settlements for our clients. Of course, every case is unique. Our goal is to fight for the best possible outcome for you and your family.
Comparative Fault in Third-Party Actions
Even if you are found partly responsible for the accident, that does not mean you are barred from receiving compensation. The comparative negligence laws in Kentucky Revised Statutes § 411.182 can reduce your recoverable damages depending on how much fault you share for the incident.
Your Alexandria delivery van accident lawyer can review your case to see if you have enough evidence or if there are any discrepancies. Supporting your claims sufficiently makes it harder to pin more liability on you.
Complying with Your Filing Deadline
The Alexandria delivery van accident lawyer can help you comply with your filing requirements — one of which is the statute of limitations. This is your time limit for filing the delivery van collision case. The allotted time depends on the damages you are trying to recover:
Missing the deadline will get the case dismissed, so it would be wise to start building your case as soon as possible.
---
Call Isaacs & Isaacs Personal Injury Lawyers Today
Recovering from a delivery van accident can be a costly ordeal in Alexandria, but you can seek compensation for your losses. The office of Isaacs & Isaacs Personal Injury Lawyers can assist you through the laws and steps in filing your action. We are also prepared to deal with insurance companies so you can focus on your recovery.
Darryl "The Hammer" Isaacs is ready to bring down the hammer and fight for the financial recovery you deserve. Call us today for your free case evaluation.
To learn more about working with our Alexandria lawyers, call 1-800-333-9999 for your no-cost delivery van accident case review.