Zombie Super Bowl Commercial Buzz – Darryl Isaacs, The Hammer
Last updated Thursday, June 29th, 2023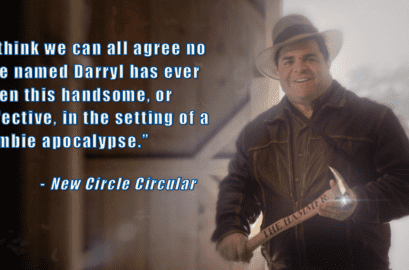 The Hammer & Zombies – Big Blue Kentucky Attention
Kentucky Sports Radio and other notable outlets have been giving the team at Isaacs and Isaacs a big high five for The Hammer's 2017 Zombie Super Bowl Commercial.
In the February 6 episode of "Hey Kentucky" – the 30-minute discussion of sports, news and all things Kentucky – Matt & Drew break down their favorite 2017 Super Bowl Commercials. Darryl Isaacs, "The Hammer," gets a huge shout-out from the fellas!
Some of our favorite Darryl Isaacs mentionings in this episode
Here's The Hammer's segment on "Hey Kentucky"
Jump to about 3:55 in the video to see Darryl's great featured mentioning.
And apparently, the local TV stations weren't the only ones eating up Darryl's series of commercials. The Hammer made absolute legendary status in a satire piece entitled: "Love Him Or Hate Him There's No Denying Darryl Isaacs Is The Greatest Of All Time." From New Circle Circular, who playfully tag their site with the phrase "Fake News You Can't Count On," the article gave impossibly high praise not just to Darryl's zombie commercial, but to The Hammer himself!
A few things you can be sure of — Darryl never actually said that AND he definitely had a great laugh reading this fun fan fiction piece.
If you missed the 2017 Zombie Super Bowl Commercial, click here to watch it. And be sure to visit Behind the Scenes for great outtakes and bloopers!