Steering Failure Truck Accident Lawyer
Last updated Tuesday, June 27th, 2023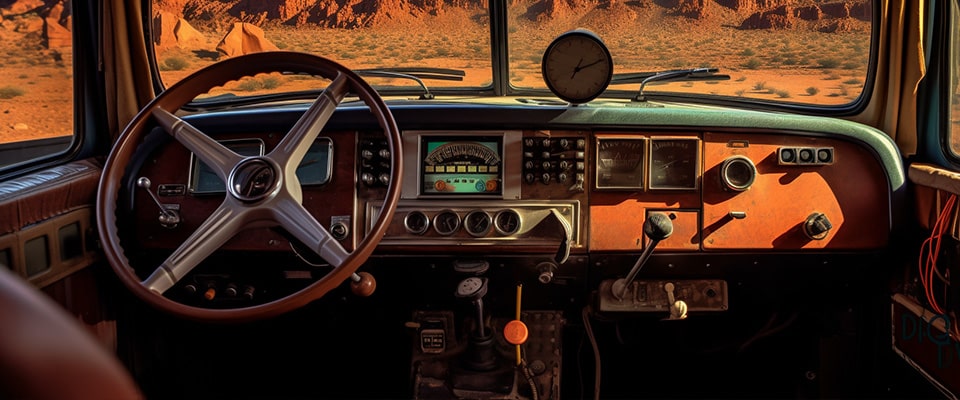 Accidents involving commercial trucks are often devastating. However, when these collisions are caused by steering failure, it can make your case far more complex. Proving liability and establishing negligence for your damages will be essential. 
With help from an experienced steering failure truck accident lawyer at Isaacs & Isaacs Personal Injury Lawyers, you can focus on your truck accident recovery while we work on handling the critical legal details of your truck accident claim. Contact our team today for a free case evaluation. Find out more about who could be responsible and how much your steering failure truck accident claim could be worth.
Common Causes of Steering Failure in Truck Accidents
There are many reasons steering control can be lost, causing a truck accident. There are multiple truck parts that could be defective or malfunctioning, which could impact the truck's ability to steer. These parts often include:
Hydraulic fluid reservoirs

Steering links

Ball joints

Pitman arm connectors

Drag links
Truckers will often be notified that there are issues and risks of steering failure. For example, if a trucker suddenly notices that their steering is more difficult in one direction or another, this may be a sign that there is an issue with the truck's steering. Another sign could be if the fluid levels in the power steering reservoir are too high or too low. 
If truckers fail to perform their necessary safety inspections prior to taking their big rigs out on the roads, they may be held accountable when the steering fails. However, not only could the negligent truck driver, the trucking company that employs them, the owner of the truck, and truck safety inspectors be held accountable, but there are other parties who could share liability as well. If the defective parts and questions were inherently defective, they should have been recalled. 
Truck part manufacturers and distributors, designers and suppliers, and truck dealerships can all be named in lawsuits involving failed power steering. You can find out who is liable for causing your steering failure truck accident when you discuss the details of your lawsuit with your steering failure truck accident lawyer.
What Is Your Steering Failure Truck Accident Claim Worth?
After being injured in a truck accident caused by steering failure, you may be hoping to recover your damages in full. You might be surprised to find out your damages do not only include compensation for your medical bills and vehicle repairs. 
To ensure every loss is taken into consideration accordingly, your lawyer will separate your losses into categories known as economic damages and non-economic damages.
Economic Damages
Economic damages are also commonly referred to as special damages. They describe all of the monetary and financial losses you have experienced as a result of your involvement in a truck accident caused by steering failure. Examples of economic damages you could recover include:
Costs of vehicle repairs

Costs of purchasing a new vehicle

Loss of income

Diminished earning potential

Loss of household services, including childcare fees and household upkeep costs

Costs of increases to your auto or health insurance policies
Non-Economic Damages
Non-economic damages are also commonly referred to as general damages. Since they do not have a set financial value, placing a monetary value on them can be challenging. These losses are subjective, so they can impact each person's life differently. 
For this reason, your steering failure truck accident attorney will need to be prepared to prove the value of your general damages so you can be compensated fairly. Some examples of non-economic damages you could sue for following your steering failure truck accident claim include:
Pain and suffering

Shame and embarrassment

Indignity and humiliation

Extreme fear and anticipation

Psychological trauma

Emotional distress

Reduced quality of life

Loss of consortium

Disfigurement, dismemberment, and skin scarring

Reputational damages

Inconvenience
Punitive Damages
Punitive damages are another type of award you could receive as part of your steering failure truck accident claim. However, punitive damages are only awarded in instances where the courts find the liable party's conduct offensive, intolerable, egregious, or grossly negligent. 
They notify the community that the court system has taken cases like these seriously and that liable parties will be punished for their conduct. 
How to Recover the Damages You Are Entitled to
After a truck accident caused by steering failure, there are multiple ways you can get justice and recover the compensation you are entitled to. Generally, your options will include filing an insurance claim or bringing your case to court. Here is more:
Insurance Claims
There are two primary options that may be available to you in filing a claim with the insurance company. If you opted to purchase no-fault insurance coverage, you could file a claim with your own auto insurer after an accident with a tractor-trailer. 
However, you may also have the opportunity to file a claim with the liable party's auto insurance provider. Filing a claim with your own insurance company could increase your auto insurance policy premiums. 
Civil Truck Accident Lawsuits
You may be able to file a civil lawsuit for your steering failure truck accident if the defendant's insurance coverage does not adequately cover your needs. Bringing your case to court is your best opportunity to avoid the limitations you will face in filing an insurance claim.
Statute of Limitations for Truck Accidents Caused by Steering Failure
There may be a limited amount of time for you to file your truck accident claim after suffering injuries due to steering failure. Every state has a statute of limitations in place that determines how long you have to file your claim. If your lawsuit is not filed before the statute of limitations expires, the court system will be barred from allowing you to recover compensation for your damages. 
For this reason, if you are unsure how much longer you have to file your truck accident lawsuit, it is imperative that you discuss your concerns with your attorney, who could help you avoid being barred from the civil court system.
Contact a Steering Failure Truck Accident Attorney for Help Today
Steering failure causes truck accidents more often than you might think. Fortunately, establishing fault and improving negligence may be easier when you have an experienced and zealous truck accident attorney advocating for your rights. 
Contact a dedicated steering failure truck accident lawyer at Isaacs & Isaacs Personal Injury Lawyers for a free case evaluation today. You can fill out our online contact form or call us with questions and concerns regarding the steering failure truck accident claims process and what to expect from your case.