Walking Dead Production Manager, James Heltibridle, Dies in Car Crash
Last updated Monday, September 11th, 2023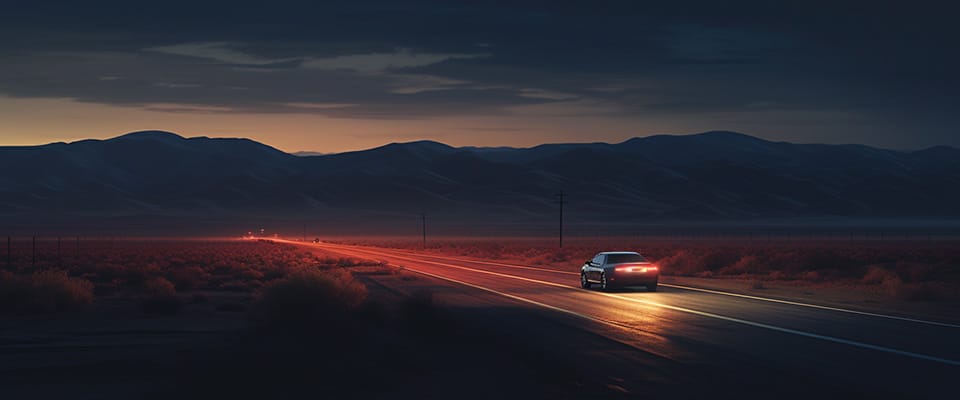 The Tragedy of a Promising Young Artist Whose Life Came to a Crashing Halt
Nearly 43,000-45,000 Americans die every year in car crashes. We've seen a string of tragic celebrity deaths due to car crashes over the last few decades.
Celebrities like James Dean, Grace Kelly, Princess Diana, and Paul Walker have all suffered this horrible fate.
In 2016, Walking Dead production manager, James Heltibridle, ended up as another tragic victim of a fatal car crash while driving back home from the sets.
The entertainment world has seen its fair share of rising stars, each with a unique journey and contribution to their craft. James Heltibridle was only 27 years old when he passed away, but he left behind a creative legacy celebrated by millions of fans worldwide.
From his key role in a popular series to his dedication to his craft, Heltibridle's story is one of ambition, recognition, and an untimely end.
Key Role in Series and Honorable Dedication
The Walking Dead enjoyed one of the biggest cable TV openings of all time. The pilot episode was watched by 5.35 million viewers. The show quickly became a cultural phenomenon and steadily grew its viewership every season. It peaked in 2014 with over 17.29 million viewers tuning in for the season 5 premiere.
It's speculated that Heltibridle joined the show around that time. It speaks a lot about his talent considering he was hired when the show was at the peak of its popularity. In 2015, he shared his first pictures with The Walking Dead cast members at the season 6 premiere on his Twitter account.
Fans know that The Walking Dead universe is set in a world very different from the one we know. The plot centers on a group of survivors struggling in a post-apocalyptic world destroyed by zombies. This dark and dystopian world requires immense effort to nail the set design, costumes, and make-up.
The set and design played as big of a role as the cast in the show. The depressing background of decaying towns being a battleground for horrifying zombies and conflicting survivor groups needed to look convincing.
Ask yourself this – "Would Star Wars be Star Wars without the amazing outer space set design?"
Heltibridle landed a job in the props department of The Walking Dead to help accomplish this. His rich background in film production and production design gave him the vision for immersive worldbuilding.
The cast members fondly remember him as an immensely talented and dedicated behind-the-scenes master of his craft. They dedicated the season 7 premiere to honor his memory with a title card popping up at the end.
Education and Creative Pursuits
James Heltibridle grew up with a passion for filmmaking and art design. He was a self-driven art aficionado who loved visiting art galleries and museums.
Heltibridle enrolled in a film production and production design course at the School of Natural Arts in North Carolina to pursue his dream.
He graduated with his BA degree in 2013, specializing in Sketchup Modeling, Visual Merchandising, and Art Direction.
Heltibridle experimented with several different set design styles during his college filmmaking days. He immediately signed up for a few short films to refine his craft further after graduating.
You could catch him at a Starbucks enjoying coffee while doodling his design ideas on paper. That's how much he loved pouring out his creative spirit. He could do it 24/7.
Personal Journey and Tragic End
James Heltibridle was born on 29th November 1988 in Winston-Salem, North Carolina. He was 5 feet 8 inches tall and weighed 172 pounds. James had brownish-black hair color and a set of blue eyes.
He was involved in a major car crash after wrapping up his shoot for The Walking Dead on November 10th 2016. Unfortunately, he succumbed to severe injuries before he had any shot at serious treatment. He was just a couple of weeks shy of his 28th birthday at the time of his passing.
Heltibridle was at the peak of his promising career and had a bright future ahead when his life was unexpectedly snuffed out. His death shook up not just his loved ones, but the whole Walking Dead cast and fanbase.
There was an outpouring of heartfelt condolences from them over the next few days as they reflected on his memories.
Career Trajectory and Contribution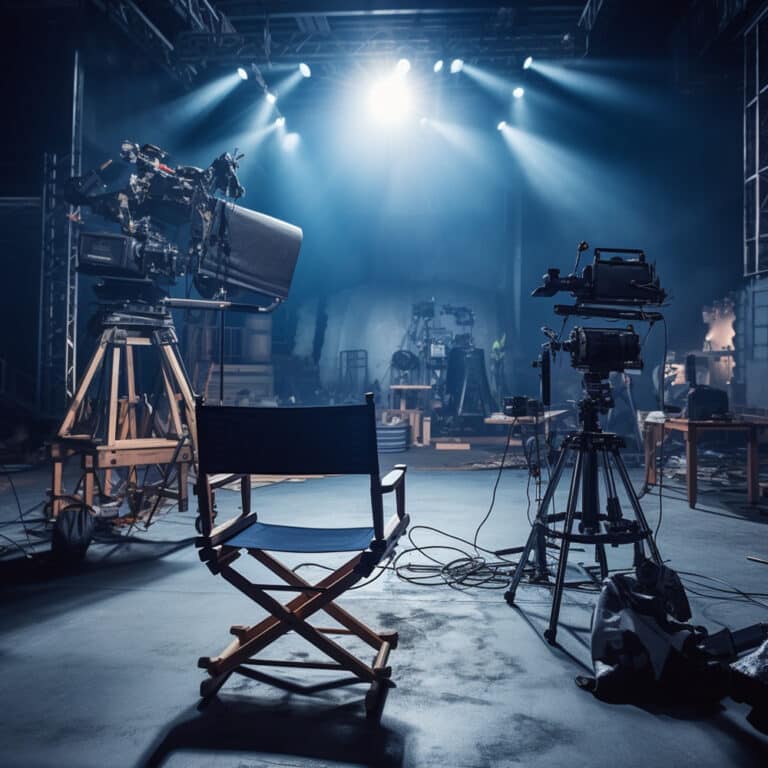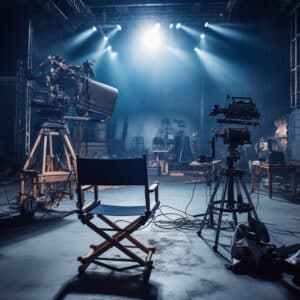 Heltibridle was determined to make a mark in Hollywood right after completing his BA in film production and production design. He had the technical know-how of a filmmaker and the aesthetic touch of a designer. It helped him easily bridge the gap between different production departments to bring the vision to life.
His early work involved playing designer roles in short films such as Memoirs and Dust Devils in 2012. He delivered two more critically acclaimed shorts called Death and the Robot and Venison Eaters in 2013. These projects helped him level up his art design skills.
Heltibridle secured his first gig working as an art director for the movie Run and Gun. Later, he moved on to get more hands-on interior design experience working at Studio s2. James refined his SketchUp skills by learning how to create high-quality 3D models and designs.
He took up a special effects make-up production assistant role at Stalwart Films LLC in 2015. James briefly worked at Netflix too as a Creature Effects production assistant.
James also had a significant role in the Walking Dead series. This is evident from his interactions with the crew, especially in season 6. There are some pictures that he uploaded on his Twitter account.
He eventually joined the Props department of The Walking Dead in season 6. This opportunity became the biggest turning point in Heltibridle's career.
He became one of the busiest behind-the-scenes workers to make the dark dystopian theme as immersive as possible. James had a significant role in the Walking Dead series. It's evident from the way his cast members celebrated his dedication and artistic vision.
Net Worth and Financial Success
The Walking Dead was a blockbuster TV series with a worldwide fanbase. AMC reported that they were raking in nearly $11 million per episode. If you take away each episode's production cost, they still took home a healthy $8 million in profit.       
Heltibridle played an instrumental role in the show's success. The show was renowned for its disturbingly realistic yet fantastical take on a post-apocalyptic world. Dressing up as a "walker" (zombie) or a Walking Dead character became really popular whenever Halloween came along.
It was the tireless contributions of hardworking behind-the-scenes professionals like Heltibridle that made it possible. The show's success played a pivotal role in his financial journey too.
He had an estimated net worth of $1 million and was living a comfortable lifestyle with his friends and family.
Family and Personal Relationships
James is survived by his three family members – father Bob Heltibridle, mother Sue Heltibridle, and brother Bobby Heltibridle. His father was a retired US Secret Service agent and his mother was a housewife.
James was single and unmarried. There's not much known about his relationship status at the time of his passing. His blossoming Hollywood career had become the center of his focus ever since he graduated.
He had pleasant interactions with all his cast members and maintained good relationships with them. They all fondly look back at his hard-working and friendly approach that never changed no matter how demanding the shoot became.
Recognition and Legacy
Adding a show as successful as The Walking Dead to your show credits is a game-changer for any upcoming artist. Heltibridle missed out on the chance to take his career to even greater heights and celebrate it with his loved ones.
Although his career was cut short, his work made a deep impact on the show's success. His natural unbridled passion for filmmaking and art made his work feel like play. It inspired his colleagues to see the dedication and precision he brought to the sets every single day.
The producer's gesture to dedicate an episode of The Walking Dead in Heltibridle's honor speaks volumes about his legacy. 
Thousands of fans from The Walking Dead Facebook community left heartwarming messages celebrating his work and consoling his family members.
Social Media Presence
Heltibridle preferred to make magic behind the scenes instead of spending much time getting in front of the camera. He didn't maintain a very big social media presence and preferred to keep his privacy intact.
However, he did share glimpses of his life more actively on Instagram and Twitter. He occasionally shared pictures from the making and premiere of The Walking Dead.