Begin Your Case With a Proven Motorcycle Accident Law Firm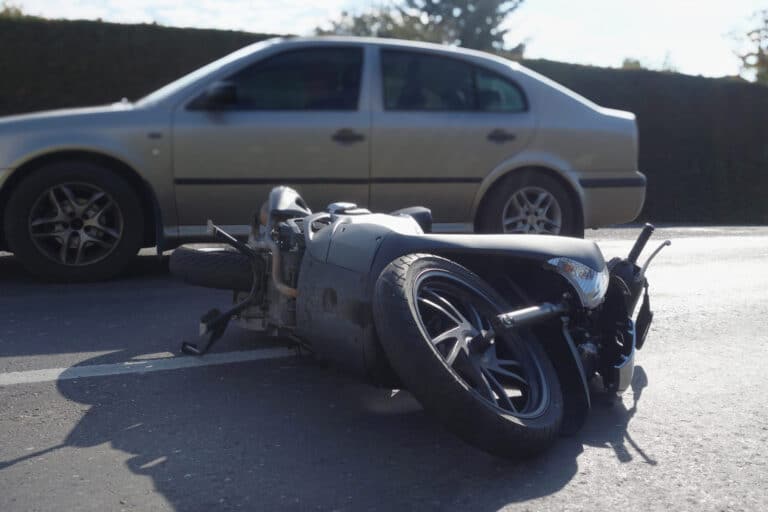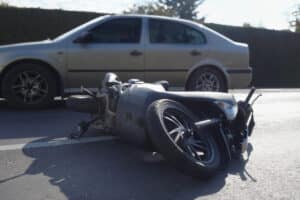 Motorcyclists are disadvantaged in most road accidents because they don't offer much protective housing to prevent injuries. This results in life-threatening injuries that might take months—even years—to heal. The injuries also come with financial difficulties as you will need to pay medical expenses.
A Zionsville motorcycle accident lawyer can be important in such a situation. They can help you get compensation for your damages, ensuring that you get help dealing with the aftermath. Your lawyer acts as a representative, dealing with any challenges to ensure you receive adequate reimbursement.
We charge no upfront fees for our legal services and only take payment if we secure monetary compensation on your behalf. Call us at 800-333-9999 at any time to speak to one of our dedicated Zionsville motorcycle accident lawyers and set up a free consultation.
We Represent Injured Accident Victims Across Many Categories. Some Personal Injury Cases We Handle Include:
Accidents With Trucks or Commercial Vehicles
Injuries & Wrongful Death Involving Driver Negligence (cell phone use, DUI)
Accidents With Uninsured Motorists
Whiplash Injury Accidents
Airbag Deployment Accidents
Takata Air Bag Recalls
Motorcycle Accident Injuries
Ridesharing: Lyft & Uber Accidents
Bicycle Accident Injuries
Hit and Run Accidents
Pedestrians Hit By a Vehicle
Head-On Collisions
Rear-End Collisions
Spinal Cord Injuries
Sometimes an auto accident injury is not evident until much later. Even if you haven't suffered a catastrophic injury you still may need medical treatment. You should seek medical care immediately, even if you don't think you are badly hurt. Some severe injuries may not be immediately apparent. This is the best way to physically and legally protect yourself and your loved ones.
"It was a pleasure to have the Isaacs & Isaacs team to help me after being hit by a truck as I was walking to the market. They went above and beyond to help with all I went through!"
---
Getting the Legal Perspective on Motorcycle Accidents – Audio Interview
In this podcast episode of Ask The Hammer, Darryl Isaacs and three other attorneys from Isaacs & Isaacs Personal Injury Lawyers (all bikers) review how motorcycle accident lawsuits work in this podcast episode. Listen below.
---
Damages You Can Receive Compensation For
There are many damages associated with motorcycle accidents. These range from personal injuries to the rider to damage to their property. The victim can file a personal injury lawsuit to claim compensation for the damage they incurred.
Before doing that, you have to establish the party at fault. Insurance companies may try to blame you for the accident to avoid paying you the full amount you deserve. Contacting a Zionsville motorcycle accident lawyer before reaching out to the insurance company is a smart step to take.
A lawyer can deal with the insurance carrier on your behalf, negotiating to get you a more worthwhile compensation. They can help you receive compensation for:
Medical expenses
Lost wages
Physical and psychological therapy
Pain and suffering
Scarring and disfigurement
The damages you claim can also include your property, such as:
Cost of repairing or replacing your motorcycle
Cost of recovering or replacing any other possessions you might have
Cost of repairing property for your passenger if you had one at the time of the accident
Since every case has individual circumstances, a lawyer can tell you which ones apply to you. They can help you know the correct steps to take to ensure you explore all legal options available. Issacs & Issacs Personal Injury Lawyers offer a free case evaluation where we review your claim before discussing your options. We can also represent you in court if the case doesn't settle.
Our Accident Law Firm Will Get Started on Your Case Immediately By:
Listening to your story
Answering your questions
Advising you what to do next
Investigating the accident scene and all other evidence related to your claim
Reviewing medical records, police reports, and all documents
Determining which parties are liable for your injury
Meeting with insurance adjusters
Helping you file your claim
Demanding a just settlement for all of your medical treatment and damages
---
Build Your Case With A Top Rated Accident Lawyer
If you need immediate assistance with a vehicle accident or personal injury, call our team now at 
800-333-9999
 to begin your free case review and schedule an initial consultation to get legal advice. Our law firm represents injured victims across many categories. Some popular cases our accident attorneys handle include:
Calculating the True Value of a Motorcycle Accident Case
The victim's damages make up the largest factors in calculating the case's true value. Lawyers and insurance companies take into account the rider's injury damages. These are more concrete costs, and evidence typically shows how the injuries impact their lives.
Some of the less concrete factors—like disfigurement and scarring—are harder to calculate. In such cases, the monetary value is calculated by considering:
The nature and breadth of the injuries
The effect of the resulting injuries on your life and career
The type and amount of medical treatment you receive
How likely the injuries are to cause long-term effects
Other factors that might affect the value of your claim have to do with your life before and after the accident. This means the insurance adjuster or the jury will consider:
Your age
Nature of occupation
Pre-existing injuries or conditions before the accident
Quality of life.
If you were formerly an active person but the injuries now limit your abilities to perform activities, the loss of quality damages will be higher than if you were relatively inactive before the injury. A motorcycle accident attorney serving the Zionsville area can help prove loss of quality of life.
---
Likelihood of Liability
The value and amount of compensation you get also depend on your liability for causing the accident. In an ideal case, the other party is fully responsible for the accident, meaning you can get full compensation for your injuries.
However, in many cases, both parties can be liable. In this case, a Zionsville motorcycle accident lawyer collects evidence to prove that you were less responsible. Comparative negligence comes into play in these cases, which means you only get partial compensation.
Your compensation is directly related to the percentage of blame you share in the accident.
The insurance carrier and the other party might be less willing to give a settlement even if the potential damages are high. Some can decide to take the case to court and take their chances before a judge or jury.
---
Evidence Supporting a Case
You'll notice that "evidence" comes up a lot in discussing motorcycle collisions. This is because you need undisputed evidence to boost your chances of receiving compensation. Without enough evidence, you might be tempted to accept a lower settlement instead of risking getting nothing at all if the case goes to trial.
The good news is your Zionsville motorcycle accident lawyer can help you collect all the available evidence to give your case sturdy grounds. Some of the evidence includes:
Visual images of the accident: this can consist of security camera or CCTV footage of the accident
Police and medical reports: your lawyer will collect your witness statement from the police detailing the accident. They will also gather any medical records, including the initial hospital visit and subsequent visits related to the accident
Eyewitness reports: you can question the eyewitnesses to get their version of the accident. Your lawyer can also get the reports from the police or pay a visit to the witnesses themselves to get their statements
All documents detailing doctor's visits, medication, and rehabilitation
Evidence of the property damage: you can preserve this evidence by recording videos or taking pictures of your injuries and other damages after the accident
Consider contacting a lawyer as soon as you can after an accident to get advice on what to do. At Issacs & Issacs Personal Injury Lawyers, we do not charge upfront fees or costs. You only pay if we win. That means you can rest assured we are working to get you the settlement you deserve.
---
Talk to an Isaacs & Isaacs Motorcycle Accident Attorney
Our team is ready to start working with you to get you the best results possible. We have prior experience with motorcycle accidents, and our previous case victories speak for themselves. Our attorneys have 400 years of combined experience, which we've used to help our clients recover $1 billion in compensation.
To learn more about working with our Zionsville lawyers, call 1-800-333-9999 for your no-cost motorcycle accident case review.