Begin Your Case With a Proven Truck Accident Law Firm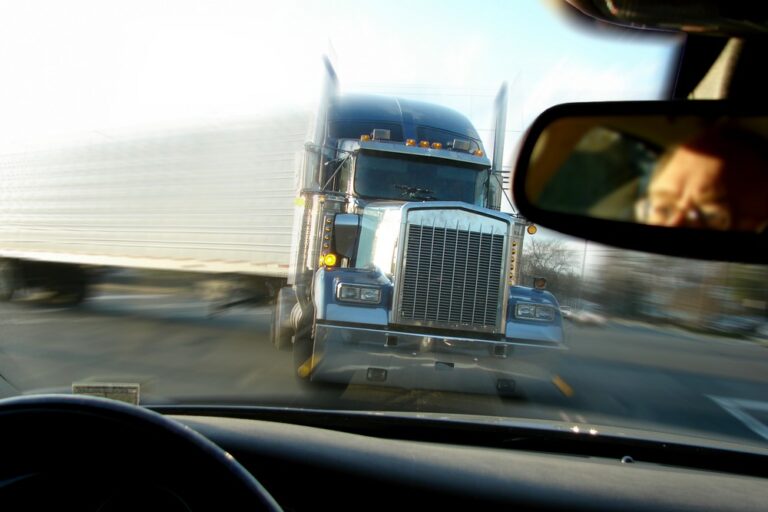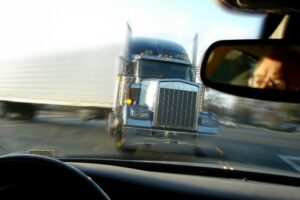 Driving commercial trucks of all sizes always carries risks here in Valparaiso, IN. Because they are larger vehicles, trucks can potentially injure people and damage property more severely than cars. Victims of truck accidents need a Valparaiso truck accident lawyer to help them settle this issue.
As a result, truck drivers must be even more careful on the road than ordinary motorists.
Fortunately, truck accident victims in Valparaiso can seek compensation from the parties at fault. You may be able to recover expenses from medical treatments and auto repairs. Learn how our Valparaiso truck accident lawyer can assist with the steps involved in taking legal action
We charge no upfront fees for our legal services and only take payment if we secure monetary compensation on your behalf. Call us at 800-333-9999 at any time to speak to one of our dedicated Valparaiso truck accident lawyers and set up a free consultation
We Represent Injured Accident Victims Across Many Categories. Some Personal Injury Cases We Handle Include:
Accidents With Trucks or Commercial Vehicles
Injuries & Wrongful Death Involving Driver Negligence (cell phone use, DUI)
Accidents With Uninsured Motorists
Whiplash Injury Accidents
Airbag Deployment Accidents
Takata Air Bag Recalls
Motorcycle Accident Injuries
Ridesharing: Lyft & Uber Accidents
Bicycle Accident Injuries
Hit and Run Accidents
Pedestrians Hit By a Vehicle
Head-On Collisions
Rear-End Collisions
Spinal Cord Injuries
"John came to our house and went over the legal part of it thoroughly and quickly, but he always made it more about us. I would recommend them to anybody because they're going to make sure that you're protected. It just always felt like we were dealing with family instead of a legal process."
---
Getting the Legal Perspective on Car Accidents – Audio Interview
Car accident lawyer Darryl Isaacs — The Hammer — sat down to address legal and safety considerations when injured from a car crash in a recent radio episode of "Ask The Hammer," the podcast exploring the legal matters that matter most. There are many elements at play when knowing what to do after a car accident. Listen to the episode directly below.
---
Liability in a Valparaiso Truck Accident
Due to the damage their trucks can cause in an accident, federal and state agencies heavily regulate truck drivers and trucking companies. For instance, they can only drive for several hours at a time before they must rest. They must also follow specific steps when maintaining the trucks.
But while it is easy to assume the truck driver is always at fault, there can also be other factors at play. For example, the truck company might have discovered a brake defect that the manufacturer had not issued recalls for yet. The brake manufacturer can be liable here. A road construction firm could also be liable if they did not place sufficient roadwork signs, leading the truck driver to notice a hazard only when it was too late.
Determining who is liable in the truck accident can be tricky, but our truck accident lawyer can investigate it for you.
Our Accident Law Firm Will Get Started on Your Case Immediately By:
Listening to your story
Answering your questions
Advising you what to do next
Investigating the accident scene and all other evidence related to your claim
Reviewing medical records, police reports, and all documents
Determining which parties are liable for your injury
Meeting with insurance adjusters
Helping you file your claim
Demanding a just settlement for all of your medical treatment and damages
---
How to Seek Compensation After Your Truck Accident
Since Indiana is an at-fault state, you can go straight to filing a liability claim against the Valparaiso trucking company. The employer is typically liable for accidents the truck driver causes while on duty. They must carry liability insurance, covering the victims' injury and property damage expenses. Both federal and state laws require them to do so.
The amount of required liability insurance depends on how heavy the truck is and what they're carrying:
Trucks with a gross weight of 10,001 pounds or less should carry a minimum of $300,000.
Trucks above 10,001 pounds should have at least $750,000.
Trucks carrying hazardous materials such as gasoline must have at least $1,000,000 in liability coverage regardless of their gross weight.
Liability Claims with the Truck Driver
The trucking company will likely not be at fault if the driver intentionally caused the accident or was off duty. In this case, you can file a claim against the driver as a regular motorist. Indiana Code § 9-25-4-3 states that private motorists must also have liability insurance to pay for the accidents they cause in Valparaiso and anywhere else in Indiana.
Your lawyer can help gather proof of the truck driver or company's negligence. Part of their job is to stay updated on trucking and traffic regulations. The lawyer can also help calculate your total damages after compiling your accident-related expenses and other losses.
The attorney can also check if the driver or their employer violated certain laws, which you can use in the claim to prove their fault even further. Your lawyer can then present the claim and speak with the insurance company on your behalf. If they find other liable parties in the accident, your lawyer can help you file claims against them as well.
When Should You Consider a Truck Accident Lawsuit?
A truck accident lawsuit is generally not the first option for victims. Instead, it is usually considered for reasons such as:
The trucking company's insurance provider would not offer an agreeable settlement amount
The truck driver's auto liability coverage could not fully cover your expenses
You and the other party failed to settle privately
Instead of dealing with an insurance company, you will have a judge review the statements and evidence from both involved parties. However, do note that it can take multiple proceedings before reaching a verdict to decide how much you can receive.
If the case goes to court, your lawyer will accompany and represent you in the proceedings. They will also give tips on what to say or do during hearings or trials.
Build Your Case With A Top Rated Accident Lawyer
If you need immediate assistance with a vehicle accident or personal injury, call our team now at 
800-333-9999
 to begin your free case review and schedule an initial consultation to get legal advice. Our law firm represents injured victims across many categories. Some popular cases our accident attorneys handle include:
---
Filing Your Valparaiso Truck Accident Case on Time
The statute of limitations for Valparaiso truck accident cases is two years, as stated in Indiana Code § 34-11-2-4. The time limit is the same whether you suffered injuries or want to get compensated for vehicle repairs. If you are filing the accident case on behalf of a deceased loved one, you would also have two years to bring it to court.
Filing the truck accident lawsuit on time is crucial since it will automatically get dismissed if you miss your deadline. Your lawyer can keep tabs on the case's progress so that you can still comply with the statute of limitations.
How Indiana's Comparative Fault Law Can Reduce Settlements
If the claim or case settles favorably, you can get compensated for the losses you suffered. However, the amount depends on whether you share some fault for the Porter County truck accident.
According to the comparative fault rule in Indiana Code § 34-51-2-5, your recoverable damages will be proportional to your fault percentage. So, if you were 20 percent at fault in the truck accident, you would only get 80 percent of your total settlement.
But if the truck driver intentionally harmed you in the crash and was consequently found guilty after their criminal trial, you will get 100 percent of your total damages.
---
Our Attorneys Are Ready to Go to Bat for You Today
Although your losses after a truck accident could cost years and thousands of dollars to recover from, you still have a right to act here in Valparaiso, Indiana. Isaacs & Isaacs Personal Injury Lawyers has truck accident lawyers ready to work with you throughout the whole settlement process.
Our attorneys have nearly three decades of experience settling accidents and other injury-related cases in Indiana, Kentucky, and Ohio.
To learn more about working with our Valparaiso lawyers, call 1-800-333-9999 for your no-cost truck accident case review.