Begin Your Case With a Proven Truck Accident Law Firm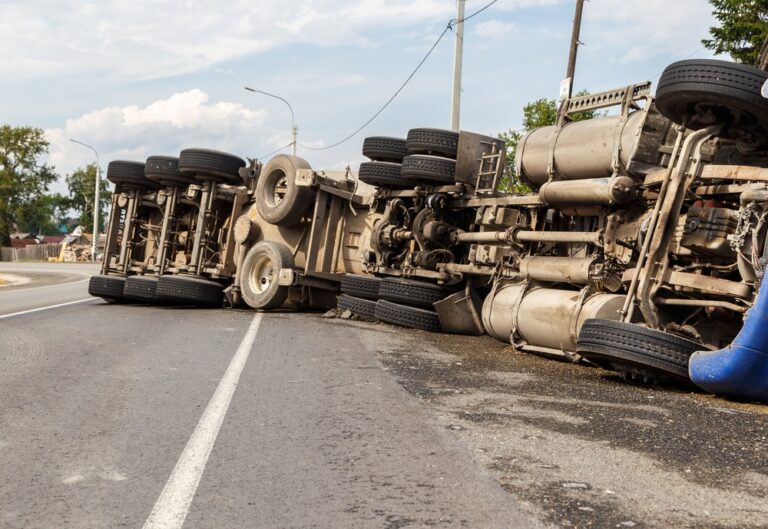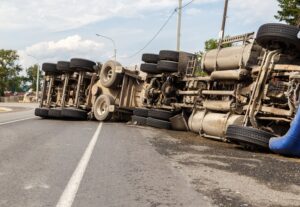 Trucks travel long distances on the same roads that we use for travel. They are vital to our economy and society. However, they can be dangerous when not properly maintained or operated.
Trucking companies and their drivers need to be held responsible for their negligence in a truck accident. Victims of an accident should get full compensation for their injuries. Insurance companies offer policies to protect people from the consequences of negligence. However, victims of accidents often do not receive full compensation because of legal battles among different parties involved in the case.
If you have been injured in a truck accident, a South Bend truck accident lawyer may be able to help you get the compensation you deserve.
We charge no upfront fees for our legal services and only take payment if we secure monetary compensation on your behalf. Call us at 800-333-9999 at any time to speak to one of our dedicated South Bend truck accident lawyers and set up a free consultation.
We Represent Injured Accident Victims Across Many Categories. Some Personal Injury Cases We Handle Include:
Accidents With Trucks or Commercial Vehicles
Injuries & Wrongful Death Involving Driver Negligence (cell phone use, DUI)
Accidents With Uninsured Motorists
Whiplash Injury Accidents
Airbag Deployment Accidents
Takata Air Bag Recalls
Motorcycle Accident Injuries
Ridesharing: Lyft & Uber Accidents
Bicycle Accident Injuries
Hit and Run Accidents
Pedestrians Hit By a Vehicle
Head-On Collisions
Rear-End Collisions
Spinal Cord Injuries
Sometimes an auto accident injury is not evident until much later. Even if you haven't suffered a catastrophic injury you still may need medical treatment. You should seek medical care immediately, even if you don't think you are badly hurt. Some severe injuries may not be immediately apparent. This is the best way to physically and legally protect yourself and your loved ones.
"Our daughters were involved in a serious car crash when a man ran a red light! Isaacs & Isaacs knew exactly what to say and exactly what to do for us! They are not only highly professional but also very sincere in wanting to help get our girls every dollar deserved! We will always be grateful to the team of The Hammer for being so wonderful during our time of need! Thank you from our family to your law firm."
---
Getting the Legal Perspective on Car Accidents – Audio Interview
Car accident lawyer Darryl Isaacs — The Hammer — sat down to address legal and safety considerations when injured from a car crash in a recent radio episode of "Ask The Hammer," the podcast exploring the legal matters that matter most. There are many elements at play when knowing what to do after a car accident. Listen to the episode directly below.
---
Trucks and Liability
Several parties might be held accountable for your injuries when you're involved in a truck accident, but the two most likely include:
The Trucking Company
The trucking company may be liable for your accident if it failed to provide proper training for the driver, did not load the truck properly, or failed to maintain the truck properly.
Most states require trucking firms to have liability insurance coverage. The policy usually covers property damage and bodily injury caused by truck crashes. However, the insurer's obligation ends once it pays out its limits of liability.
The Truck Driver
The truck driver may be legally liable for compensating your injuries. For example, if the trucker runs a red light and hits your car head-on, they may be responsible for paying your medical bills and other damages.
Our Accident Law Firm Will Get Started on Your Case Immediately By:
Listening to your story
Answering your questions
Advising you what to do next
Investigating the accident scene and all other evidence related to your claim
Reviewing medical records, police reports, and all documents
Determining which parties are liable for your injury
Meeting with insurance adjusters
Helping you file your claim
Demanding a just settlement for all of your medical treatment and damages
---
Do You Need a Truck Accident Lawyer?
Personal injury firms typically have lawyers on staff who can assist truck accident victims. They represent injured individuals in all types of trucking accidents. The lawyer works closely with the other attorneys at the firm to ensure that all aspects of the case are properly handled.
Your truck accident attorney will gather evidence, including witness statements, scene photos, police reports, and medical records. They may also contact experts to analyze whether the truck was defective. If the truck driver is found negligent, your truck accident lawyer will negotiate a settlement with the trucking company or its insurance company on your behalf.
To collect compensation, truck accident victims must prove that someone else was responsible for causing their injuries. Therefore, your truck accident lawyer must thoroughly investigate the crash's cause. Truck drivers may try to blame someone else for the accident. The lawyer must challenge their testimony and present witnesses or evidence to refute their stories.
Build Your Case With A Top Rated Accident Lawyer
If you need immediate assistance with a vehicle accident or personal injury, call our team now at 
800-333-9999
 to begin your free case review and schedule an initial consultation to get legal advice. Our law firm represents injured victims across many categories. Some popular cases our accident attorneys handle include:
Compensation and Eligibility
You may be eligible for compensation if one of the following applies:
A commercial motor vehicle caused bodily harm to you.
An employee of the motor carrier company caused bodily harm to you while acting within the scope of their employment.
A commercial vehicle includes any vehicle used by a business entity for profit. Examples of commercial vehicles include large trucks, tractor-trailers, buses, and garbage trucks. An employer can only be held liable for the actions of its employees if those employees act negligently. Employees include both independent contractors and regular workers.
---
Isaacs & Isaacs Personal Injury Lawyers' Reputation
We've worked for hundreds of satisfied clients who have benefited from our legal representation. We have helped recover more than $2 billion in settlements for our clients in Kentucky, Indiana, and Ohio. We're proud to say that our track record speaks for itself.
A South Bend Truck Accident Lawyer From Isaacs & Isaacs Personal Injury Lawyers Can Help You
If you were injured in a truck accident due to the fault of another party, then you may be entitled to financial compensation through a personal injury claim. To file a personal injury claim, you must first meet specific qualifications, such as proof that you were hurt due to someone else's negligence. That means the person or company was at fault for your injuries.
Our in-house litigation team at Isaacs & Isaacs Personal Injury Lawyers has over 400 years of combined experience. Our attorneys will review your situation and give you honest advice based on the facts of your case. We'll also explain your options regarding how best to proceed. We even have a mock courtroom to better prepare clients for court procedures.
What do Isaacs & Isaacs Personal Injury Lawyers Charge?
Isaacs & Isaacs Personal Injury Lawyers work on a contingency-fee-basis, which means that, after we win your case or settlement, we only ask for a percentage of the winnings.
Our firm will not charge you any fees or costs unless we win or settle your case.
---
File Your Claim As Soon As Possible
We understand that every client's situation is different. To help determine when you should file a claim, we ask that you consider the following factors:
Did you sustain serious injuries such as broken bones, internal bleeding, brain damage, spinal cord injuries, etc.?
Did you need immediate medical attention?
Have you been diagnosed with a serious illness or disease directly resulting from your injuries?
Generally, you should file a lawsuit no later than two years after the accident date (IC §34-11-2-4). The important thing is not to delay. The sooner you hire an attorney and file a claim, the more time they'll have to gather evidence and build a solid case.
Contact Us for a Free Consultation
If you've been involved in a truck accident and suffered serious injuries, call us to receive a free consultation. We have Spanish-speaking attorneys and paralegals ready to assist you if you prefer to speak Spanish.
Our South Bend truck accident lawyer will help you determine what options you have after suffering severe injuries in a trucking accident. You deserve justice, so we'll fight hard to get it for you.
To learn more about working with our South Bend lawyers, call 1-800-333-9999 for your no-cost truck accident case review.