Begin Your Case With a Proven Truck Accident Law Firm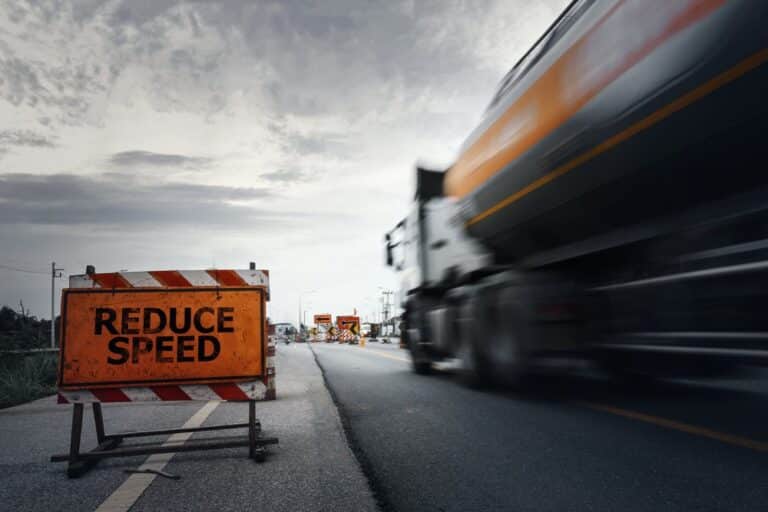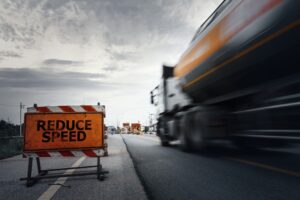 Truck accidents tend to be more serious than car accidents. Most accidents happen on the road, of course, but occasionally trucks leave the road. For example, 93.1 FM WIBC reported in November 2020 that a pickup truck drove into a Noblesville home, damaging the home and killing the driver.
While most truck accidents do not involve houses, the risks are the same: severe injury or death on top of significant property damage. If you were hurt or lost a loved one in a truck accident, you may be entitled to financial compensation known as damages.
While you can seek damages on your own, you may feel more comfortable working with a Noblesville truck accident lawyer with Isaacs & Isaacs Personal Injury Lawyers.
We charge no upfront fees for our legal services and only take payment if we secure monetary compensation on your behalf. Call us at 800-333-9999 at any time to speak to our dedicated Noblesville truck accident lawyer and set up a free consultation.
We Represent Injured Accident Victims Across Many Categories. Some Personal Injury Cases We Handle Include:
Accidents With Trucks or Commercial Vehicles
Injuries & Wrongful Death Involving Driver Negligence (cell phone use, DUI)
Accidents With Uninsured Motorists
Whiplash Injury Accidents
Airbag Deployment Accidents
Takata Air Bag Recalls
Motorcycle Accident Injuries
Ridesharing: Lyft & Uber Accidents
Bicycle Accident Injuries
Hit and Run Accidents
Pedestrians Hit By a Vehicle
Head-On Collisions
Rear-End Collisions
Spinal Cord Injuries
Sometimes an auto accident injury is not evident until much later. Even if you haven't suffered a catastrophic injury you still may need medical treatment. You should seek medical care immediately, even if you don't think you are badly hurt. Some severe injuries may not be immediately apparent. This is the best way to physically and legally protect yourself and your loved ones.
"It was a pleasure to have the Isaacs & Isaacs team to help me after being hit by a truck as I was walking to the market. They went above and beyond to help with all I went through!"
---
Getting the Legal Perspective on Car Accidents – Audio Interview
Car accident lawyer Darryl Isaacs — The Hammer — sat down to address legal and safety considerations when injured from a car crash in a recent radio episode of "Ask The Hammer," the podcast exploring the legal matters that matter most. There are many elements at play when knowing what to do after a car accident. Listen to the episode directly below.
---
Determining Fault in a Noblesville Truck Accident
Determining fault in a truck accident is important because the at-fault party bears the legal and financial responsibility for it. Our lawyer will investigate your accident and look for evidence of negligence by the other driver.
The Federal Motor Carrier Safety Administration (FMCSA) regulates truck drivers, limiting how many consecutive hours and days they can drive, how many breaks they must take, and how long they must sleep. Sometimes, truck drivers violate these rules because they want to reach their destination more quickly.
Other times, they may simply make poor driving decisions. Whatever the reason, here are some of the most common forms of driver negligence that lead to truck accidents:
Speeding
Falling asleep at the wheel
Driving while intoxicated
Driving without regard for current weather conditions
Disregarding traffic signs and signals
Our Accident Law Firm Will Get Started on Your Case Immediately By:
Listening to your story
Answering your questions
Advising you what to do next
Investigating the accident scene and all other evidence related to your claim
Reviewing medical records, police reports, and all documents
Determining which parties are liable for your injury
Meeting with insurance adjusters
Helping you file your claim
Demanding a just settlement for all of your medical treatment and damages
---
Recovering Damages After a Noblesville Truck Accident
After a truck accident, you may feel like you are drowning in bills and paperwork. Recovering damages from the liable party can help you regain your financial footing and move forward. Our Noblesville truck accident lawyer will estimate how much your case is worth and help you seek damages from the responsible party.
Personal Injury Damages After a Truck Accident
Indiana law allows victims of injury to recover compensation for these damages after a truck accident:
Medical care, including medical treatment, future treatments, rehabilitative therapies, medication, and medical equipment
Property damage for the repair or replacement of your vehicle
Lost wages as well as loss of earning capacity and benefits
Emotional distress for mental anguish caused by the accident
Physical pain and suffering, especially for people who require lengthy treatment and recovery times, multiple surgeries, and people who suffer from chronic pain
Permanent disability and disfigurement 
Wrongful Death Damages After a Truck Accident
Indiana law allows family members to recover damages for these expenses after a wrongful death:
Medical and hospital expenses
Funeral and burial expenses
Lost earnings
---
How One of Our Lawyers Can Help You After a Truck Accident
Seeking damages after a truck accident is challenging, especially if you lack experience dealing with insurance companies and legal matters. Our lawyer will help you understand your options for recovering damages. We will also:
Investigate your truck accident: We will investigate your accident, looking for evidence that the trucker caused it through negligence. We will collect evidence such as trucker logbooks, cell phone records, toxicology reports, traffic camera footage, police reports, interviews with eyewitnesses, and more.
Estimate your damages: We will estimate how much your case is worth. We will use our estimate to evaluate any settlement offers.
File an insurance claim: We will file an insurance claim for you. We will gather and submit supporting documents such as medical bills and records, past wage statements, and more.
Negotiate a settlement: We will negotiate an out-of-court settlement with the other party's insurance provider.
File a lawsuit: If negotiations fail to result in a fair settlement, we will file a lawsuit against the truck driver and seek damages in court.
Additionally, the liable party may not be the truck driver. If we find that another party was responsible for the accident, we will take appropriate action against them. Other possible liable parties in a truck accident include the trucker's employer, the truck manufacturer, the truck mechanic, or a cargo-loading company.
Build Your Case With A Top Rated Accident Lawyer
If you need immediate assistance with a vehicle accident or personal injury, call our team now at 
800-333-9999
 to begin your free case review and schedule an initial consultation to get legal advice. Our law firm represents injured victims across many categories. Some popular cases our accident attorneys handle include:
---
Case Victories for Isaacs & Isaacs Personal Injury Lawyers
Isaacs & Isaacs Personal Injury Lawyers takes its commitment to justice seriously. Our lawyers work hard every day to represent people who were hurt or killed because of someone's negligence. Here are a few examples of our truck accident case victories:
$1.274 million settlement for a woman who suffered severe injuries and lost her daughter when a negligent semi-truck driver crossed the center line and hit them
$2.7 million settlement for a woman who was ejected from her vehicle, sustaining injuries that required a one-month hospital stay, after a commercial pickup truck ran a red light and hit her
$1.1 million settlement for a woman whose foot was crushed when a dump truck backed into her while she was riding her lawnmower
These cases highlight the type of results we obtain for clients. Our team always fights for the best possible outcome.
---
File Your Truck Accident Lawsuit Before the Indiana Deadline
If you were injured or lost a family member in a truck accident in Hamilton County, Indiana, you have a finite amount of time to seek damages from the liable party. These laws may apply to your case:
IC § 34-11-2-4 sets the statute of limitations for personal injury at two years. In general, you have two years from the date of the accident to sue for personal injury.
IC § 34-23-1-1 sets the statute of limitations for wrongful death at two years. In general, you have two years from the date your loved one passed away to sue for wrongful death.
Our lawyers will evaluate your case, establish a timeline, and make sure that you file your lawsuit before time runs out.
---
Isaacs & Isaacs Personal Injury Lawyers Is Ready to Represent You
If you were hurt or lost a loved one in a truck accident in Noblesville, contact Isaacs & Isaacs Personal Injury Lawyers today. Our Noblesville truck accident lawyer may be able to help you recover damages for medical care, pain and suffering, and more, so reach out for a free case consultation. Our team collects no fee unless we win or settle your case, so you pay nothing out of pocket.
To learn more about working with our Noblesville lawyers, call 1-800-333-9999 for your no-cost truck accident case review.