Begin Your Case With a Proven Truck Accident Law Firm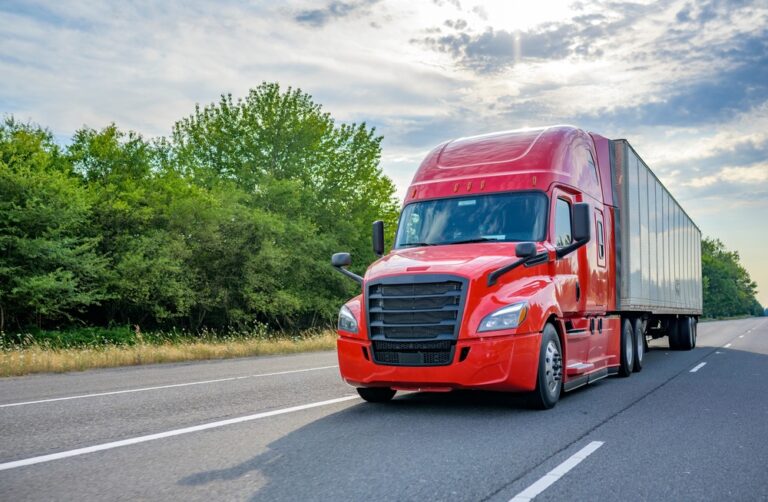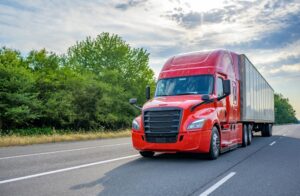 A vehicle accident involving a large truck can result in life-changing injuries. If you or a loved one suffered harm, the negligent truck driver, their employer, and other responsible parties should pay for your damages. Our Marion truck accident lawyer can help prove your accident was not your fault and seek compensation for your medical bills and more.
We charge no upfront fees for our legal services and only take payment if we secure monetary compensation on your behalf. Call us at 800-333-9999 at any time to speak to one of our dedicated Marion truck accident lawyers and set up a free consultation.
We Represent Injured Accident Victims Across Many Categories. Some Personal Injury Cases We Handle Include:
Accidents With Trucks or Commercial Vehicles
Injuries & Wrongful Death Involving Driver Negligence (cell phone use, DUI)
Accidents With Uninsured Motorists
Whiplash Injury Accidents
Airbag Deployment Accidents
Takata Air Bag Recalls
Motorcycle Accident Injuries
Ridesharing: Lyft & Uber Accidents
Bicycle Accident Injuries
Hit and Run Accidents
Pedestrians Hit By a Vehicle
Head-On Collisions
Rear-End Collisions
Spinal Cord Injuries
Sometimes an auto accident injury is not evident until much later. Even if you haven't suffered a catastrophic injury you still may need medical treatment. You should seek medical care immediately, even if you don't think you are badly hurt. Some severe injuries may not be immediately apparent. This is the best way to physically and legally protect yourself and your loved ones.
"Our daughters were involved in a serious car crash when a man ran a red light! Isaacs & Isaacs knew exactly what to say and exactly what to do for us! They are not only highly professional but also very sincere in wanting to help get our girls every dollar deserved! We will always be grateful to the team of The Hammer for being so wonderful during our time of need! Thank you from our family to your law firm."
---
Getting the Legal Perspective on Car Accidents – Audio Interview
Car accident lawyer Darryl Isaacs — The Hammer — sat down to address legal and safety considerations when injured from a car crash in a recent radio episode of "Ask The Hammer," the podcast exploring the legal matters that matter most. There are many elements at play when knowing what to do after a car accident. Listen to the episode directly below.
---
Marion Commercial Vehicle Collisions
According to the National Highway Traffic Safety Administration (NHTSA), there were 149 fatal vehicle accidents involving large trucks in Indiana in 2019. Marion is part of the Midwestern corn belt and the home of various industries that produce products ranging from automotive components to wires and cables. As such, the city sees its share of large commercial vehicles on its roadways, including:
Farming vehicles
Construction vehicles
Semi-trucks
Fuel trucks
Big rigs
18-wheelers
Tractor-trailers
Cargo trucks
Delivery vans
Our personal injury lawyers are familiar with all types of commercial vehicle collisions. We will help you investigate the cause of your crash and pursue compensation from those responsible.
Our Accident Law Firm Will Get Started on Your Case Immediately By:
Listening to your story
Answering your questions
Advising you what to do next
Investigating the accident scene and all other evidence related to your claim
Reviewing medical records, police reports, and all documents
Determining which parties are liable for your injury
Meeting with insurance adjusters
Helping you file your claim
Demanding a just settlement for all of your medical treatment and damages
---
Who Is Liable for Your Truck Accident?
If someone else's wrongful or negligent actions led to your accident, they are liable for your losses. As with any accident, a common cause of truck crashes is driver error. This could be a mistake on the part of the truck driver or another motorist whose actions resulted in your collision. Examples of negligent driving include:
Speeding
Driving under the influence of alcohol or drugs
Traveling in the wrong lane
Following too closely
Driver fatigue
Running stop lights and signs
Failing to yield
Texting and driving or driving distracted
However, the driver is often not the only at-fault party in truck accidents. There are many other accident causes that could be the fault of the trucking company, truck or trailer owner, roadway owner, vehicle manufacturer, or the entity responsible for the truck's cargo, including:
Unsecured cargo
Overloaded cargo
Faulty road design
Lack of driver training
Failure to verify a driver's commercial license or driving record
Lack of scheduled truck inspections and maintenance
Defective tires
Engine trouble
Improperly handled hazardous cargo, such as chemicals or fuel
Failure to perform driver alcohol and drug screenings
Cracked or broken road surfaces
Brake problems
Build Your Case With A Top Rated Accident Lawyer
If you need immediate assistance with a vehicle accident or personal injury, call our team now at 
800-333-9999
 to begin your free case review and schedule an initial consultation to get legal advice. Our law firm represents injured victims across many categories. Some popular cases our accident attorneys handle include:
We Will Help You Prove The Fault
The quicker you reach out to our team, the sooner we can collect and preserve evidence. We can build a case against the negligent party using:
Available cell phone, surveillance, or dashcam footage
Information from the truck's "black box" data recorder
Eyewitness statements
Expert testimony
Driving records
Vehicle maintenance records
Indiana's Statute of Limitations
You must file your lawsuit against the liable party within the time limits set by the statute of limitations. In Indiana, you usually have two years to pursue a personal injury case, according to IC § 34-11-2-4, and two years to sue for wrongful death under IC § 34-23-2-1. If your window of time expires, the court will likely not hear your case, and it will reduce your bargaining power with the insurance companies.
---
Our Attorneys Help Accident Victims Pursue the Awards They Deserve
You have enough on your plate with your injuries. You do not need the added financial stress an accident can cause, especially if your collision was someone else's fault. Our lawyers have helped accident victims from Indiana, Ohio, and Kentucky recover $2 billion in compensation. Take a look at some of our commercial and large truck accident case victories:
$3.65 million for a woman who suffered back, neck, and brain injuries in an accident with a semi-truck
$3.5 million for a woman who suffered head trauma, severe lacerations, and internal organ injuries during a collision with a concrete truck
$2.7 million for the estate and family of a man killed in an accident caused by a combine tractor that crossed the centerline
$2.525 million for a woman who suffered a broken back, legs, and ribs when a tanker truck rear-ended her vehicle.
We can help you fight for the money you need to pay for your accident-related expenses, as well as awards for the effect your injuries have on your life. In general, truck accident damages may include:
Economic Compensation
Economic compensation encompasses your actual, calculable expenses, including:
Past and future medical treatment
Rehabilitation
Long-term care services
Medications and medical equipment
Lost wages, earnings, and benefits
Loss of your earning potential
Vehicle and personal property damages
Household services
Medical travel expenses
Medically necessary home modifications
Our attorneys can review your out-of-pocket costs and estimate how much compensation you need to cover your future medical care and other necessary future expenses.
Non-Economic Compensation
Non-economic compensation provides monetary awards for intangible losses related to your physical pain and mental and emotional suffering, including:
Loss of mobility or paralysis
Loss of sight, vision, or hearing
Scarring and disfigurement
Chronic pain
Reduced cognitive abilities
Depression
Anxiety
Insomnia
Stress
Loss of enjoyment of life
Because these awards are not based on your bills or receipts, figuring out your pain and suffering damages is less concrete. Usually, insurance companies use a formula to determine how much to offer. We will fight to get the highest settlement available for your injuries.
Wrongful Death Compensation
According to  IC § 34-23-1-1, in Indiana, a representative can take action on behalf of a deceased party. They can pursue the awards the deceased would have if they lived, including medical expenses, burial and funeral costs, and lost wages.
Surviving family members of the deceased may win additional compensation for the loss of their family member's companionship, love, guidance, and care. These damages and their value depend on your relationship with the deceased. Our attorneys can tell you more.
---
Contact Us Today to Learn More About How Our Firm Can Serve You
The Isaacs & Isaacs Personal Injury Lawyers team has more than 400 years of combined legal experience. We know what it takes to get justice for accident victims like you. Our services include:
Access to a mock courtroom
An in-house litigation team
Spanish-speaking attorneys and paralegals
Attorneys licensed to practice in six states
To learn more about how we can serve you, call us for a free consultation.
To learn more about working with our Marion lawyers, call 1-800-333-9999 for your no-cost truck accident case review.