Begin Your Case With a Proven Motorcycle Accident Law Firm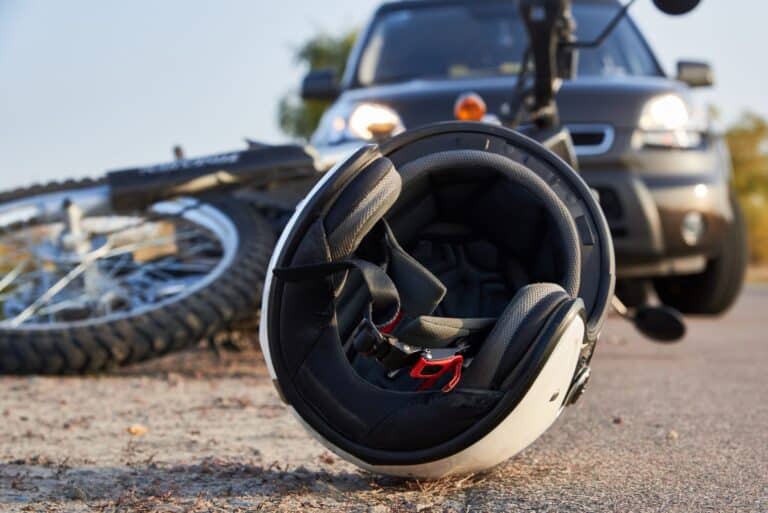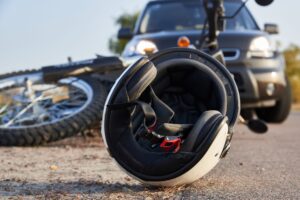 A motorcycle crash may leave you with life-changing injuries. This accident has the potential of making you retrogress finance-wise too. Imagine the cost of treatment that you may acquire to treat your serious injuries. The damages you can recover from the at-fault party cannot reverse your injuries. But it can alleviate the pain and suffering brought about by the accident. Here is what a Marion motorcycle accident lawyer needs you to know before filing for damages.
We charge no upfront fees for our legal services and only take payment if we secure monetary compensation on your behalf. Call us at 800-333-9999 at any time to speak to one of our dedicated Marion motorcycle accident lawyers and set up a free consultation.
We Represent Injured Accident Victims Across Many Categories. Some Personal Injury Cases We Handle Include:
Accidents With Trucks or Commercial Vehicles
Injuries & Wrongful Death Involving Driver Negligence (cell phone use, DUI)
Accidents With Uninsured Motorists
Whiplash Injury Accidents
Airbag Deployment Accidents
Takata Air Bag Recalls
Motorcycle Accident Injuries
Ridesharing: Lyft & Uber Accidents
Bicycle Accident Injuries
Hit and Run Accidents
Pedestrians Hit By a Vehicle
Head-On Collisions
Rear-End Collisions
Spinal Cord Injuries
Sometimes an auto accident injury is not evident until much later. Even if you haven't suffered a catastrophic injury you still may need medical treatment. You should seek medical care immediately, even if you don't think you are badly hurt. Some severe injuries may not be immediately apparent. This is the best way to physically and legally protect yourself and your loved ones.
"They're great to me. Used them twice and positive results both times. I wouldn't hesitate to contact them again if needed."
---
Getting the Legal Perspective on Motorcycle Accidents – Audio Interview
In this podcast episode of Ask The Hammer, Darryl Isaacs and three other attorneys from Isaacs & Isaacs Personal Injury Lawyers (all bikers) review how motorcycle accident lawsuits work in this podcast episode. Listen below.
---
The Causes of Motorcycle Accidents
Motorcycles are a blessing to humanity. People find it easier and faster to move around, especially in congested areas. If you take a closer look, there are more motorcyclists on our roads today than in the recent past. Motorcycles are also more prone to accidents.
Most of these accidents are avoidable if only people obey the road rules. Careless driving is one of the main contributors to motorcycle accidents. Often, negligent drivers do not see motorcyclists on the road since they are speeding or committing other traffic violations. The result is these drivers end up knocking down or crashing into motorcyclists.
At times, accidents occur because of reasons beyond road users' control. A crash can occur because of a faulty manufacturer's component in the motorcycle. An accident can also happen because the state did a poor job of designing and constructing a road. Whatever the cause of your accident, a Marion motorcycle accident lawyer can advise you to file claims.
Our Accident Law Firm Will Get Started on Your Case Immediately By:
Listening to your story
Answering your questions
Advising you what to do next
Investigating the accident scene and all other evidence related to your claim
Reviewing medical records, police reports, and all documents
Determining which parties are liable for your injury
Meeting with insurance adjusters
Helping you file your claim
Demanding a just settlement for all of your medical treatment and damages
---
Injuries You Can Sustain in a Motorcycle Accident
The possibility of sustaining grave injuries in a motorcycle accident is higher than in a car accident. Cars have safety features such as safety belts and airbags. Their hard exterior might also protect the occupants from injuries during an accident. On the other hand, motorcyclists can only rely on the protective gear that they wear before operating the motorcycle.
The injuries that you can sustain in a motorcycle accident can depend on the severity of the crash. These injuries include:
Head injuries such as a traumatic brain injury
Road rash, that is, the bruises and cuts from the crash
Broken ribs and other bone fractures
Paralysis in case you sustain injuries on the spinal cord
Whiplash and nerve damage
A motorcycle accident may also subject you to deep emotional distress. The crash may make you experience psychological trauma as well. It would be best if you went for a medical evaluation after the accident to determine the full extent of the injuries.
Visit a doctor within a reasonable period after the accident, even if you are not exhibiting visible signs of injuries. Seeing a doctor can boost the chances of recovering damages.
---
Build Your Case With A Top Rated Accident Lawyer
If you need immediate assistance with a vehicle accident or personal injury, call our team now at 
800-333-9999
 to begin your free case review and schedule an initial consultation to get legal advice. Our law firm represents injured victims across many categories. Some popular cases our accident attorneys handle include:
The Types of Claims in a Motorcycle Accident
It is important to find the root cause of the accident before filing a claim. There are three types of claims that you can pursue depending on what caused the accident. If the accident resulted from negligence from another driver, file a negligence claim. You must prove that the suspect's actions that led to the accident constituted negligence for this claim to succeed.
The second type of claim resulting from a motorcycle accident is the product liability claim. File this type of claim if design defects in the motorcycle were responsible for your accident. The law can hold the manufacturer of the motorcycle accountable for the accident. You must prove that the manufacturer should have had reasonable knowledge of the fault in their product before selling it to you to recover damages.
The last claim that may arise out of the accident is a claim against the government. The local government is responsible for constructing good quality roads from the taxes that you pay. If the government decides to construct roads that pose dangers to the users, it is subject to liability.
---
The Statute of Limitations
Some laws limit the duration of filing a lawsuit. These are the statutes of limitations. The court may not hear your case if you bring it after the deadline set by these statutes. The statute of limitation for motorcycle accident cases varies depending on the defendant.
The Recoverable Damages
The extent of your injuries plays an integral role in deciding the compensation that the at-fault party should pay you. Therefore, it is wise to record all the losses you suffered because of the accident. Upon the consideration of your case, you may recover:
The current and future medical costs for the injuries
Lost wages and future potential earning capacity
Pain and suffering
Compensation for wrongful death claim
---
Involving a Lawyer in Your Case
Involving a lawyer in a motorcycle accident case is a personal choice. The law cannot stop you from recovering damages if you wish to represent yourself in the case. Motorcycle accident cases may look straightforward on paper. This could not be further from the truth. Enlisting a motorcycle accident lawyer to help you with the case increases your success chances.
Contact Isaacs and Isaacs Personal Injury Lawyers for Assistance
Isaacs and Isaacs Personal Injury Lawyers has an in-house litigation team. Together, the team has a combined legal experience of 400 years. The team has recovered $ 1 billion in settlements for previous clients. If you sustained injuries in a motorcycle accident, let us handle the case for you as you focus on recovering. Contact us to get in touch with a Marion motorcycle accident lawyer serving your location.
To learn more about working with our Marion lawyers, call 1-800-333-9999 for your no-cost motorcycle accident case review.