Begin Your Case With a Proven Car Accident Law Firm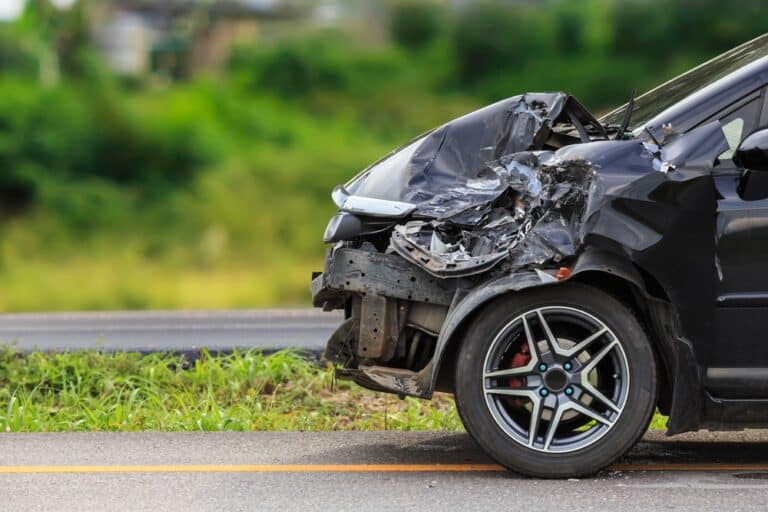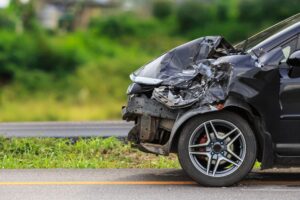 If you or a loved one suffered injuries in a car accident, Isaacs & Isaacs Personal Injury Lawyers is here to help you seek justice. Our team has more than 400 years of combined experience helping victims like you get the compensation they need. If your accident was not your fault, the party whose actions or inaction caused your crash should be held responsible for your damages. Our Lafayette car accident lawyer will assist you with an insurance claim or lawsuit to recover your medical expenses, lost wages, and more.
We charge no upfront fees for our legal services and only take payment if we secure monetary compensation on your behalf. Call us at 800-333-9999 at any time to speak to one of our dedicated Lafayette car accident lawyers and set up a free consultation.
We Represent Injured Accident Victims Across Many Categories. Some Personal Injury Cases We Handle Include:
Accidents With Trucks or Commercial Vehicles
Injuries & Wrongful Death Involving Driver Negligence (cell phone use, DUI)
Accidents With Uninsured Motorists
Whiplash Injury Accidents
Airbag Deployment Accidents
Takata Air Bag Recalls
Motorcycle Accident Injuries
Ridesharing: Lyft & Uber Accidents
Bicycle Accident Injuries
Hit and Run Accidents
Pedestrians Hit By a Vehicle
Head-On Collisions
Rear-End Collisions
Spinal Cord Injuries
"Our daughters were involved in a serious car crash when a man ran a red light! Isaacs & Isaacs knew exactly what to say and exactly what to do for us! They are not only highly professional but also very sincere in wanting to help get our girls every dollar deserved! We will always be grateful to the team of The Hammer for being so wonderful during our time of need! Thank you from our family to your law firm."
---
Getting the Legal Perspective on Car Accidents – Audio Interview
Car accident lawyer Darryl Isaacs — The Hammer — sat down to address legal and safety considerations when injured from a car crash in a recent radio episode of "Ask The Hammer," the podcast exploring the legal matters that matter most. There are many elements at play when knowing what to do after a car accident. Listen to the episode directly below.
---
The Lafayette Area Has One of the Highest Vehicle Accident Rates in the State
According to the Indiana Criminal Justice Institute, Tippecanoe County, where Lafayette is located, had the second-highest rate of vehicle collisions in the state in 2019. That year, the county had 405 crashes per 100 vehicle miles traveled.
The high accident rate is likely because Lafayette is a heavily traveled area. Interstate 65 and U.S. Highways 52 and 31 pass through the city, as do several Indiana state roads. Additionally, Lafayette is just across the Wabash River from Purdue University, which served nearly 50,000 students in 2020, according to the Office of Admissions. If you sustained injuries in an accident in Lafayette, our attorneys can help. We are familiar with cases involving:
Rollover accidents
Single-vehicle accidents
Accidents with students or out-of-state drivers
Hit-and-run crashes
Accidents with uninsured/underinsured motorists
Head-on collisions
Rear-end collisions
Side-impact (T-bone) accidents
Multi-vehicle accidents
Our Accident Law Firm Will Get Started on Your Case Immediately By:
Listening to your story
Answering your questions
Advising you what to do next
Investigating the accident scene and all other evidence related to your claim
Reviewing medical records, police reports, and all documents
Determining which parties are liable for your injury
Meeting with insurance adjusters
Helping you file your claim
Demanding a just settlement for all of your medical treatment and damages
---
Build Your Case With A Top Rated Accident Lawyer
If you need immediate assistance with a vehicle accident or personal injury, call our team now at 
800-333-9999
 to begin your free case review and schedule an initial consultation to get legal advice. Our law firm represents injured victims across many categories. Some popular cases our accident attorneys handle include:
---
You Should Not Have to Pay for an Accident You did Not Cause
According to the National Highway Traffic Safety Administration (NHTSA), the critical reason for 94 percent of car accidents is driver error. Common driving mistakes that can lead to an accident include:
Tailgating
Speeding
Texting and driving
Aggressive driving (road rage)
Driving in the wrong lane
Failure to yield
Drunk driving
Failure to stop at a marked intersection
Fatigued driving
Our Indiana personal injury lawyers can help you prove another driver is at fault. We will obtain evidence to support your case, including:
Eyewitness statements
Testimony from medical professionals and crash reconstruction experts
Available photographs, surveillance video, or dashcam footage
Police reports
Medical bills and records
---
What Awards Can You Win in a Car Accident Case?
We can help you seek compensation for your accident-related losses. In general, this includes awards for:
Medical bills – You can pursue reimbursement for your past medical care and necessary future treatment. Medical awards may encompass everything from hospitalizations and surgeries to medical travel expenses and rehabilitation.
Pain and suffering damages – You can seek awards for the impact your accident and injuries have on your quality of life. This may include compensation for physical pain, mental anguish, and emotional suffering.
Wage compensation – You can seek the value of wages, earnings, and benefits you lost due to your injuries and recovery. If you suffered a permanent or disabling injury, you may pursue compensation for the loss of your future earning potential.
Vehicle damages – You can recover the cost of your vehicle repairs or seek a sum for your car's fair market value if the damages are a total loss. You can also seek awards for other damaged property, such as laptops and cell phones.
Wrongful death compensation – If your loved one suffered a fatal injury, a representative of their estate can recover damages they could have pursued had they lived. In addition, depending on their relationship to the deceased, surviving family members may also receive awards for the loss of their loved one's care, support, and companionship.
Our Lawyers Have Won Millions of Dollars for Previous Clients
Our firm has secured multi-million-dollar car accident settlements and verdicts for injury victims in Indiana, Kentucky, and Ohio. Our case victories include:
$2.7 million for a man who suffered multiple injuries when another driver made an improper turn in front of his vehicle
$1.25 million for a woman who required multiple surgeries due to a head-on collision with a vehicle traveling over the centerline
$1.429 million for a woman injured in a T-bone collision
Every case is different, and the amount of compensation you can seek depends on your injuries and other factors unique to you and your case. Our attorneys will work tirelessly to identify and pursue all the awards owed to you.
---
Indiana Insurance Laws
Indiana drivers must have liability insurance to pay for accidents they cause. According to the Indiana Department of Insurance, the state requires the following minimums:
$25,000 per person/$50,000 per accident in bodily injury liability coverage
$25,000 for property damages
$25,000 in uninsured motorist coverage
$50,000 in underinsured motorist coverage
Our Lafayette car accident lawyers will negotiate with the at-fault driver's insurance company and attempt to secure a settlement that satisfies your losses. We can also work with your insurer to obtain compensation available under your policy.
If we cannot achieve a fair settlement, we can go to court. You must generally file your personal injury lawsuit within two years of your accident, according to IC § 34-11-2-4. You have two years from the time of your loved one's passing to file a wrongful death action, according to IC § 34-23-2-1.
---
Isaacs & Isaacs Personal Injury Lawyers Wants to Be Your Advocate
We know how difficult the time following a car accident can be. Let us handle the insurance company or take legal action so that you can focus on what is most important – your health and your family. We will:
File your insurance claim or lawsuit
Collect evidence and prove fault
Manage paperwork and deadlines
Communicate with the insurance companies and other involved parties
Negotiate on your behalf
Represent you in a lawsuit if needed
We do not want financial stress to prevent you from seeking justice. If you work with our firm, we will not collect a fee unless we win your case or secure a settlement.
To learn more about working with our Lafayette lawyers, call 1-800-333-9999 for your no-cost car accident case review.