Begin Your Case With a Proven Car Accident Law Firm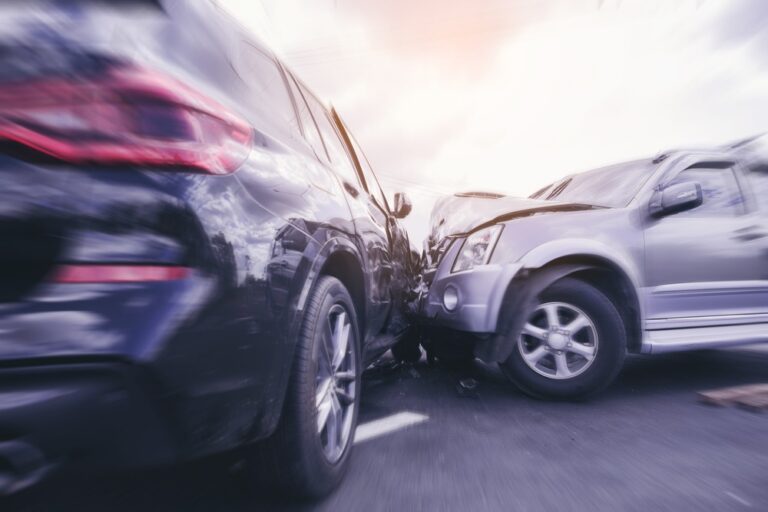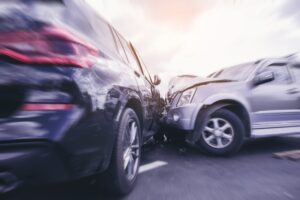 Even though car accidents occur with alarming frequency, few people are truly prepared to handle the aftermath of a collision. When you are injured in a car accident caused by someone else, you may have the right to financial compensation. A dedicated Jeffersonville car accident lawyer from Isaacs & Isaacs Personal Injury Lawyers could help you get justice
We charge no upfront fees for our legal services and only take payment if we secure monetary compensation on your behalf. Call us at 800-333-9999 at any time to speak to one of our dedicated Jeffersonville car accident lawyers and set up a free consultation.
We Represent Injured Accident Victims Across Many Categories. Some Personal Injury Cases We Handle Include:
Accidents With Trucks or Commercial Vehicles
Injuries & Wrongful Death Involving Driver Negligence (cell phone use, DUI)
Accidents With Uninsured Motorists
Whiplash Injury Accidents
Airbag Deployment Accidents
Takata Air Bag Recalls
Motorcycle Accident Injuries
Ridesharing: Lyft & Uber Accidents
Bicycle Accident Injuries
Hit and Run Accidents
Pedestrians Hit By a Vehicle
Head-On Collisions
Rear-End Collisions
Spinal Cord Injuries
"They're great to me. Used them twice and positive results both times. I wouldn't hesitate to contact them again if needed."
---
Getting the Legal Perspective on Car Accidents – Audio Interview
Car accident lawyer Darryl Isaacs — The Hammer — sat down to address legal and safety considerations when injured from a car crash in a recent radio episode of "Ask The Hammer," the podcast exploring the legal matters that matter most. There are many elements at play when knowing what to do after a car accident. Listen to the episode directly below.
---
What to Expect from the Car Accident Claims Process
After suffering serious injuries in a car accident in Clark County, Indiana, you are likely feeling overwhelmed and confused about your next steps. Many car accident victims are hesitant to work with an attorney for many reasons. Here is what you can expect if you decide to pursue justice with legal help:
Your attorney will speak with you about the details of your case and begin to investigate. We need to gather evidence to support your case and work on establishing liability.
Once we determine who is at fault for your car accident, we will need to calculate the value of your claim. This will be done by analyzing the various ways your life is impacted by your car accident and injuries.
After your lawsuit is evaluated, your attorney will file a claim with the insurance company and start building your tort claim against the liable party.
We negotiate with the insurance company for a fair settlement. If they are unwilling or unable to provide you with just compensation for your damages, then we will proceed to trial.
This is just a basic idea of what you can expect if you decide to work with a lawyer on your claim. The process is often much easier than many car accident victims realize. Although you may be struggling to overcome your injuries, with a strong legal advocate on your side, you could hold the liable party accountable and recover the compensation you are entitled to.
Our Accident Law Firm Will Get Started on Your Case Immediately By:
Listening to your story
Answering your questions
Advising you what to do next
Investigating the accident scene and all other evidence related to your claim
Reviewing medical records, police reports, and all documents
Determining which parties are liable for your injury
Meeting with insurance adjusters
Helping you file your claim
Demanding a just settlement for all of your medical treatment and damages
---
Common Causes of Jeffersonville Car Accidents
For your attorney to build the strongest case possible, we will need to determine who is at fault for causing your car accident. There are many parties who are often found culpable in car accident claims. For most, negligent driving plays a part in these collisions.
Some of the more common types of unsafe driving that frequently cause car accidents in Jeffersonville include:
Distracted driving
Drowsy driving
Failure to stop
Failure to use a turn signal
Failure to yield
Following too closely
Impaired driving
Making an illegal turn
Road rage
Speeding
But negligent drivers are not the only cause of car accidents. In fact, there are many situations in which dangerous roads and defective car parts cause devastating car accidents. In cases like these, your car accident lawyer will turn to government agencies responsible for road integrity and auto parts manufacturers, respectively, to determine liability.
Build Your Case With A Top Rated Accident Lawyer
If you need immediate assistance with a vehicle accident or personal injury, call our team now at 
800-333-9999
 to begin your free case review and schedule an initial consultation to get legal advice. Our law firm represents injured victims across many categories. Some popular cases our accident attorneys handle include:
---
Indiana Laws Impacting Your Car Accident Claim in Jeffersonville
When you are ready to move forward with your Jeffersonville car accident claim, there are several Indiana injury laws that could have an impact on your case, including the following:
These are only a few of the laws that could have an impact on your car accident claim and ability to recover compensation for your suffering. We can determine whether there are other relevant injury laws that could influence your payout.
---
What Damages Are Recoverable After a Car Accident?
You have the right to be compensated for every way your life has been affected by your injuries. This means you can be paid for both your economic and non-economic damages. Economic damages are financial while non-economic damages or not.
However, both can have devastating impacts on car accident victims' lives and should be taken into consideration accordingly. Some of the more common types of damages you could be awarded through your car accident claim or lawsuit include:
Costs of repairing or replacing your vehicle
Cost of increased insurance premiums
Disfigurement or scarring
Loss of income and earning capacity
Current and ongoing medical bills and equipment
Emotional distress
Loss of enjoyment of life
Loss of consortium
Loss of household services
You will need to be prepared to go over all the ways your life has been affected by your injuries to ensure that no loss goes on accounted for. That way, you can be awarded fair compensation for your damages and have the funds you need to get through these difficult times.
---
Costs of Hiring a Jeffersonville Car Accident Attorney
When you are already struggling financially, the thought of hiring a lawyer can seem impossible. Fortunately, when you are injured through someone else's negligence, you may be able to hire an attorney to work for you on contingency.
This means your Jeffersonville car accident lawyer will take on your case and handle the expenses to build a powerful claim or court case without expecting payment upfront. We operate on a contingency fee basis, so there are no risks when you work with us.
---
Learn Your Legal Options Today
When your car accident injuries have had a devastating impact on your life, and you are not sure where to turn for help, get a legal advocate on your side. Connect with a Jeffersonville car accident lawyer at Isaacs & Isaacs Personal Injury Lawyers.
You can reach our office now. A team member is standing by to discuss your legal options at no cost. We fight for fair compensation for accident victims.
To learn more about working with our Jeffersonville lawyers, call 1-800-333-9999 for your no-cost car accident case review.