Begin Your Case With a Proven Personal Injury Law Firm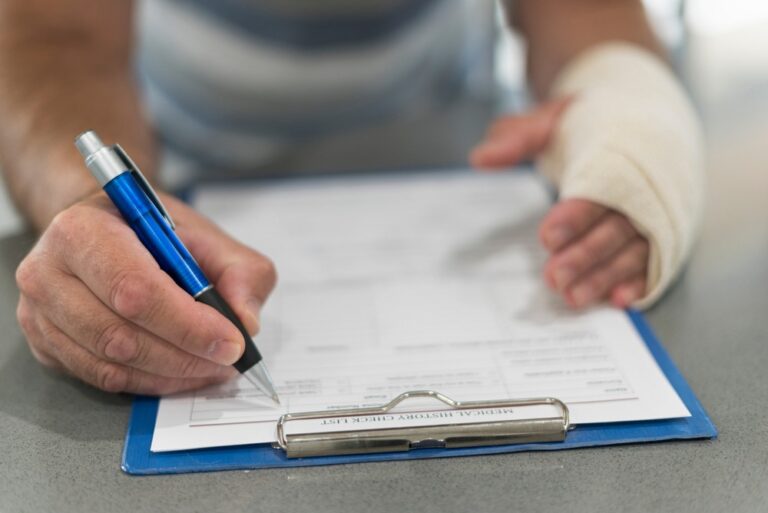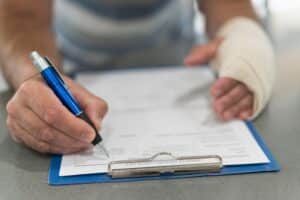 An injury can leave you in serious pain and strain your wallet. You shouldn't have to bear the costs of someone else's negligence. Our team can investigate your accident and identify who was responsible. Then, we can seek the compensation you deserve. A Hobart personal injury lawyer from Isaacs & Isaacs Personal Injury Lawyers can help you recover damages. With a free case review, you can learn more about your next steps.
We charge no upfront fees for our legal services and only take payment if we secure monetary compensation on your behalf. Call us at 800-333-9999 at any time to speak to one of our dedicated Hobart personal injury lawyers and set up a free consultation.
We Represent Injured Accident Victims Across Many Categories. Some Personal Injury Cases We Handle Include:
Accidents With Trucks or Commercial Vehicles
Injuries & Wrongful Death Involving Driver Negligence (cell phone use, DUI)
Accidents With Uninsured Motorists
Whiplash Injury Accidents
Airbag Deployment Accidents
Takata Air Bag Recalls
Motorcycle Accident Injuries
Ridesharing: Lyft & Uber Accidents
Bicycle Accident Injuries
Hit and Run Accidents
Pedestrians Hit By a Vehicle
Head-On Collisions
Rear-End Collisions
Spinal Cord Injuries
"They're great to me. Used them twice and positive results both times. I wouldn't hesitate to contact them again if needed."
---
Hiring an Indiana Personal Injury Attorney with Our Firm
In his podcast, "Ask the Hammer," Attorney Darryl Isaacs – the Hammer – answers questions about how he and his team serve clients to help get them the compensation they need. Play the episode below:
---
You Have Legal Options When Seeking Damages
You have legal options if you suffered harm due to another party's negligence. You may:
Seek a settlement. In many instances, our team resolves cases through insurance settlements. Here, we negotiate for what our clients need.
File a lawsuit. In other cases, we will file suit and take your case to trial. At trial, you could receive court-ordered awards, such as punitive damages.
Ultimately, we will create a legal strategy based on the unique details of your case. We will seek maximum financial recovery for you.
Our Accident Law Firm Will Get Started on Your Case Immediately By:
Listening to your story
Answering your questions
Advising you what to do next
Investigating the accident scene and all other evidence related to your claim
Reviewing medical records, police reports, and all documents
Determining which parties are liable for your injury
Meeting with insurance adjusters
Helping you file your claim
Demanding a just settlement for all of your medical treatment and damages
---
Our Attorneys Will Handle Your Claim or Lawsuit in Hobart
You don't have to deal with the legal process on your own. Let our injury lawyers take on your case while you focus on recovering.
Our lawyers will:
Listen to Your Story and Explain Your Next Steps
First, we will learn more about how your accident and injuries affect your life.
After our initial consultation, we will investigate your case in more detail. At this point, we can explain more about your legal options. We can also estimate the value of your recoverable losses.
Gather Evidence to Show Who Was Responsible
A solid injury case requires compelling evidence. Our goal is to build the strongest possible case to prove that:
Another party was responsible for your injuries.
You suffered harm physically, financially, emotionally, and/or professionally.
We will gather evidence to support your case, including police reports, your medical records, statements from your doctors or other experts, and more.
With this evidence in hand, we will show the liable party's representatives that you deserve fair compensation.
Negotiate a Settlement or Take Your Case to Trial
Our attorneys are fully prepared to see your case through to its conclusion, whether that means negotiating an out-of-court settlement or filing a lawsuit.
We have experience handling conversations with insurance adjusters and other lawyers. We know the common ways that insurers attempt to unfairly lower settlements, and we are prepared to counter these attempts.
We also have an in-house litigation team and are not afraid to present your case before a jury. If the insurance company won't agree to the offer you deserve, we will not hesitate to file suit.
Build Your Case With A Top Rated Accident Lawyer
If you need immediate assistance with a vehicle accident or personal injury, call our team now at 
800-333-9999
 to begin your free case review and schedule an initial consultation to get legal advice. Our law firm represents injured victims across many categories. Some popular cases our accident attorneys handle include:
---
Types of Compensation You Could Receive in an Injury Case
Compensable losses in your case may comprise:
Medical bills: You can recover the cost of your past, present, and future treatments. This could include medications, visits to a doctor, surgeries, hospitalizations, ER visits, physical therapy, and more.
Lost wages and reduced earning capacity: With many injuries, you may need to take time off of work to recover. You could even need to change jobs to accommodate new limitations. These losses are compensable.
Pain and suffering: You could be facing severe pain and other emotional hardships related to the injury.
Wrongful death damages: When families lose loved ones, they can seek compensation for wrongful death. Recoverable damages include burial and funeral costs, loss of consortium, and your loved one's final healthcare expenses.
---
Isaacs & Isaacs Personal Injury Lawyers Will Go After the Results You Need
Our attorneys know how to seek results for you. We have recovered over $2 billion for our past clients, and we will bring our experience to your case.
Here are a few other reasons to work with our team:
We manage cases on contingency: We only receive legal fees if we secure compensation for you. No upfront fees, hourly rates, or retainers are required to get started.
We have centuries of legal experience: Our lawyers have more than 400 years of combined experience. This experience gives us special insight into the legal process.
We can serve you in Spanish: We have both attorneys and paralegals who can assist you in Spanish.
We also offer our potential clients a host of resources to learn about what it's like to work with our team. Check out our answers to your legal questions on our Ask the Hammer Podcast and The Legal Beat Blog.
---
What You Can Do to Lay a Strong Foundation for Your Injury Case
You may not know what next steps to take after an injury in Hobart. However, consider how these simple tips can strengthen your case:
Know that You Don't Have to Accept the First Offer
The liable insurance company may offer you a quick settlement after the incident. As encouraging as this may seem, this offer may not reflect your true losses.
You don't have to accept the first offer you get. You can review any settlement offer with your legal team, and a lawyer can negotiate a fair settlement for you.
Gather Your Own Evidence
Holding onto important evidence for your case is always good practice. Your evidence file could include:
Police reports: If you were in a crash, you can get a copy of your accident report through the Records Division of the Hobart Police Department, according to the City of Hobart. Accident reports are also available online.
Receipts for out-of-pocket costs: You could have spent money on transportation costs, medical devices, and more.
Contact information for witnesses: If you spoke with anyone who saw the incident, hang onto their contact information.
Get a Free Case Review from Our Team
Our team can share your options for seeking compensation. We can also explain more about what it means to work with a lawyer and how your case could move forward.
---
Contact Isaacs & Isaacs Personal Injury Lawyers to Learn More Today
We're ready to fight for financial recovery today. Call our team to get started. Your consultation is free and comes with no obligation.
To learn more about working with our Hobart lawyers, call 1-800-333-9999 for your no-cost personal injury case review.