Begin Your Case With a Proven Car Accident Law Firm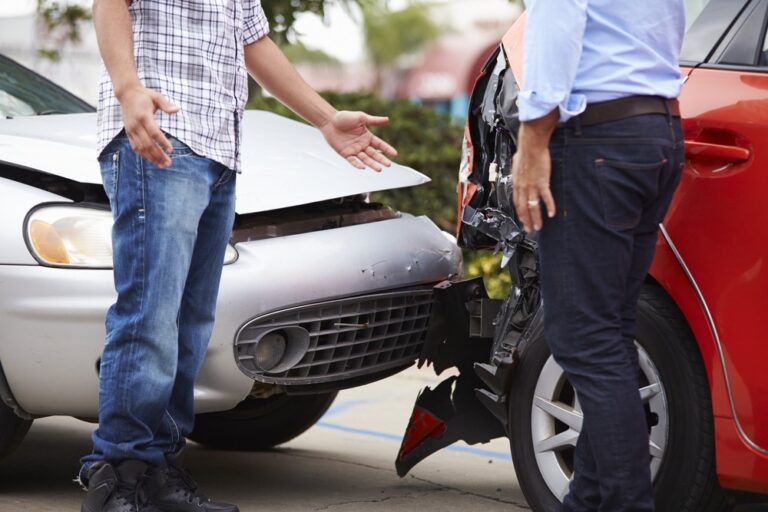 Getting injured in a car accident can turn your life upside down. Those who cause these crashes should be held to account for their negligence or carelessness. If you or a loved one got hurt in a car accident, you may be entitled to pursue compensation for your related losses.
A Hobart car accident lawyer with our firm can take charge of your case while you rest and get medical care. Isaacs & Isaacs Personal Injury Lawyers has been serving injury victims across Kentucky, Indiana, and Ohio since 1993. During that time, we have recovered over $2 billion in settlements and court awards. Now, let's work on getting you the compensation you deserve.
We charge no upfront fees for our legal services and only take payment if we secure monetary compensation on your behalf. Call us at 800-333-9999 at any time to speak to one of our dedicated Hobart car accident lawyers and set up a free consultation.
We Represent Injured Accident Victims Across Many Categories. Some Personal Injury Cases We Handle Include:
Accidents With Trucks or Commercial Vehicles
Injuries & Wrongful Death Involving Driver Negligence (cell phone use, DUI)
Accidents With Uninsured Motorists
Whiplash Injury Accidents
Airbag Deployment Accidents
Takata Air Bag Recalls
Motorcycle Accident Injuries
Ridesharing: Lyft & Uber Accidents
Bicycle Accident Injuries
Hit and Run Accidents
Pedestrians Hit By a Vehicle
Head-On Collisions
Rear-End Collisions
Spinal Cord Injuries
"John came to our house and went over the legal part of it thoroughly and quickly, but he always made it more about us. I would recommend them to anybody because they're going to make sure that you're protected. It just always felt like we were dealing with family instead of a legal process."
---
Getting the Legal Perspective on Car Accidents – Audio Interview
Car accident lawyer Darryl Isaacs — The Hammer — sat down to address legal and safety considerations when injured from a car crash in a recent radio episode of "Ask The Hammer," the podcast exploring the legal matters that matter most. There are many elements at play when knowing what to do after a car accident. Listen to the episode directly below.
---
It's Best to Get Started on Your Car Accident Case Right Away
The sooner you get to work on your case, the better. The state sets a statute of limitations, or a mandated time frame, for filing a lawsuit. According to IC § 34-11-2-4, there is usually a two-year window for bringing a personal injury lawsuit against the party responsible for the car accident. If you wait to file past the deadline, you may not be able to pursue your claim.
Getting our law firm involved in your case early will help you avoid this outcome.
Our Accident Law Firm Will Get Started on Your Case Immediately By:
Listening to your story
Answering your questions
Advising you what to do next
Investigating the accident scene and all other evidence related to your claim
Reviewing medical records, police reports, and all documents
Determining which parties are liable for your injury
Meeting with insurance adjusters
Helping you file your claim
Demanding a just settlement for all of your medical treatment and damages
---
Forms of Losses You Can Recoup Following a Car Accident in Hobart, Indiana
When our firm reviews your case and determines your options for compensation, we will pay extra attention to certain facts of your case. As such, they will play a role in the amount and forms of damages you can recover.
The types, seriousness, and extent of your injuries
How long it is expected to take for you to reach maximum medical improvement (MMI)
The intensity and cost of your medical treatment
Your work and financial status after the car accident
Your mental and physical state
From there, we may conclude that you are eligible to seek damages for:
Past and future medical bills: For surgeries, medications, assistive equipment, follow-up doctor's appointments, physical therapy, and imaging scans
Income losses: For wages and business opportunities you couldn't attain while you were in treatment
Diminished earning potential: For the money you won't be able to earn for the time being
Pain and suffering: For the decrease in your quality of life due to the pain and restrictions brought on by your injuries
Property damage or loss costs: For any vehicle repair bills if your car was damaged
Mental anguish: For any mental or emotional struggles you've endured that have arisen from the accident
If your loved one passed away due to car accident injuries, you may have legal recourse for a wrongful death action. You can pursue damages for final medical bills, funeral and burial expenses, loss of inheritance, as well as loss of consortium or guidance.
---
Benefits of Selecting a Lawyer From Our Hobart Team to Help With Your Case
Talking to a slew of insurers and legal representatives, learning legal terminology, and navigating the legal system on your own on top of getting treatment would overwhelm anyone. Thankfully, Isaacs & Isaacs Personal Injury Lawyers will handle each part of your case while you take care of yourself.
You can rely on one of our car accident attorneys to:
Manage settlement negotiations while protecting you from the insurance adjusters acting in bad faith
Put together an evidence file that contains video footage, photographs of the damaged vehicles and crash scene, your medical records, the crash report, traffic citations (if any), and statements from witnesses
Prove the at-fault party's negligence and liability
Speak to the other party's legal team, insurance company, the courts, and other entities involved in your case
Litigate your case in front of a jury if a settlement agreement isn't possible
Your lawyer will make sure you're always in the loop with what's happening in your case. If you need clarification about anything, consult your lawyer.
Build Your Case With A Top Rated Accident Lawyer
If you need immediate assistance with a vehicle accident or personal injury, call our team now at 
800-333-9999
 to begin your free case review and schedule an initial consultation to get legal advice. Our law firm represents injured victims across many categories. Some popular cases our accident attorneys handle include:
---
Our Legal Aid Is Available to You on a No-Win, No-Fee Basis
Don't worry about whether or not you can afford a Hobart Car Accident Lawyer – you can. Isaacs & Isaacs Personal Injury Lawyers take all car accident cases on a contingency-fee-basis, which involves:
Providing you with a free consultation
Financing your case from the first consultation to its resolution
No upfront or out-of-pocket costs or fees
No by-the-hour rates
No retainers
In the event your Hobart Car Accident Lawyer agrees on a settlement or wins your case in court, they will take their payment from that award. If they do not succeed, they don't get paid. So, you don't have anything to lose when you hire our firm.
---
The Parties That May Be Liable for Your Car Crash Damages
With busy streets like State Road 130 and East Washington Avenue carrying vehicles around Hobart, rear-end collisions, head-on collisions, sideswipe collisions, or rollover accidents may take place. They can happen due to:
Distracted driving
Driving while fatigued
Speeding
Reckless driving
Improper turns or lane changes
Driving under the influence of drugs or alcohol
Failure to yield
Driver error is the most common reason for car accidents. However, other parties may also contribute to the crash, such as:
A vehicle parts manufacturer if they put out a car part that was poorly manufactured, has a defective design, or was improperly marketed
A government agency if they didn't warn road users about defective roadways or address road hazards right away
A mechanic if they failed to address an issue with the car
Another road user if they didn't follow the road rules
Your lawyer's investigation can help them determine the liable party. More than one party may be responsible for your damages, too.
---
Get Help From Isaacs & Isaacs Personal Injury Lawyers Today
When you place your Hobart car accident case into our lawyers' hands, you can count on us to fight for the compensation you deserve. Just check out our case victories.
To learn more about how Isaacs & Isaacs Personal Injury Lawyers can assist you, reach out to us today. To learn more about working with our Hobart lawyers, call 1-800-333-9999 for your no-cost car accident lawyer case review.