Begin Your Case With a Proven Truck Accident Law Firm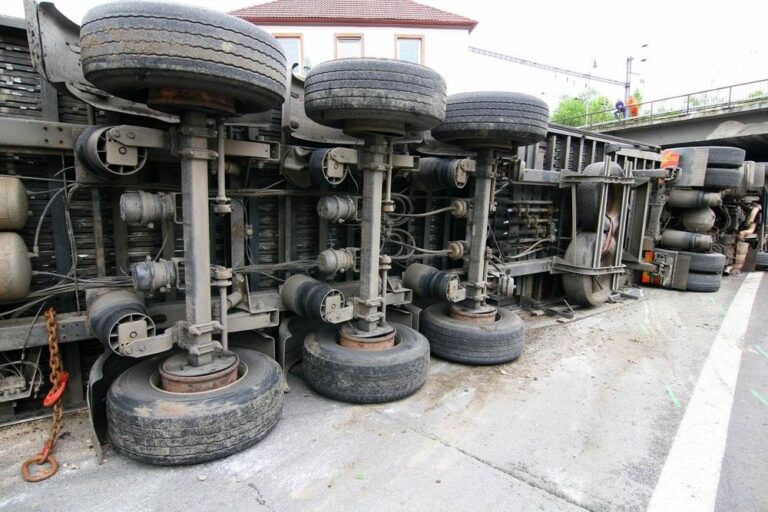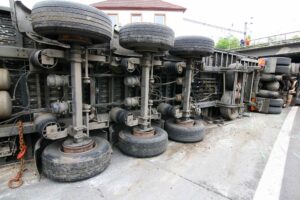 Getting into a truck accident can cause a significant disruption in your life. It can be even more disruptive if you are injured. You may unexpectedly face medical expenses, missed time at work, emotional turmoil, car repair bills, and many other costs. Situations like these can seem overwhelming and leave you feeling helpless. You may want a Hammond truck accident lawyer on your side.
If another person's negligence caused your truck accident, you could have the right to seek compensation. Under Indiana law, you can seek compensation to help you recover from your accident. However, many people do not feel comfortable in these situations. So, let your attorney handle your legal matters while you focus on recovering from your accident.
We charge no upfront fees for our legal services and only take payment if we secure monetary compensation on your behalf. Call us at 800-333-9999 at any time to speak to one of our dedicated Hammond truck accident lawyers and set up a free consultation.
We Represent Injured Accident Victims Across Many Categories. Some Personal Injury Cases We Handle Include:
Accidents With Trucks or Commercial Vehicles
Injuries & Wrongful Death Involving Driver Negligence (cell phone use, DUI)
Accidents With Uninsured Motorists
Whiplash Injury Accidents
Airbag Deployment Accidents
Takata Air Bag Recalls
Motorcycle Accident Injuries
Ridesharing: Lyft & Uber Accidents
Bicycle Accident Injuries
Hit and Run Accidents
Pedestrians Hit By a Vehicle
Head-On Collisions
Rear-End Collisions
Spinal Cord Injuries
"It was a pleasure to have the Isaacs & Isaacs team to help me after being hit by a truck as I was walking to the market. They went above and beyond to help with all I went through!"
---
Getting the Legal Perspective on Car Accidents – Audio Interview
Car accident lawyer Darryl Isaacs — The Hammer — sat down to address legal and safety considerations when injured from a car crash in a recent radio episode of "Ask The Hammer," the podcast exploring the legal matters that matter most. There are many elements at play when knowing what to do after a car accident. Listen to the episode directly below.
---
What Causes Truck Accidents in Hammond, Indiana?
Many different factors may contribute to a truck accident. Commercial truck drivers are on a tight deadline. Because of this, sometimes these drivers take unnecessary, unsafe risks. Some of the more common causes of truck accidents include:
Fatigue that Can Cause Drivers to Fall Asleep at the Wheel
A truck driver must get a set amount of rest between long hauls. Despite this requirement, some trucking companies may pressure their drivers. Some drivers may be incentivized to take on another job, even if they are exhausted. A tired driver may be less focused on driving and more likely to react slowly and cause an accident.
Reckless Driving that Puts Other Road Users at Risk
Whether speeding, following too closely, or continuing to drive through poor visibility, truck drivers are sometimes willing to take extra risks to make their deadline. This could constitute negligence.
Mechanical Problems Could Make Vehicle Parts Manufacturers Negligent
Commercial trucks are expensive, complicated equipment that the company must properly maintain. However, some trucking companies may cut corners to make their deliveries quickly and ultimately make more money. If a commercial truck is overloaded (carrying more weight than allowed by law), it may take significantly longer to slow down and stop. This can be extremely dangerous.
These are just a few of the many potential causes of truck accidents. A personal injury lawyer could determine the cause of your injuries and damages.
Our Accident Law Firm Will Get Started on Your Case Immediately By:
Listening to your story
Answering your questions
Advising you what to do next
Investigating the accident scene and all other evidence related to your claim
Reviewing medical records, police reports, and all documents
Determining which parties are liable for your injury
Meeting with insurance adjusters
Helping you file your claim
Demanding a just settlement for all of your medical treatment and damages
---
Why Work with a Hammond Truck Accident Lawyer?
While the law does not require you to hire an attorney, there are several reasons to retain a truck accident attorney from Isaacs & Isaacs Personal Injury Lawyers:
We Can Use Our Knowledge to Your Benefit
First, if you suffered an injury, our team of attorneys can help you work through insurance issues. Isaacs & Isaacs Personal Injury Lawyers have fought big insurance companies to get our clients the compensation they deserve. This allows you to focus on your health and recover from your injury. Our team will prove negligence with photos and crash reports.
We Can Handle the Overwhelming Claims Process
If you did not suffer an injury, retaining a lawyer might still be worth it. In most cases, damage to your vehicle may be covered by insurance. However, the insurance claims process is often complicated. We can guide you through this process.
We Can Take Your Case to Court
If necessary, a lawyer can help you file a lawsuit to help you get the compensation required to cover your losses. These might include medical bills, lost wages, and any other expenses you may have incurred from your truck accident.
Build Your Case With A Top Rated Accident Lawyer
If you need immediate assistance with a vehicle accident or personal injury, call our team now at 
800-333-9999
 to begin your free case review and schedule an initial consultation to get legal advice. Our law firm represents injured victims across many categories. Some popular cases our accident attorneys handle include:
Things to Avoid After a Truck Accident
To protect your due compensation, you should not take some actions after a truck accident. Truck accidents can be scary and dangerous, so avoid these common pitfalls.
Watch What You Say to the Other Party and the Insurers
First, do not acknowledge fault. It may be instinctual for you to say "I'm sorry," or "It was my fault," or "I didn't know you were there!" right after a crash. Resist this instinct. Admitting fault may make it harder for you to claim compensation.
Do not talk with adjusters from the insurance company. These individuals work for the insurance company, not for you. An off-the-cuff remark may end up costing you. Let the insurance adjuster know that you have hired a truck accident lawyer, and let your attorney communicate with the insurance company for you.
Speak to Your Attorney Before Accepting a Settlement
Finally, do not sign a settlement agreement without having it reviewed by an attorney. It may seem easier and more convenient to accept the initial settlement offered. These initial settlements are worth far less than you deserve in most cases. Ensure your truck accident lawyer has reviewed any settlement document you consider signing.
---
Turn to Isaacs & Isaacs Personal Injury Lawyers After a Hammond Accident
Our team is ready to support you with your truck accident near Hammond, Indiana. Our firm of lawyers has more than 400 years of combined experience with cases like yours.
At Isaacs & Isaacs Personal Injury Lawyers there is a mock courtroom available.
If your case goes to trial, we have a place for you to practice. Our team wants to make you both comfortable and confident when taking on your case. Isaacs & Isaacs Personal Injury Lawyers also employ Spanish-speaking paralegals and attorneys. If you are more comfortable communicating in Spanish, just ask!
What Does It Cost to Hire a Truck Accident Lawyer Serving Hammond?
Isaacs & Isaacs Personal Injury Lawyers doesn't require any upfront fees for truck accident cases. You owe us a fee only if you win or settle your case in most cases. Our team has recovered over $1 billion in settlements for our clients across Kentucky, Indiana, and Ohio for more than two decades.
---
Our Team Offers a Free Consultation When You Call at Any Time of Day or Night
Isaacs & Isaacs Personal Injury Lawyers has helped thousands of accident victims like you across the tri-state area get the compensation and justice they need.
To learn more about working with our Hammond lawyers, call 800-333-9999 for your no-cost truck accident case review.