Begin Your Case With a Proven Traumatic Brain Injury Law Firm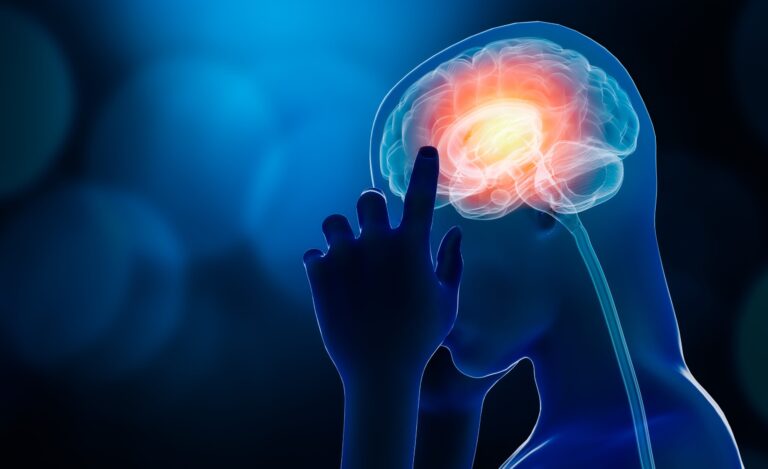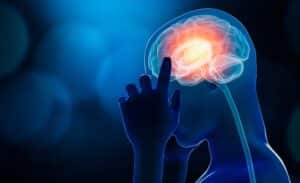 Did you sustain a traumatic brain injury in an accident anywhere in Lake County? In the accident's aftermath, you may feel scared, confused, and worried about your future. Fortunately, when you have an experienced Hammond traumatic brain injury lawyer from Isaacs & Isaacs Personal Injury Lawyer on your side, you can bring the liable party to justice and recover the compensation you will need to overcome these challenging times.
You can learn more about how one of our traumatic brain injury lawyers serving Hammond can help during a free consultation.
We charge no upfront fees for our legal services and only take payment if we secure monetary compensation on your behalf. Call us at 800-333-9999 at any time to speak to one of our dedicated Hammond traumatic brain injury lawyers and set up a free consultation.
We Represent Injured Accident Victims Across Many Categories. Some Personal Injury Cases We Handle Include:
Accidents With Trucks or Commercial Vehicles
Injuries & Wrongful Death Involving Driver Negligence (cell phone use, DUI)
Accidents With Uninsured Motorists
Whiplash Injury Accidents
Airbag Deployment Accidents
Takata Air Bag Recalls
Motorcycle Accident Injuries
Ridesharing: Lyft & Uber Accidents
Bicycle Accident Injuries
Hit and Run Accidents
Pedestrians Hit By a Vehicle
Head-On Collisions
Rear-End Collisions
Spinal Cord Injuries
Sometimes a 
traumatic brain
injury is not evident until much later. Even if you haven't suffered a catastrophic injury you still may need medical treatment. You should seek medical care immediately, even if you don't think you are badly hurt. Some severe injuries may not be immediately apparent. This is the best way to physically and legally protect yourself and your loved ones.
"John came to our house and went over the legal part of it thoroughly and quickly, but he always made it more about us. I would recommend them to anybody because they're going to make sure that you're protected. It just always felt like we were dealing with family instead of a legal process."
---
The Hammer's Podcast Episode About Brain Injury Cases
Listen to the episode below about how traumatic brain injury cases work. Attorney Darryl Isaacs – The Hammer – answers the most common questions personal injury attorneys answer about TBI lawsuits and care. Listen to the episode directly below.
---
How a Traumatic Brain Injury Attorney Could Help You
While you recover from your injuries, you may not be in the best position to pursue your case. However, one of our traumatic brain injury lawyers serving Hammond could help you seek justice and hold the liable party accountable for their negligent actions.
Your attorney can help you secure the compensation you deserve in several ways. They will take on these responsibilities while you focus on your recovery:
Investigating the cause of your traumatic brain injury
Gathering evidence needed to prove liability
Calculating the value of your damages
Filing the necessary paperwork for your insurance claim
Negotiating with the insurance company for an adequate settlement
Advocating for your interests at trial if necessary
Our Accident Law Firm Will Get Started on Your Case Immediately By:
Listening to your story
Answering your questions
Advising you what to do next
Investigating the accident scene and all other evidence related to your claim
Reviewing medical records, police reports, and all documents
Determining which parties are liable for your injury
Meeting with insurance adjusters
Helping you file your claim
Demanding a just settlement for all of your medical treatment and damages
---
Do You Have Grounds for a Traumatic Brain Injury Claim in Hammond?
It may not always be clear whether you have grounds for a traumatic brain injury claim in Hammond. However, remember that you are not alone as you lie in your hospital bed, wondering what your next steps should be. So, ask yourself several questions to determine if it's in your best interests to contact a personal injury lawyer for help.
First, consider whether someone else is responsible for causing your injuries. If another party's misconduct or negligence led to your traumatic brain injury, you could compel them to compensate you for your suffering. Next, think about how your traumatic brain injury has already affected your life. Do you think it will have long-lasting effects? These could manifest in physical injuries, an inability to return to work, and emotional damages.
Fortunately, speaking with an attorney from our firm about the details of your case is free. You can learn more about what legal options may be available during an initial consultation.
Build Your Case With A Top Rated Accident Lawyer
If you need immediate assistance with a vehicle accident or personal injury, call our team now at 
800-333-9999
 to begin your free case review and schedule an initial consultation to get legal advice. Our law firm represents injured victims across many categories. Some popular cases our accident attorneys handle include:
Personal Injury Laws in Indiana That Could Affect Your Case
Suppose you must file a personal injury lawsuit against the liable party. In that case, you need to be aware of several Indiana laws that could affect your ability to recover compensation and the outcome of your case.
Fault-Based Insurance Claims
Indiana follows a fault-based system for personal injury claims. When you sustain a traumatic brain injury in an accident, you will likely file a claim with the liable party's insurance company.
For example, if your traumatic brain injury resulted from a car collision, you would file a claim against the at-fault party's auto insurance policy. If you purchased personal injury protection (PIP) coverage, you might also file a claim with your insurer.
How about if your traumatic brain injury occurred due to a slip and fall at a restaurant when the staff didn't clean up a spilled beverage? You might file a claim against the property owner's liability insurance.
Modified Comparative Negligence
Many traumatic brain injury victims have concerns that they cannot pursue compensation if they share responsibility for the accident that led to their injury.
Indiana follows a modified comparative negligence system for personal injury claims. IC § 34-51-2 outlines how you can still recover compensation for your losses even if you are partially at fault for causing your injuries—as long as your portion of responsibility does not exceed 50%.
However, you can expect your injury award to reflect a shared fault deduction that correlates with your percentage of liability. For instance, if a jury found you 10% responsible for causing your injuries, the court will reduce your award by 10%. So, if your award were $250,000, you would receive $225,000.
Statute of Limitations
Indiana's statute of limitations for personal injury claims is two years. If you don't file your claim before the statute of limitations expires, you will lose your opportunity to recover compensation for your damages within the Lake County civil court system.
Two years may seem like plenty of time to move forward with your case. However, the sooner you get an attorney advocating for your rights, the better. First, much of the evidence needed to prove liability in traumatic brain injury claims may be time-sensitive. If your attorney does not access this evidence in a timely manner, it may be lost forever.
Additionally, several factors could change when the clock on the statute of limitations starts. Your traumatic brain injury attorney serving Hammond can help you avoid having the statute of limitations adversely affect your ability to recover compensation for your damages.
---
How Traumatic Brain Injury Victims Receive Compensation
Many people assume they can only recover the compensation they need through an insurance settlement. However, to recover your damages fully, you might need to bring your case to court.
You have the right to be made whole when someone else is at fault for your injuries. Therefore, you should recover every loss, whether that's through an insurance settlement or a jury verdict.
---
Contact a Traumatic Brain Injury Attorney for Help Today
Bringing your case to an insurance company or before a judge can seem intimidating as you recover from your traumatic brain injury. However, when you have the right attorney advocating for your rights, you can trust us to handle the legalities of your case at a time when you need support the most.
In addition, we don't charge upfront fees or costs, so why wait? You can schedule your no-cost, risk-free consultation today with the Isaacs & Isaacs Personal Injury Lawyers team.
To learn more about working with our Hammond lawyers, call 1-800-333-9999 for your no-cost traumatic brain injury case review.