Begin Your Case With a Proven Motorcycle Accident Law Firm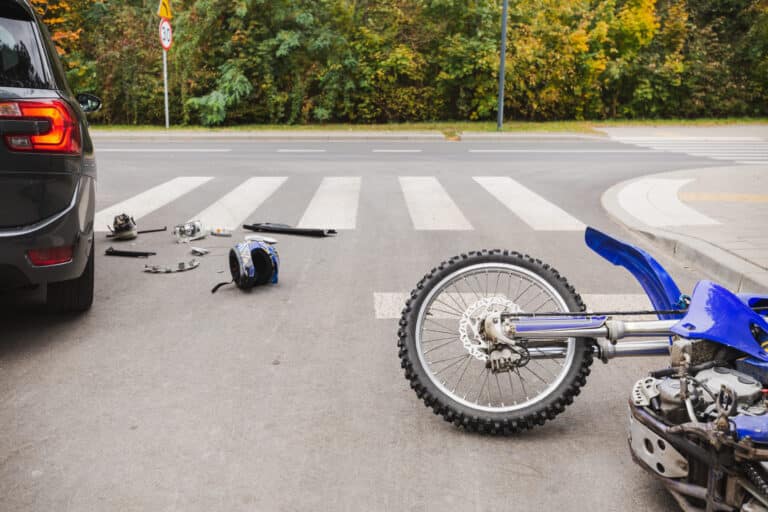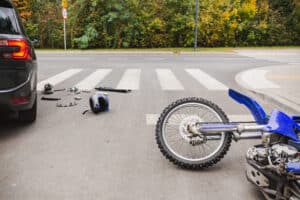 The injuries that you sustain in a motorcycle accident can be debilitating. You should recover damages from the at-fault party by filing a personal injury case. Hammond follows the at-fault law. This means that a liable party for a motorcycle accident must compensate the victims. Before you recover damages from the at-fault party, you must prove liability on their part. This is not always easy, especially in accidents that involve many parties. A Hammond motorcycle accident lawyer advises you to familiarize yourself with the claims process before filing one. These are some of the details to keep in mind.
We charge no upfront fees for our legal services and only take payment if we secure monetary compensation on your behalf. Call us at 800-333-9999 at any time to speak to one of our dedicated Hammond motorcycle accident lawyers and set up a free consultation.
We Represent Injured Accident Victims Across Many Categories. Some Personal Injury Cases We Handle Include:
Accidents With Trucks or Commercial Vehicles
Injuries & Wrongful Death Involving Driver Negligence (cell phone use, DUI)
Accidents With Uninsured Motorists
Whiplash Injury Accidents
Airbag Deployment Accidents
Takata Air Bag Recalls
Motorcycle Accident Injuries
Ridesharing: Lyft & Uber Accidents
Bicycle Accident Injuries
Hit and Run Accidents
Pedestrians Hit By a Vehicle
Head-On Collisions
Rear-End Collisions
Spinal Cord Injuries
Sometimes an auto accident injury is not evident until much later. Even if you haven't suffered a catastrophic injury you still may need medical treatment. You should seek medical care immediately, even if you don't think you are badly hurt. Some severe injuries may not be immediately apparent. This is the best way to physically and legally protect yourself and your loved ones.
"It was a pleasure to have the Isaacs & Isaacs team to help me after being hit by a truck as I was walking to the market. They went above and beyond to help with all I went through!"
---
Getting the Legal Perspective on Motorcycle Accidents – Audio Interview
In this podcast episode of Ask The Hammer, Darryl Isaacs and three other attorneys from Isaacs & Isaacs Personal Injury Lawyers (all bikers) review how motorcycle accident lawsuits work in this podcast episode. Listen below.
---
Breach of the Duty of Care
All road users have a duty of care toward other road users when driving on state roads. In essence, a duty of care refers to all the reasonable steps that the average road user would take to protect other people using the same road—for instance, obeying the necessary traffic guidelines. When motorists act in a way that violates this expectation, they breach the duty of care.
In a motorcycle accident case, the duty of care is an important element. It is the backbone of the whole case. If you can prove that the at-fault party owed you this duty but breached it, chances are high you can recover damages. A lot of work goes into proving someone owes you the duty of care, and they breached it knowingly.
Our Accident Law Firm Will Get Started on Your Case Immediately By:
Listening to your story
Answering your questions
Advising you what to do next
Investigating the accident scene and all other evidence related to your claim
Reviewing medical records, police reports, and all documents
Determining which parties are liable for your injury
Meeting with insurance adjusters
Helping you file your claim
Demanding a just settlement for all of your medical treatment and damages
---
The Evidence You Need
You need concrete evidence to prove the above elements in a personal injury case. Perhaps proving the first element would be the easiest of all. This is because it is a universal expectation that all road users exercise caution for their safety and those of others.
For the breach of duty of care, you should prove that the liable party acted irresponsibly before the accident, for example, by exceeding the speed limit of a section of a road. The evidence you collect for proving this element must contain a degree of unreasonableness by the liable party.
There should be a relationship between your injuries and the accident. Medical reports, photographs of your injuries, and damage to your motorcycle are some types of evidence you can present to show the relation.
---
What You Need to Recover Damages
Four elements guide a motorcycle accident case. All these elements are crucial to proving liability. These elements include:
Standard Duty of Care: The liable party in a motorcycle accident had the responsibility of acting in a way that would protect you from the injuries.
Breach of the Duty of Care: Breach of duty of care occurs when the liable party engages in actions or omissions contrary to road users' responsible behavior.
Suffered Injuries From the Breach: A motorcycle accident case can only hold if you show that you sustained injuries due to the breach of duty of care. Do not limit your injuries to body harm in proving this element.
Build Your Case With A Top Rated Accident Lawyer
If you need immediate assistance with a vehicle accident or personal injury, call our team now at 
800-333-9999
 to begin your free case review and schedule an initial consultation to get legal advice. Our law firm represents injured victims across many categories. Some popular cases our accident attorneys handle include:
The At-Fault Party
Finding the at-fault party after a motorcycle accident is the trickiest part. It requires thorough investigations and analysis of events preceding the accident. Many people would quickly blame a car driver who causes an accident for failing to indicate during a turn. But what if the car was brand new, yet the indicators were faulty?
The point is that the at-fault party is not always a negligent driver. It could be the state or the manufacturer of your motorcycle. A Hammond motorcycle accident lawyer can help you identify the exact cause of the accident before accusing anyone.
---
Causes of Motorcycle Accidents
Many motorcycle accidents result from errors in human judgment while using the road. Many factors could be the underlying causes of these errors. Some of them include:
Distracted driving
Driving under the influence of drugs or alcohol
Driving while you are on medication
Fatigue
Road rage
Aside from the error in judgment, other causes are out of the control of road users. Poor road designs and poor road construction practices are good examples. An accident could also result from mechanical issues in the motorcycle or the other driver's automobile. Often, mechanical problems arise because of unforeseen defects in the vehicle's construction.
Recoverable Damages in a Motorcycle Accident Case
You should recover economic and non-economic damages from the liable party if your case is successful. Your first avenue for recovering these damages is the at-fault's insurance company. The company can negotiate with you and offer a settlement.
When an insurance company offers an unfair settlement amount, you can pursue the damages by filing a civil lawsuit. A court can listen to both sides of the case. Then the jury can determine the amount in compensation that you shall receive.
The recoverable damage may include:
Lost income
Lost future earning capacity
Disfigurement in case you sustained permanent injuries
Pain and suffering
Emotional trauma
Medical expenses
Note that you are at liberty to determine the amount of compensation that the at-fault should pay you. Engage other professionals to help you choose the proper amount of compensation for each of your injuries. Do not be afraid to ask for what you feel is fair, even if you think the amount is high.
---
The Statute of Limitations
According to Indiana Code 34-11-2-4, you have two years after the accident to file for claims. If you bring a case after this period, the court can dismiss it because the statute of limitations has taken effect.
Contact Isaacs and Isaacs Personal Injury Lawyers
Isaacs and Isaacs Personal Injury Lawyers have assisted past clients to recover $1 billion in settlements. Our lawyers have a combined legal experience of over 400 years. Let us help you recover damages from the at-fault party in a motorcycle accident. We do not charge any upfront fees and costs unless we settle your case. Contact us today to get started.
To learn more about working with our Hammond lawyers, call 1-800-333-9999 for your no-cost motorcycle accident case review.