Begin Your Case With a Proven Personal Injury Law Firm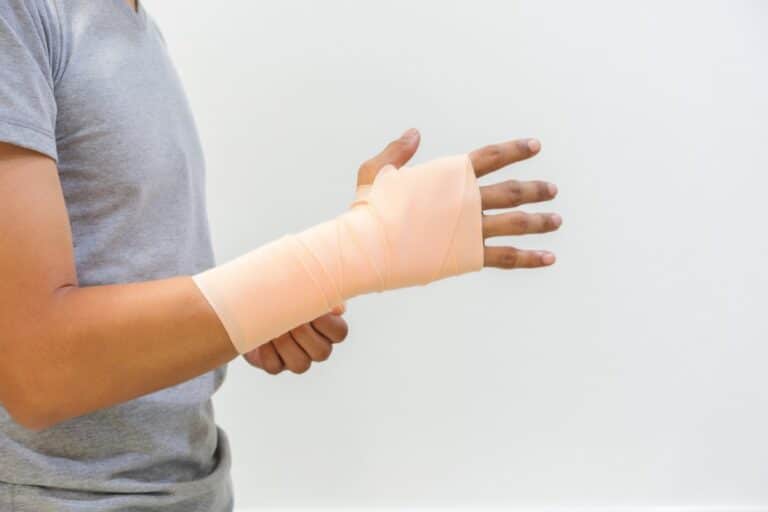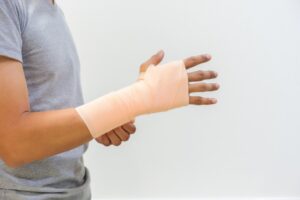 As U.S. Highway 31 carries traffic, Greenwood Mall gets thousands of visitors, and other activities around the city engage residents, accidents are almost bound to happen. However, that doesn't mean that they are acceptable. Those who cause such accidents should be held accountable for their negligence. If you or a family member was hurt in an accident, a Greenwood personal injury lawyer with Isaacs & Isaacs Personal Injury Lawyers can name the party responsible and help you recover compensation for your injuries and other damages.
We have obtained more than $2 billion for our injury clients, and now, we are ready to seek the financial recovery you deserve.
We charge no upfront fees for our legal services and only take payment if we secure monetary compensation on your behalf. Call us at 800-333-9999 at any time to speak to one of our dedicated Greenwood personal injury lawyers and set up a free consultation.
We Represent Injured Accident Victims Across Many Categories. Some Personal Injury Cases We Handle Include:
Accidents With Trucks or Commercial Vehicles
Injuries & Wrongful Death Involving Driver Negligence (cell phone use, DUI)
Accidents With Uninsured Motorists
Whiplash Injury Accidents
Airbag Deployment Accidents
Takata Air Bag Recalls
Motorcycle Accident Injuries
Ridesharing: Lyft & Uber Accidents
Bicycle Accident Injuries
Hit and Run Accidents
Pedestrians Hit By a Vehicle
Head-On Collisions
Rear-End Collisions
Spinal Cord Injuries
"It was a pleasure to have the Isaacs & Isaacs team to help me after being hit by a truck as I was walking to the market. They went above and beyond to help with all I went through!"
---
Hiring an Indiana Personal Injury Attorney with Our Firm
In his podcast, "Ask the Hammer," Attorney Darryl Isaacs – the Hammer – answers questions about how he and his team serve clients to help get them the compensation they need. Play the episode below:
---
Potential Damages You Can Collect in Your Greenwood Personal Injury Case
Those injured in an accident may be eligible to recoup the following types of damages:
Past and anticipated medical care costs: For the pain medications, blood work and other lab tests, physical therapy, surgeries, hospitalization, mobility aids, and follow-up doctor's appointments you needed to treat your injuries
Property damage bills: For vehicle repair or replacement if you were in a traffic collision
Pain and suffering: For the discomfort or inconvenience you've endured from your injuries
Lost income: For the salary or hourly rate, tips, promotions, bonuses, business opportunities, and other benefits you missed out on while you were tending to your injuries
Future loss of earning potential: For the time you will miss from work if you cannot return
Mental anguish: For the trauma you've suffered from the accident
Scarring and disfigurement: For any restrictions in your mobility or changes in your appearance
Other out-of-pocket expenses: For any accommodations you need to make to your home or for someone to come help you around the house
If your loved one didn't survive their accident-related injuries, you can file a wrongful death case. You and your family could claim damages for burial and funeral expenses, end-of-life medical bills, loss of inheritance or income, and/or loss of consortium or companionship.
Our Accident Law Firm Will Get Started on Your Case Immediately By:
Listening to your story
Answering your questions
Advising you what to do next
Investigating the accident scene and all other evidence related to your claim
Reviewing medical records, police reports, and all documents
Determining which parties are liable for your injury
Meeting with insurance adjusters
Helping you file your claim
Demanding a just settlement for all of your medical treatment and damages
---
You Must Prove Negligence to Recover Damages
Most personal injury cases contain one central aspect: negligence. Without it, the case may cease to exist. You can prove that the other party was negligent using four elements:
Duty of care: The other party was to act with respect and prudence, keeping your safety as their top priority.
Breach of duty: They failed to uphold their duty of care.
Causation: They caused an accident and hurt you.
Damages: You're now dealing with the financial and non-financial consequences of the accident.
Although your word is valuable, it is not enough to convince the insurer or a jury that the other party was careless. You must use solid evidence to support each of these claims. Common forms of evidence used in such cases include:
Traffic citations
Photos of your injuries and incident scene
Available video surveillance or traffic camera footage
The crash or incident report
Statements from witnesses
Medical records
Build Your Case With A Top Rated Accident Lawyer
If you need immediate assistance with a vehicle accident or personal injury, call our team now at 
800-333-9999
 to begin your free case review and schedule an initial consultation to get legal advice. Our law firm represents injured victims across many categories. Some popular cases our accident attorneys handle include:
---
The Ways a Personal Injury Lawyer with Our Team Serving Greenwood Can Help
Because working on a legal case can be so stressful and time-consuming, you may want to consider having a personal injury lawyer on our team handle all of it for you.
Focus on resting and recovering while they:
Hunt down evidence and create a case file
Take statements from doctors, witnesses, and others who can help build your case
Handle the back-and-forth between you and other respective parties
Evaluate settlement offers and negotiate until they find common ground with the insurer
Identify the liable party or parties
Protect you from insurance companies acting in bad faith
Work to resolve your case in a trial if they cannot settle your claim
Expect frequent updates about your case throughout the legal process. If you still have questions, reach out to our firm. We are here for you 24/7.
---
Isaacs & Isaacs Personal Injury Lawyers Offers Our Help on a Contingency Fee Basis
Between the staggering medical bills, property damage invoices, and other household expenses you have, paying for a Greenwood Personal Injury lawyer may seem impossible. However, at Isaacs & Isaacs Personal Injury Lawyers, it's not. Our team takes all injury cases for a contingency fee, so we will finance the entirety of your case.
In addition:
We offer free, no-risk consultations to all prospective clients.
There's no upfront fee for retaining our services.
Your lawyer won't charge out-of-pocket, upfront, or hourly fees.
If your lawyer obtains a settlement or verdict for you, their payment will come out of that figure. No fees or costs are due if they can't achieve a successful outcome. When you have your first consultation, we will go over the payment structure and agree upon a percentage we will take as our fee. That way, there will be no surprise costs at any point in the process.
---
Indiana Puts Time Limits for Personal Injury Lawsuits in Place
Following state-mandated deadlines is crucial for keeping your right to recover damages from the other party. According to IC § 34-11-2-4, most people have two years to file a personal injury lawsuit. A handful of exceptions could shorten or lengthen how much time you have.
Still, it's best to start working on your case right away. Failure to comply with the two-year window may result in forfeiting your right to compensation. If you let our firm know about your accident soon enough, we can make sure everything is submitted in time.
---
Call Isaacs & Isaacs Personal Injury Lawyers for Help with Your Claim or Lawsuit Now
Don't wait to start pursuing compensation after a negligent incident in Greenwood. Get in touch with Isaacs & Isaacs Personal Injury Lawyers to find out how we can help.
To learn more about working with our Greenwood lawyers, call 1-800-333-9999 for your no-cost personal injury case  review.