Begin Your Case With a Proven Motorcycle Accident Law Firm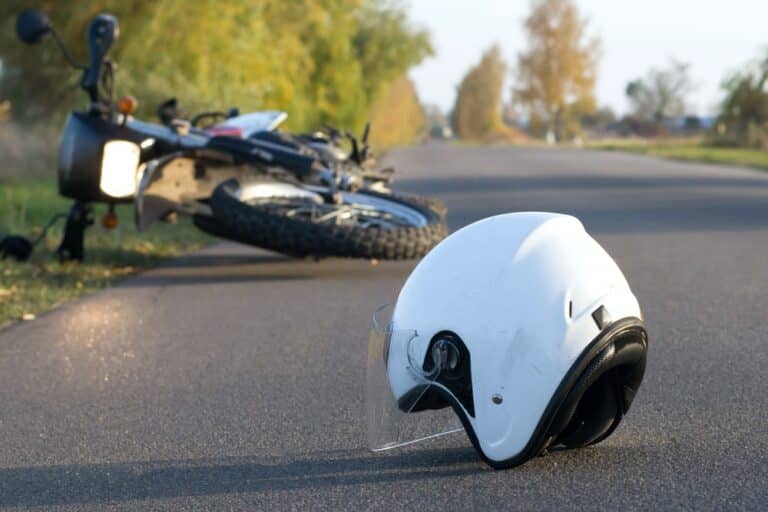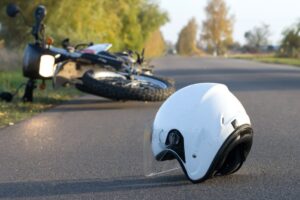 Motorcyclists face significant risks when enjoying a ride on their bikes. It is much easier for a motorcycle to get involved in an accident because of its small size. If you have suffered from bodily injury in a motorcycle accident, you may be eligible for compensation.
A Greenwood motorcycle accident lawyer can navigate the complex legal process and ensure you get compensatory damages. Having legal representation can protect you from being unnecessarily blamed for the accident. A lawyer can also help you if you bear some responsibility for the accident.
We charge no upfront fees for our legal services and only take payment if we secure monetary compensation on your behalf. Call us at 800-333-9999 at any time to speak to one of our dedicated Greenwood motorcycle accident lawyers and set up a free consultation.
We Represent Injured Accident Victims Across Many Categories. Some Personal Injury Cases We Handle Include:
Accidents With Trucks or Commercial Vehicles
Injuries & Wrongful Death Involving Driver Negligence (cell phone use, DUI)
Accidents With Uninsured Motorists
Whiplash Injury Accidents
Airbag Deployment Accidents
Takata Air Bag Recalls
Motorcycle Accident Injuries
Ridesharing: Lyft & Uber Accidents
Bicycle Accident Injuries
Hit and Run Accidents
Pedestrians Hit By a Vehicle
Head-On Collisions
Rear-End Collisions
Spinal Cord Injuries
---
What To Know Immediately After the Accident
After the accident, you should first understand that insurance companies are looking out for their best interest. They are profit-driven entities that try to minimize any compensatory damages they should pay.
An insurance adjuster can investigate the accident to find evidence that proves that you were partially or entirely at fault. Negotiating with insurance adjusters without legal representation could severely affect your claim. The insurance adjuster can try to use everything you did after the accident to reduce the compensatory damages you should receive.
The steps injured parties take after an accident makes or breaks their personal injury claims. To improve your chances of receiving full compensatory damages, you should:
Get in touch with the police and report the accident
Call paramedics to the scene of the accident
Stay at the scene of the accident
If the other parties are responsive, get their insurance information
Report the accident to the insurance company covering you
There is a limited time window to file a claim against the liable party. The statute of limitations varies from state to state, but in Greenwood, Indiana, you have two years to seek compensatory damages.
Our Accident Law Firm Will Get Started on Your Case Immediately By:
Listening to your story
Answering your questions
Advising you what to do next
Investigating the accident scene and all other evidence related to your claim
Reviewing medical records, police reports, and all documents
Determining which parties are liable for your injury
Meeting with insurance adjusters
Helping you file your claim
Demanding a just settlement for all of your medical treatment and damages
---
How a Personal Injury Lawyer Can Ensure You Get Compensated
The main task of a motorcycle accident lawyer is to prove that the other party was negligent. This validates your claim and makes it easy for their insurer to pay you compensation.
The first thing a personal injury lawyer can do is review the police reports of the accident. The lawyer can ensure that the report of the police matches your account of the accident. If there is a discrepancy between the police report and your understanding of the accident, the lawyer can collect more evidence.
For instance, a lawyer has networks that can give them access to video surveillance of the accident. A lawyer is better positioned to obtain traffic footage of the accident. A motorcycle accident lawyer can also visit the scene of the accident. If the scene is not yet contaminated, the lawyer can collect evidence and make notes.
The information the lawyer gathers from the accident scene is helpful to reconstruction specialists. These experts can help show how the accident occurred and which party is liable. If you file a formal personal injury lawsuit against the responsible party, a lawyer can bring in such experts.
Build Your Case With A Top Rated Accident Lawyer
If you need immediate assistance with a vehicle accident or personal injury, call our team now at 
800-333-9999
 to begin your free case review and schedule an initial consultation to get legal advice. Our law firm represents injured victims across many categories. Some popular cases our accident attorneys handle include:
Cost of Damages in a Motorcycle Accident
The cost of damages in a motorcycle accident determines the number of compensatory damages you can claim. The total amount of damages you can claim depends on:
Current and future costs of treatment
Pain and suffering
Costs of mobility aids and additional equipment
Wages you have lost during the recovery process
Projections of the loss in future earnings
Severe disfigurement
The cost of damages varies with the severity of injuries. You can recover damages if you have lost a family member, spouse, or child in a motorcycle accident.
A wrongful death attorney can help you understand the factors that can determine how much compensation you can receive. Determining the cost of a motorcycle accident is one of the benefits that a Greenwood motorcycle accident lawyer brings to the table.
A lawyer can keep important records and work with financial experts to determine the cost of damages. This can help you negotiate for a better settlement that can help restore you to the financial position you were in before the accident.
The cost of damages and settlement offer can be lower if you are partly at fault. A lawyer can use the evidence they have gathered to protect you in your case.
---
Negotiating With the Insurance Company
You may have to negotiate with the liable party's insurer to get damages. Insurance companies have a lot of experience getting injured parties to accept low offers that do not factor in future expenses resulting from the accident.
The insurance company can often make a quick offer if they are sure their client is liable. Do not accept an offer without first determining the actual value of the costs of damages. Talk to a Greenwood motorcycle accident lawyer before negotiating with insurance companies.
If the liable party is not insured, you can get compensated by your insurance provider. A lawyer can advise you on what to say during the negotiation process. The lawyer may also handle the negotiation process themselves. This can help you receive a fair settlement that considers the total value of the damages suffered.
---
Consult With a Greenwood Motorcycle Accident Lawyer Today
Our firm has a combined legal experience of 400 years, and we have recovered $1 billion in personal injury cases we have handled. You can consult a Greenwood motorcycle accident lawyer at no upfront fees or costs. Talk to Isaacs & Isaacs Personal Injury Lawyers today.
To learn more about working with our Greenwood lawyers, call 1-800-333-9999 for your no-cost motorcycle accident case review.