Begin Your Case With a Proven Wrongful Death Law Firm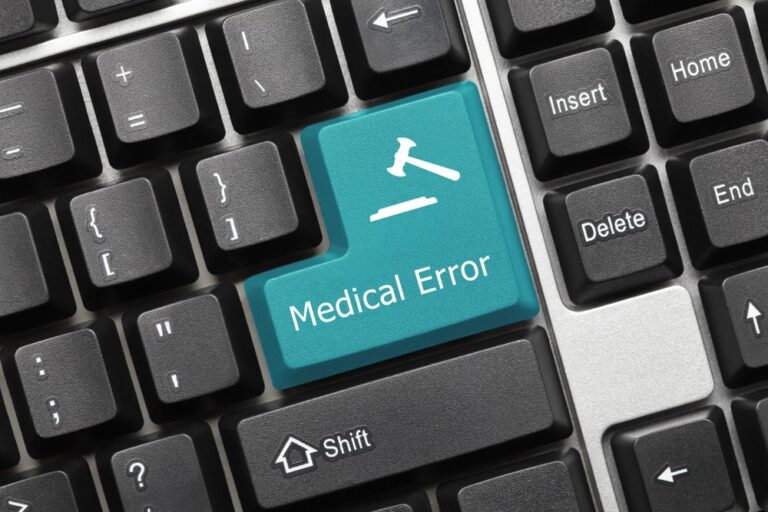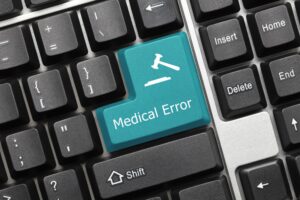 If your close family member passed away because of someone else's careless or intentional act, you have options. A Gary wrongful death lawyer from Isaacs & Isaacs Personal Injury Lawyers could help you hold the guilty party accountable for your losses. You do not have to go through this process alone.
When mourning the loss of a close relative, you should not have to handle something like a complex wrongful death claim or lawsuit. Our personal injury lawyers take care of your legal matters so that you can focus on your family and yourself.
We charge no upfront fees for our legal services and only take payment if we secure monetary compensation on your behalf. Call us at 800-333-9999 at any time to speak to one of our dedicated Gary wrongful death lawyers and set up a free consultation.
We Represent Injured Accident Victims Across Many Categories. Some Personal Injury Cases We Handle Include:
Accidents With Trucks or Commercial Vehicles
Injuries & Wrongful Death Involving Driver Negligence (cell phone use, DUI)
Accidents With Uninsured Motorists
Whiplash Injury Accidents
Airbag Deployment Accidents
Takata Air Bag Recalls
Motorcycle Accident Injuries
Ridesharing: Lyft & Uber Accidents
Bicycle Accident Injuries
Hit and Run Accidents
Pedestrians Hit By a Vehicle
Head-On Collisions
Rear-End Collisions
Spinal Cord Injuries
"Our daughters were involved in a serious car crash when a man ran a red light! Isaacs & Isaacs knew exactly what to say and exactly what to do for us! They are not only highly professional but also very sincere in wanting to help get our girls every dollar deserved! We will always be grateful to the team of The Hammer for being so wonderful during our time of need! Thank you from our family to your law firm."
---
Hiring an Indiana Personal Injury Attorney with Our Firm
In his podcast, "Ask the Hammer," Attorney Darryl Isaacs – the Hammer – answers questions about how he and his team serve clients to help get them the compensation they need. Play the episode below:
---
Five Things to Do After Your Loved One Suffers a Wrongful Death
You will have many things to deal with after the death of a loved one. You might have to make funeral arrangements and deal with many other administrative matters that become necessary when someone close to you dies. All of those issues can be overwhelming, particularly when grieving the loss of your family member.
Here are a few things that you might want to keep in mind that could make things easier later:
Try to preserve any evidence you have, including different types of information, that could be useful if you decide to file a wrongful death claim against a negligent party.
You might only have a few months to start the legal process if the government is a potential defendant. Time can pass quickly after a family tragedy. Soon after you get through the initial events, like the funeral and burial, you might want to talk with our Gary wrongful death lawyer about handling the claim. Too many people find out that they no longer have a legal right to damages because they missed a deadline.
Avoid making public statements about the event that caused the death of your loved one or about the defendant. It is best to let your lawyer handle those situations. Public perception can be a fickle thing. In an emotionally-charged time, you might accidentally say something that could be misinterpreted.
We recommend that our clients stay off of social media entirely until their wrongful death case is over. No matter what your privacy settings are on your social media account, the defendant could get access and see your photographs and posted comments. Things can get taken out of context and used to portray you or your deceased loved one in a false light.
Avoid direct interactions or confrontations with the defendant. These situations can only make you look bad and damage your case. They cannot bring back your loved one. Let us fight your battles for you while you focus on building your future for yourself and your family.
We can provide additional guidance for our clients when they are going through the process of a wrongful death claim or lawsuit. Depending on your circumstances, we might have additional recommendations.
Our Accident Law Firm Will Get Started on Your Case Immediately By:
Listening to your story
Answering your questions
Advising you what to do next
Investigating the accident scene and all other evidence related to your claim
Reviewing medical records, police reports, and all documents
Determining which parties are liable for your injury
Meeting with insurance adjusters
Helping you file your claim
Demanding a just settlement for all of your medical treatment and damages
---
How Much Time You Have to File a Wrongful Death Suit in Indiana
Typically, a wrongful death lawsuit must get filed within two years. If your case involves allegations of fault on the part of a government entity, for example, police misconduct, you might only have six months to file an administrative claim and begin that process.
Missing the deadline could forever take away your right to seek compensation for your losses. The party who caused the death of your beloved family member might never be held accountable for their actions. We will ensure you don't miss important deadlines.
Who Can File a Wrongful Death Lawsuit in Indiana
IC 34-23-1-1 says that the personal representative of the estate of your deceased loved one can bring a wrongful death claim seeking compensation from the at-fault party. The estate of the decedent can recover the medical bills from the final injury or illness and the reasonable cost of the funeral and burial.
The legal beneficiaries, including the surviving spouse and dependents, can pursue compensation for their losses, like loss of the financial support and services of the decedent, loss of the deceased person's affection and companionship, and the survivors' emotional pain and suffering.
Build Your Case With A Top Rated Accident Lawyer
If you need immediate assistance with a vehicle accident or personal injury, call our team now at 
800-333-9999
 to begin your free case review and schedule an initial consultation to get legal advice. Our law firm represents injured victims across many categories. Some popular cases our accident attorneys handle include:
---
Past Clients Share What Working With Our Lawyers Is Like
We work hard to get our clients the best result possible. Here are just a few of our five-star Google reviews:
"Good professional understanding people. This is the second time John and Tiffany has represented me due to injuries from a car accident. I feel like they genuinely has care and concern for their clients. They really work hard to make sure you get justice for your pain and loss. I would highly recommend this law firm." D. Letcher
"Cherry and Karen have been very helpful to me with my case. They're very tentative and caring. They both call me regularly to see how I'm doing and to keep me updated on my case. During these difficult times since my accident, they continually reassure me that things will work out fine and answer all of my questions." D. Wright
"I could not be happier with the assistance I received at Isaacs and Isaacs with my personal injury case. My attorney was empathetic with my concerns and guided me every step of the way. I was not familiar at all with the process, but he made it simple by explaining each step clearly, honestly, and timely. Easy communication from beginning to end with a positive outcome. Rest assured and look no further than Isaacs and Isaacs." S. Schmidt
"I'm very happy with Julianne Tackett. She is very professional and explained my case to me to where I could understand get her completely!! I will tell others they need to use Isaac's and Isaac's (Julianne Tackett) in the future. Thanks for everything Julianne!!!" M. Jenkins
When you choose Isaacs & Isaacs Personal Injury Lawyers to handle your wrongful death case, you will get a legal team dedicated to pursuing justice.
---
Our Compassionate Team is Ready to Handle Your Gary Wrongful Death Case
Isaacs & Isaacs Personal Injury Lawyers are ready to help you today with your Lake County wrongful death case. You can contact us for a free, no-obligation consultation. We know that no amount of money can bring back your loved one, but it can certainly help with the financial hardships that come of these cases.
To learn more about working with our Gary lawyers, call 1-800-333-9999 for your no-cost wrongful death case review.