Begin Your Case With a Proven Truck Accident Law Firm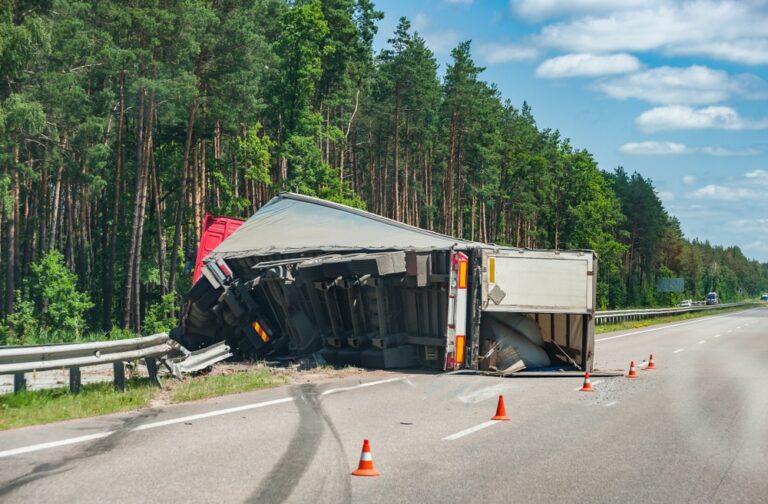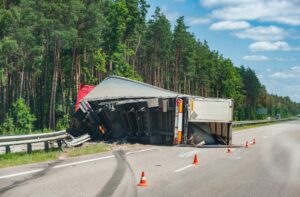 A fully-loaded truck pulling off Interstate 90 in north Gary smashes into your car. In the strange silence after the accident, as you wait for the ambulance, you wonder what to do next. You may ask yourself whether partnering with a Gary truck accident lawyer would benefit your situation.
Isaacs & Isaacs Personal Injury Lawyers have seen situations like yours before. We've helped countless truck accident claimants recover compensation for their losses. During your free case review, we can explain the benefits of partnering with our team and how we can serve you.
We charge no upfront fees for our legal services and only take payment if we secure monetary compensation on your behalf. Call us at 800-333-9999 at any time to speak to one of our dedicated Gary truck accident lawyers and set up a free consultation.
We Represent Injured Accident Victims Across Many Categories. Some Personal Injury Cases We Handle Include:
Accidents With Trucks or Commercial Vehicles
Injuries & Wrongful Death Involving Driver Negligence (cell phone use, DUI)
Accidents With Uninsured Motorists
Whiplash Injury Accidents
Airbag Deployment Accidents
Takata Air Bag Recalls
Motorcycle Accident Injuries
Ridesharing: Lyft & Uber Accidents
Bicycle Accident Injuries
Hit and Run Accidents
Pedestrians Hit By a Vehicle
Head-On Collisions
Rear-End Collisions
Spinal Cord Injuries
"They're great to me. Used them twice and positive results both times. I wouldn't hesitate to contact them again if needed."
---
Getting the Legal Perspective on Car Accidents – Audio Interview
Car accident lawyer Darryl Isaacs — The Hammer — sat down to address legal and safety considerations when injured from a car crash in a recent radio episode of "Ask The Hammer," the podcast exploring the legal matters that matter most. There are many elements at play when knowing what to do after a car accident. Listen to the episode directly below.
---
Compensation Could Account for Your Injury-Related Hardships
Being injured in a truck accident can generate thousands of dollars in damages. With our lawyers' help, you can secure a financial recovery for:
Past and future healthcare expenses
Lost income, tips, and other employee-related benefits
Pain and suffering
Property damage expenses
Mental trauma
Transportation expenses
Wrongful death-related costs, including funeral and burial fees
Our goal is to recover the full cost of your injury-related expenses. Since 1993, we've recovered more than $2 billion for injured claimants' losses. We're ready to extend a helping hand to you and your situation.
We've Secured These Results for Truck Accident Claimants
We're not kidding when we say we've resolved countless injury claims. Take a look at some of our previous case results:
Our client's loved one passed away after being hit by a semi-truck. We recovered $10 million through a wrongful death trial.
Our client was hit by a combine tractor while in his pick-up truck. He did not survive his injuries. We recovered $2.7 million for his surviving loved ones.
Our client, an elderly woman, was waiting patiently in traffic when a tanker truck rear-ended her, sending her vehicle under the truck in front of her. She recovered $2.525 million.
Our clients, a husband, and wife in their 50s, were hit by a UPS truck that failed to yield. They recovered more than $1.3 million.
Our Accident Law Firm Will Get Started on Your Case Immediately By:
Listening to your story
Answering your questions
Advising you what to do next
Investigating the accident scene and all other evidence related to your claim
Reviewing medical records, police reports, and all documents
Determining which parties are liable for your injury
Meeting with insurance adjusters
Helping you file your claim
Demanding a just settlement for all of your medical treatment and damages
---
Three Answers to Your Truck Accident Questions
Here are some questions we frequently get from prospective truck accident claimants:
What Should I Do After My Truck Accident in Lake County?
After your truck accident in Lake County, you should:
Request a copy of the accident report.
Write down what you remember about the collision.
Keep track of your injury-related losses, including your medical bills.
Refrain from sharing information about your case to social media.
Refer the claims adjuster to your truck accident lawyer.
Each of these things can positively impact your case.
Do I Need a Truck Accident Lawyer for My Gary Collision?
The law does not require you to have a lawyer.  However, not having an attorney could leave you with less compensation than you actually deserve. However, doing so could leave you with less compensation than you actually deserve.
You'll need confidence, experience, and negotiation skills to navigate the legal process. The truck driver's representatives will be seasoned experts who will fight to reduce the value of any settlement. A professional, however, will know how to work against these experts and pursue what you deserve.
What Should I Do Now?
Right now, you should consider calling our team and beginning your free case review. It is a chance for Isaacs & Isaacs Personal Injury Lawyers to assess your case and explain your legal options. We're ready to assist you whenever you're ready.
This initial chat places you under no obligation. So, there is nothing to stop you from finding out about your situation. If you prefer to speak Spanish, there are Spanish-speaking attorneys and paralegals ready to assist you.
We Will File Your Personal Injury Lawsuit
Filing a lawsuit after an accident isn't like anything you've seen in popular media. It involves filling out paperwork, communicating with the other party's lawyers, and applying state law to your case. We will do everything your situation requires.
Build Your Case With A Top Rated Accident Lawyer
If you need immediate assistance with a vehicle accident or personal injury, call our team now at 
800-333-9999
 to begin your free case review and schedule an initial consultation to get legal advice. Our law firm represents injured victims across many categories. Some popular cases our accident attorneys handle include:
---
What You Can Expect from Your Truck Accident Team Serving Gary, Indiana
When you partner with us, Isaacs & Isaacs Personal Injury Lawyers will thoroughly investigate your accident. We will visit the scene, interview witnesses, and review traffic camera footage.
From there:
We Will Work for You on a Contingency-Fee Basis
You don't have to worry about affording a lawyer from Isaacs & Isaacs Personal Injury Lawyers. We work on contingency. With our team, you don't pay anything for us to get started on your injury case. You only pay our attorney's fees and costs if your case comes to a successful resolution.
We Will Manage All Insurance Negotiations
It's possible that the truck driver's insurance company will offer you a settlement soon after the accident. This sum will probably not account for the full scope of your losses, though.
Don't accept it. The insurance company knows that you're in a vulnerable position and wants to resolve your case as cheaply as possible. When you partner with our team, we will calculate your losses and fight for what you're owed. We can also alert you to any feasible settlement offers.
We Will Determine What Caused Your Collision
After investigating your case, we may find that one or more of the following factors caused your collision:
Driver fatigue: The law closely regulates the number of hours that a trucker can spend behind the wheel. But the law can't ensure that a driver is getting the quality rest that they need. When a driver drives while fatigued, lives are at risk.
Poor maintenance: A truck has a lot of mass; a loaded semi-truck weighs 80,000 pounds and needs room to brake. If the brakes fail, the consequences can be catastrophic. The driver and his company should regularly check the truck's tires. A blowout at high speeds can cause a loss of control.
Distraction: Truck driving can be quite monotonous. A driver can get distracted with their phone, dispatch radio, and other devices. By losing concentration, a trucker risks causing an accident.
Speeding: Because truckers often work on tight schedules, they may drive quickly to make deadlines. A speeding truck needs a lot more space to brake. A speeding driver might not brake in time to avoid a hazard.
---
We're Ready to Listen to Your Story Today
You don't have to manage a complicated legal case on your own. Our attorneys can start building your case today. We will use our decades of experience to advocate for what you need.
Call us immediately if you have been in an accident for a no-obligation case review. You don't pay any fees unless and until our lawyers secure compensation for you.
To learn more about working with our Gary lawyers, call 1-800-333-9999 for your no-cost truck accident case review.