Begin Your Case With a Proven Personal Injury Law Firm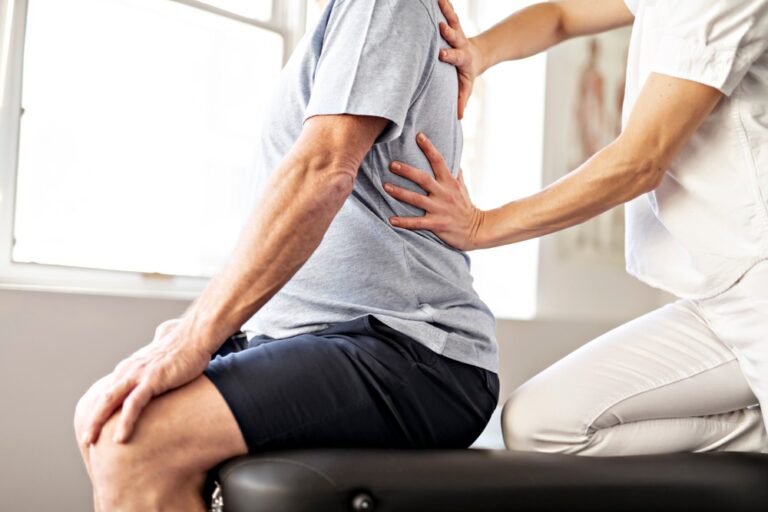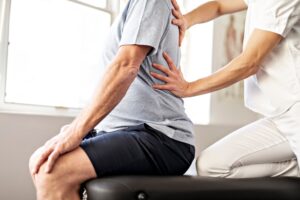 Some Hoosiers refer to Gary, Indiana, as "a modern ghost town." That's because it's lost more than 50 percent of its population since the 1960s. Still, this doesn't excuse negligence. All motorists, dog owners, and others must act with reasonable prudence. Otherwise, they risk liability for injured claimants' damages.
Isaacs & Isaacs Personal Injury Lawyers first started advocating for injured people in 1993. Nearly 30 years later, we've recovered billions in damages. Now, it's your turn to recover compensation. You can explore working with a Gary personal injury lawyer today.
We charge no upfront fees for our legal services and only take payment if we secure monetary compensation on your behalf. Call us at 800-333-9999 at any time to speak to one of our dedicated Gary personal injury lawyers and set up a free consultation.
We Represent Injured Accident Victims Across Many Categories. Some Personal Injury Cases We Handle Include:
Accidents With Trucks or Commercial Vehicles
Injuries & Wrongful Death Involving Driver Negligence (cell phone use, DUI)
Accidents With Uninsured Motorists
Whiplash Injury Accidents
Airbag Deployment Accidents
Takata Air Bag Recalls
Motorcycle Accident Injuries
Ridesharing: Lyft & Uber Accidents
Bicycle Accident Injuries
Hit and Run Accidents
Pedestrians Hit By a Vehicle
Head-On Collisions
Rear-End Collisions
Spinal Cord Injuries
"Our daughters were involved in a serious car crash when a man ran a red light! Isaacs & Isaacs knew exactly what to say and exactly what to do for us! They are not only highly professional but also very sincere in wanting to help get our girls every dollar deserved! We will always be grateful to the team of The Hammer for being so wonderful during our time of need! Thank you from our family to your law firm."
---
Hiring an Indiana Personal Injury Attorney with Our Firm
In his podcast, "Ask the Hammer," Attorney Darryl Isaacs – the Hammer – answers questions about how he and his team serve clients to help get them the compensation they need. Play the episode below:
---
Our Law Firm Serving Lake County Manages These Practice Areas
We helped claimants who have suffered injuries from:
Car accidents
Bicycle accidents
Dog bites
Pedestrian accidents
Bus accidents
Rideshare accidents (including those involving Uber and Lyft)
Wrongful death
Catastrophic incidents
Our Accident Law Firm Will Get Started on Your Case Immediately By:
Listening to your story
Answering your questions
Advising you what to do next
Investigating the accident scene and all other evidence related to your claim
Reviewing medical records, police reports, and all documents
Determining which parties are liable for your injury
Meeting with insurance adjusters
Helping you file your claim
Demanding a just settlement for all of your medical treatment and damages
---
What Should I Know About the Legal Process in Gary, Indiana?
Here are three things we want to share about pursuing compensation:
You Must File Your Lawsuit within Indiana's Statutory Deadline
Your Case's Progression Depends on Your Situation
Sometimes, prospective clients ask us, "How long will it take to recover compensation?" Your case's progression truly depends on these factors:
The insurance company's cooperation
The cost of your damages
The nature of your condition
Whether you've reached maximum medical improvement
The availability of certain evidence
As noted, Isaacs & Isaacs Personal Injury Lawyers will keep your case moving forward. We will protect you from bad-faith insurance practices and unnecessary delays.
It Costs You Nothing Out of Pocket to Hire Our Team
We understand that with serious injuries come serious expenses. That's why we offer legal help on a contingency-fee-basis. Our lawyers don't charge anything upfront or out of pocket for their help. You only pay their attorney's fees or costs if your case succeeds.
There is minimal financial risk in partnering with us. We encourage you to ask us about our fee arrangement during your free case review.
Build Your Case With A Top Rated Accident Lawyer
If you need immediate assistance with a vehicle accident or personal injury, call our team now at 
800-333-9999
 to begin your free case review and schedule an initial consultation to get legal advice. Our law firm represents injured victims across many categories. Some popular cases our accident attorneys handle include:
---
Our Indiana Personal Injury Firm Will Handle Everything Your Case Requires
There's no reason to handle an injury case alone. With our help, you can focus on your recovery, spend time with your family, and partake in your favorite activities. In the meantime, we will:
Update You on Your Case's Progression
With our team on your side, you don't have to ask, "What's going on with my case?" You'll know everything, including any settlement offers or other relevant changes. We will send you updates either over the phone or via email.
Investigate Your Case
We will find and use the following information to support your right to damages:
The accident report
Eyewitness testimony
Your injury-related receipts, invoices, and billing statements
Photos and videos of your accident
Testimony from your doctor and accident reconstruction specialists
Correspondence between yourself and the involved parties
Omissions the at-fault party made at the accident scene
If you suffered harm in a collision, we could use the vehicles' black box data to learn about the collision. These devices track the speed and force of impact in accidents.
Manage Your Injury Claim
We begin many injury cases by filing insurance claims. For instance, if you suffered harm in a collision, we can generally file a claim with the at-fault driver's insurance company to recover compensation.
The same applies if a dog bit you. Here, we could file a claim with the at-fault party's homeowners insurance. Once we review the liable policy, we will fight for compensation up to the applicable policy's limits.
File Your Lawsuit
After filing your lawsuit, we will:
Support your case with evidence
Interview witnesses and take depositions
Manage the civil process
Present your damages cost
Keep your case moving forward
Review your lawsuit's paperwork for completion and accuracy
We have a mock on-site courtroom where we prepare for litigation. Here, you'll understand what to expect from the legal process. Additionally, as noted, we will file your case within the applicable statute of limitations.
Explain What Measures Could Help Your Case
Our attorneys who handle cases in Gary, Indiana, will handle everything your case requires. We can also share some recommendations that could help your situation. Some supportive measures include:
Refraining from giving a recorded statement
Limiting what you share on social media
Referring all potential offers to your lawyers
Seeking medical care
Following your prescribed treatment plan
Gathering your case's evidence
Considering legal aid
Our team can provide more case-specific recommendations when you give us a call.
---
We Offer Resources to Injured Claimants and Their Loved Ones in Gary, Indiana
While your case unfolds, your Gary Personal injury lawyer is your number one resource. However, these resources might also ensure a smooth claims process:
The Legal Beat video. We created a 28-minute video that explains everything you need to know about securing compensation. We also have other informative videos on our YouTube channel.
Our crash checklist. Check out our crash checklist if you're not sure what to do after a collision. This eight-item list notes what you should do before and after experiencing a car crash.
Our "Ask the Hammer" podcast. We want you to understand everything about your case's obligations going forward. You can listen to conversations between our legal staff and consultants on our podcast. Some of our topics include "What is the value of my truck accident case?" and "How does the personal injury claims process work?"
---
Begin Your Free Case Review with Staff Supporting "The Hammer"
We're ready to start building your case as soon as you share your story with us. When you call our firm, we can answer your questions and explain how a Gary Personal injury lawyer will serve you.
To learn more about working with our Gary lawyers, call 1-800-333-9999 for your no-cost personal injury case review.