Begin Your Case With a Proven Personal Injury Law Firm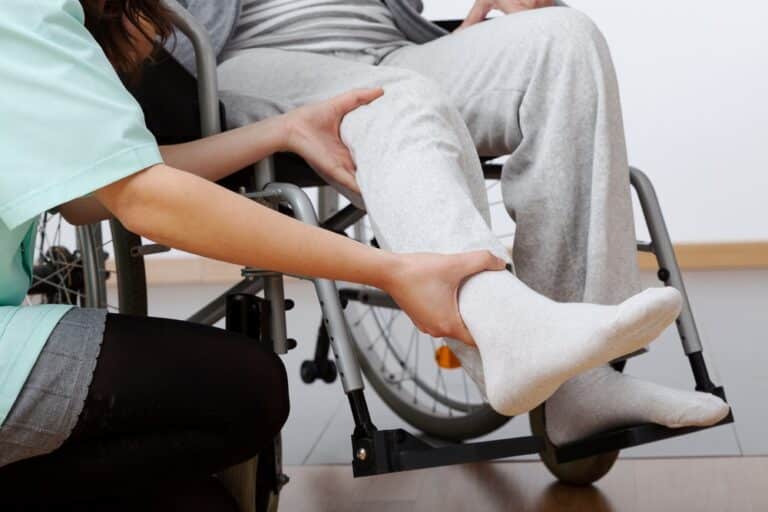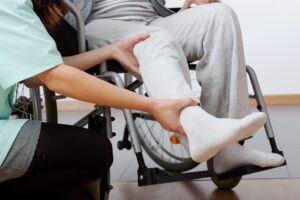 Whether a reckless rideshare driver rear-ended you or you fell on a slippery floor, you have financial recovery options. We're ready to fight for you. Our Franklin personal injury lawyer will listen to your story and help you move forward with your recovery. To make it easier to get started, Isaacs & Isaacs Personal Injury Lawyers will work for you with no upfront fees involved.
We charge no upfront fees for our legal services and only take payment if we secure monetary compensation on your behalf. Call us at 800-333-9999 at any time to speak to one of our dedicated Franklin personal injury lawyers and set up a free consultation.
We Represent Injured Accident Victims Across Many Categories. Some Personal Injury Cases We Handle Include:
Accidents With Trucks or Commercial Vehicles
Injuries & Wrongful Death Involving Driver Negligence (cell phone use, DUI)
Accidents With Uninsured Motorists
Whiplash Injury Accidents
Airbag Deployment Accidents
Takata Air Bag Recalls
Motorcycle Accident Injuries
Ridesharing: Lyft & Uber Accidents
Bicycle Accident Injuries
Hit and Run Accidents
Pedestrians Hit By a Vehicle
Head-On Collisions
Rear-End Collisions
Spinal Cord Injuries
"John came to our house and went over the legal part of it thoroughly and quickly, but he always made it more about us. I would recommend them to anybody because they're going to make sure that you're protected. It just always felt like we were dealing with family instead of a legal process."
---
Hiring an Indiana Personal Injury Attorney with Our Firm
In his podcast, "Ask the Hammer," Attorney Darryl Isaacs – the Hammer – answers questions about how he and his team serve clients to help get them the compensation they need. Play the episode below:
---
You Could Be Entitled to These Forms of Compensation
If you're healing from an injury that someone else caused, you could recover compensation for your injury-related expenses.  You could be entitled to a recovery for your:
Financial Losses
This refers to any financial challenges that resulted from the injury, such as:
Income losses: Whether you were out of work for a few days or had to reduce your hours over the long term, these losses are compensable.
Medical expenses: You may require more than emergency care after an injury. If you're facing ongoing doctor visits, chiropractic treatments, surgeries, or physical therapy, you could seek compensation.
Property damage expenses. If you were in a collision, and your car was damaged or totaled, we will seek reimbursement for those losses.
Non-Financial Losses
This refers to losses that don't have a dollar value, yet seriously affect your life. You could get compensation for:
Pain and suffering
Mental anguish, such as post-traumatic stress disorder
Loss of enjoyment of life
Loss of consortium
Our attorneys will investigate your case and learn more about how the accident affected your life. Then, we can explain what damages you can recover.
Our Accident Law Firm Will Get Started on Your Case Immediately By:
Listening to your story
Answering your questions
Advising you what to do next
Investigating the accident scene and all other evidence related to your claim
Reviewing medical records, police reports, and all documents
Determining which parties are liable for your injury
Meeting with insurance adjusters
Helping you file your claim
Demanding a just settlement for all of your medical treatment and damages
---
Frequently Asked Questions in Franklin Personal Injury Cases
If you have questions, our team has answers. Consider these responses to common questions from our personal injury clients.
How do I Know If I Have a Valid Injury Case?
If someone can be held legally responsible for your injury, you could have a valid case. Often, this is when someone behaved negligently (or carelessly), and their negligence led to your injuries.
A great way to explore your options is to call our team for a free case review. We can tell you more about your options once we understand your situation.
How Much Could I Secure for My Losses?
This depends on many factors unique to your case, as there is no predetermined settlement amount for all injury victims. We can help you understand how much you could seek based on:
How seriously you were injured
Who is responsible
Your career and the injury's impact on your career
Your medical bills
Build Your Case With A Top Rated Accident Lawyer
If you need immediate assistance with a vehicle accident or personal injury, call our team now at 
800-333-9999
 to begin your free case review and schedule an initial consultation to get legal advice. Our law firm represents injured victims across many categories. Some popular cases our accident attorneys handle include:
Act Promptly to Take Action Against the Liable Party
There are many good reasons to get started on an injury case promptly. This is because:
The statute of limitations deadline in Indiana restricts your time to file a lawsuit. This is generally two years for personal injury and wrongful death cases, per IC § 34-11-2-4. Failing to meet this deadline could limit your options for seeking compensation.
Important evidence can be time-sensitive, such as witness statements. The sooner you begin, the sooner your legal team can start gathering crucial evidence.
Our team can ensure that your case remains on track if you contact us in time.
---
Here's What to Expect from Your Team at Isaacs & Isaacs Personal Injury Lawyers
Knowing what to expect from your case is important. Here's what you need to know about partnering with us:
We'll Start with a Free Case Review
During your free consultation, we'll get to know you and your story. We'll ask you basic questions about your case and explain your options for moving forward.
During your free call, you can ask us anything about your case and what working with a lawyer entails. We are happy to explain more about how we stay in touch throughout our partnership.
We'll Handle Your Claim or Lawsuit from Start to Finish
When you hire a lawyer from our team, you transfer your case's legal obligations to us. We will:
Gather evidence of your losses
Determine who was liable and prove it
Collect expert testimony as necessary
Speak with all third parties for you
Negotiate a settlement
Take your case to trial
Explain your options in clear terms
Support you through every step of your case
Typically, we can secure a fair settlement for our clients without having to go to trial. However, we have an in-house litigation team, and we aren't afraid to file a lawsuit and go after the compensation you deserve.
We'll Deal with Your Case's Possible Complications
Personal injury cases can be complex. Even in seemingly straightforward cases, we could face challenges from the other party's insurance company. We will deal with all the complexities for you, including:
Unfair claims that you aren't as injured as you are
Delays in processing your claim
Outright denials of your claim
If You Don't Win Your Case, You Don't Pay Us Anything
We work based on contingency fees, which means that you don't have to worry about upfront fees when we begin your case. If we don't secure the results you need, you won't have to pay us.
This means that your financial risk is transferred to us. We will work hard to seek the best results for you.
---
Call Isaacs & Isaacs Personal Injury Lawyers to Get Started on Your Franklin Case
We will be beside you throughout every step of your case. Learn more about how our lawyers can get the funds you need.
To learn more about working with our Franklin lawyers, call 1-800-333-9999 for your no-cost personal injury case review.