Begin Your Case With a Proven Car Accident Law Firm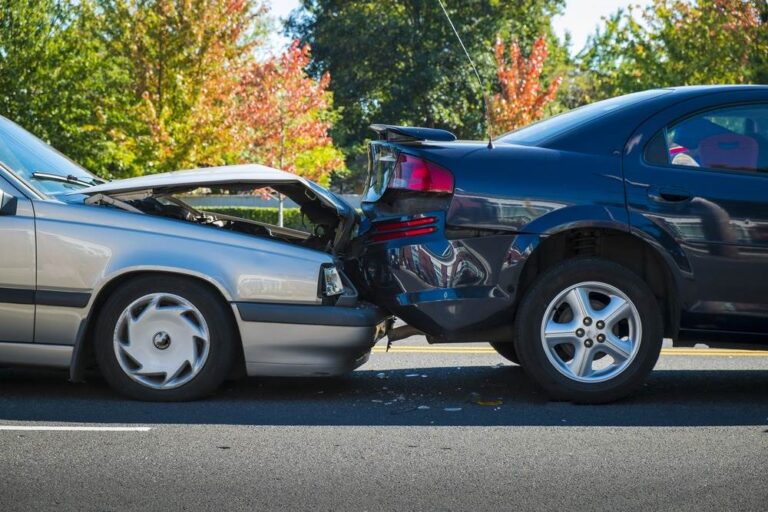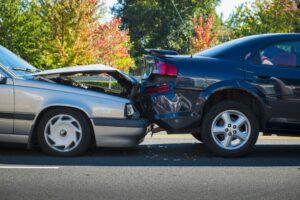 We know you are likely under a lot of stress after your vehicle crash. However, you might have options. Our Fishers car accident lawyers can inform you of your rights and available choices.
Our law firm specializes in personal injury cases and has a combined experience of 400 years from all our lawyers. Our team has recovered over $1 billion in settlements for our clients in KY, IN & OH, and counting.
Our legal services and only take payment if we secure monetary compensation on your behalf. Call us at 800-333-9999 at any time to speak to one of our dedicated Fishers car accident lawyers and set up a free consultation.
We Represent Injured Accident Victims Across Many Categories. Some Personal Injury Cases We Handle Include:
Accidents With Trucks or Commercial Vehicles
Injuries & Wrongful Death Involving Driver Negligence (cell phone use, DUI)
Accidents With Uninsured Motorists
Whiplash Injury Accidents
Airbag Deployment Accidents
Takata Air Bag Recalls
Motorcycle Accident Injuries
Ridesharing: Lyft & Uber Accidents
Bicycle Accident Injuries
Hit and Run Accidents
Pedestrians Hit By a Vehicle
Head-On Collisions
Rear-End Collisions
Spinal Cord Injuries
"John came to our house and went over the legal part of it thoroughly and quickly, but he always made it more about us. I would recommend them to anybody because they're going to make sure that you're protected. It just always felt like we were dealing with family instead of a legal process."
---
Getting the Legal Perspective on Car Accidents – Audio Interview
In his podcast, "Ask the Hammer," Attorney Darryl Isaacs – the Hammer – answers questions about how he and his team serve clients to help get them the compensation they need. Play the episode below:
---
Our Team Can Negotiate a Settlement With the Insurance Company
Car accidents happen more than we'd like to accept. Insurance companies might make it difficult to collect a fair settlement. However, you can fight for a fair financial award. If you provide evidence of your losses, our attorneys may be able to evaluate the value of your case.
It helps to have a car accident lawyer in your corner. We have handled our fair share of car accident cases and know how to deal with insurance companies. We're familiar with the loopholes they use to avoid paying compensation.
Moreover, our law firm works on a contingency-fee-basis, meaning you won't have to pay us a fee until we settle your case and you recover compensation.
Our Accident Law Firm Will Get Started on Your Case Immediately By:
Listening to your story
Answering your questions
Advising you what to do next
Investigating the accident scene and all other evidence related to your claim
Reviewing medical records, police reports, and all documents
Determining which parties are liable for your injury
Meeting with insurance adjusters
Helping you file your claim
Demanding a just settlement for all of your medical treatment and damages
---
What Compensation Am I Eligible for After a Car Accident in Fishers?
After establishing that you sustained losses, you could collect compensation. Your lawyer will inform you what damage you may be eligible to claim based on your injuries and losses.
These damages usually include:
Accrued and future medical expenses
Loss of income
Reduced quality of life
Reduced ability to work and earn a living
Suppose the accident resulted in you losing a loved one. In that case, you may be able to claim compensation for expenses such as medical bills, funeral and burial expenses, loss of support, and financial support if the deceased was the breadwinner.
While we understand that no amount of money can replace a loved one, we know that compensatory damages can go a long way in cushioning you from a financial collapse.
What's My Window to File a Car Accident Case?
When you are involved in a car accident and suffer injuries and damages, you don't have an indefinite amount of time to file. The statute of limitations specifies when an accident victim can file a matter in court.
For car accidents in Indiana, you generally have two years from the crash date to file a lawsuit under IC § 34-11-2-4. Time is critical here, and your car accident lawyer can guide you through your case.
Build Your Case With A Top Rated Accident Lawyer
If you need immediate assistance with a vehicle accident or personal injury, call our team now at 
800-333-9999
 to begin your free case review and schedule an initial consultation to get legal advice. Our law firm represents injured victims across many categories. Some popular cases our accident attorneys handle include:
Reasons for Car Accidents That Could Make You Eligible for Damages
Car accidents frequently happen, and most of them are preventable. Most of these accidents are caused by human error and negligence. Other reasons for car accidents include:
Distracted driving, especially when a driver uses a phone to make calls or text
Driving under the influence of drugs or alcohol
Hazardous weather conditions such as rain and snow could cause poor visibility or Slippery roads
Speeding
Reckless driving, such as erratically changing lanes and not using turn signals
These are some of the most common reasons accidents occur on the road. Your Fishers lawyer would help you get compensation if another driver's negligent actions caused your car accident. For instance, the driver could have been drowsy for one reason or another or drove with poor visibility.
---
Common Injuries That Could Allow You to Recover Car Accident Damages
The impact of a car accident could leave victims with injuries on virtually any part of the body. Some injuries victims suffer in car accidents include:
Spinal injuries, which could lead to paralysis
Brain injuries (including traumatic brain injuries), resulting from a hard blow or impact on the head
Broken bones and fractures, often in the limbs
Amputations and limb loss
Deep cuts and abrasions
You Could Recover Compensation If You Were Partially At-Fault for the Crash
Different states have different laws concerning liability for car accident injuries. In Indiana, which is a fault state, the driver who caused the crash must pay for the damages resulting from the accident.
If both drivers' actions led to the accident, comparative fault applies. This means they are both liable to receive compensation at the rate they were found guilty of the accident. If a victim's liability exceeds 50%, they do not receive any compensation.
---
Winning Cases for People Just Like You
We have handled many car accident cases at Isaacs & Isaacs Personal Injury Lawyers. Our lawyers will work hard to prove your losses and will fight to get the best settlement for your case.
Our in-house litigation team will analyze all the evidence collected and leave no stone unturned. We want to give our clients justice. If you require help in Spanish, we have Spanish-speaking team members, including attorneys and paralegals. Some of our case victories include:
Our car accident lawyers have won a $2.7 million settlement for a forty-three-year-old man who suffered various debilitating injuries, including fractures.
Another successful crash settlement involved a twenty-eight-year-old female who took home $1.125 million for a head-on accident that she survived with multiple fractures.
We could go on and on about our successes, but our track record speaks for us.
Our Former Clients Speak to How We Treat the People Who Come to Us for Help
You can read our client testimonials to understand how our car accident attorneys serving Fishers will work for you. These include reviews like these:
"Every person we talk[ed] to at Isaacs & Isaacs [was] super friendly and very helpful from day one until the day they won our case. I would definitely recommend them!" – Susan A.
"They are reliable and to the point, they have been with me every step of the way with my case and have been extremely helpful. Would recommend them to anyone!" – Kristy R.
"They all were very patient and understanding. They weren't pushy, which is one thing I would hate. I highly recommend [having] them on your team." – Angie H.
---
File Your Car Accident Claim With Our Legal Team Today
Contact Isaacs & Isaacs Personal Injury Lawyers for an initial, free legal consultation. We will listen to your case and give you the options available. Let us work hard to get the compensation you deserve.
To learn more about working with our Fishers lawyers, call 1-800-333-9999 for your no-cost car accident case review.