Begin Your Case With a Proven Wrongful Death Law Firm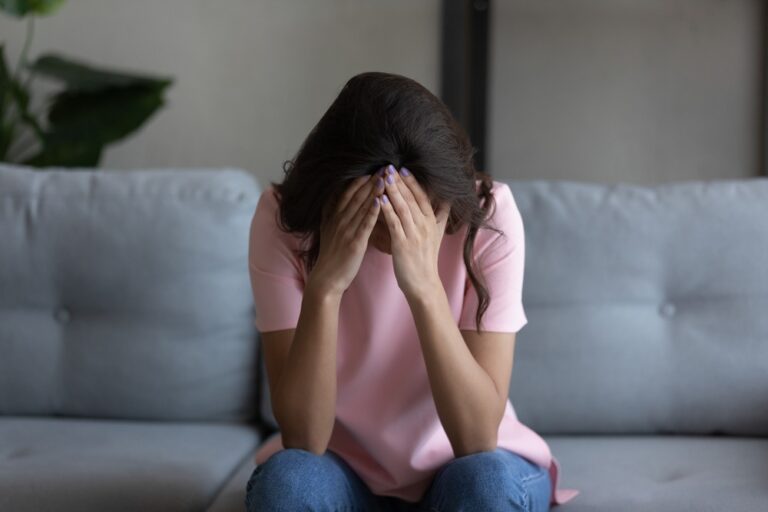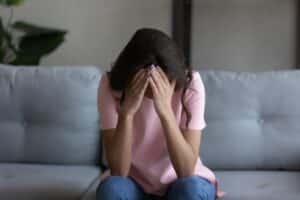 The death of a loved one is a traumatic event, especially when it occurs unexpectedly. On top of grief, your family could be left with extensive medical bills or the lost income of your loved one who passed away. Your family shouldn't have to deal with financial stress after the tragic loss of a loved one.
If the actions of someone else caused your loved one's death in Elkhart County, you could be entitled to compensation. An Elkhart wrongful death lawyer at Isaacs & Isaacs Personal Injury Lawyers will advocate for your family to recover the compensation you deserve and need to move forward.
We charge no upfront fees for our legal services and only take payment if we secure monetary compensation on your behalf. Call us at 800-333-9999 at any time to speak to one of our dedicated Elkhart wrongful death lawyers and set up a free consultation
We Represent Injured Accident Victims Across Many Categories. Some Personal Injury Cases We Handle Include:
Accidents With Trucks or Commercial Vehicles
Injuries & Wrongful Death Involving Driver Negligence (cell phone use, DUI)
Accidents With Uninsured Motorists
Whiplash Injury Accidents
Airbag Deployment Accidents
Takata Air Bag Recalls
Motorcycle Accident Injuries
Ridesharing: Lyft & Uber Accidents
Bicycle Accident Injuries
Hit and Run Accidents
Pedestrians Hit By a Vehicle
Head-On Collisions
Rear-End Collisions
Spinal Cord Injuries
"It was a pleasure to have the Isaacs & Isaacs team to help me after being hit by a truck as I was walking to the market. They went above and beyond to help with all I went through!"
---
Getting the Legal Perspective on Car Accidents – Audio Interview
Car accident lawyer Darryl Isaacs — The Hammer — sat down to address legal and safety considerations when injured from a car crash in a recent radio episode of "Ask The Hammer," the podcast exploring the legal matters that matter most. There are many elements at play when knowing what to do after a car accident. Listen to the episode directly below.
---
Understanding a Wrongful Death Lawsuit
A wrongful death lawsuit can be filed when a person passes away because of the fault of another.
Common Causes of Wrongful Death
Wrongful deaths can occur from many types of fatal accidents. Common occurrences include but are not limited to:
Car accidents
Motorcycle accidents
Tractor-trailer accidents
Pedestrian accidents
Medical malpractice
Construction accidents
Motor vehicle accidents due to a drunk driver
Regardless of how your loved one passed away, our Elkhart Wrongful Death Lawyer can hold the liable party accountable. Wrongful death accidents are typically caused by negligence. To prove negligence, you must show:
The defendant owed the plaintiff a duty of care.
The defendant breached their duty by not giving the plaintiff a standard level of care.
The breach of duty caused the plaintiff's injuries that caused them to pass away.
The plaintiff/family suffered damages.
If someone acted negligently, they should be held accountable for their actions. Our firm will do whatever it takes to hold the responsible party liable for your loved one's death.
Our Accident Law Firm Will Get Started on Your Case Immediately By:
Listening to your story
Answering your questions
Advising you what to do next
Investigating the accident scene and all other evidence related to your claim
Reviewing medical records, police reports, and all documents
Determining which parties are liable for your injury
Meeting with insurance adjusters
Helping you file your claim
Demanding a just settlement for all of your medical treatment and damages
---
Who Can Recover Damages for Wrongful Death?
To determine who can recover damages in a wrongful death case, the courts will review the familial relationships of the decedent. In most cases, wrongful death damages can be awarded to the following people:
Surviving spouses
Surviving children
Surviving parents
During your initial consultation, we discuss if you are eligible to recover compensation in a wrongful death case.
Build Your Case With A Top Rated Accident Lawyer
If you need immediate assistance with a vehicle accident or personal injury, call our team now at 
800-333-9999
 to begin your free case review and schedule an initial consultation to get legal advice. Our law firm represents injured victims across many categories. Some popular cases our accident attorneys handle include:
Damages You Could Recover in an Elkhart Wrongful Death Lawsuit
While compensation will not bring your loved one back, it can help ease the financial burden the death of your loved one has caused. In a wrongful death case, damages are intended to compensate the victim's family for the losses associated with the death of their loved one. Damages that could be recovered in a wrongful death claim include:
Medical costs: If your loved one received medical care to save their life or for comfort measures, you could be entitled to recover those losses.
Lost income: If your loved one provided income for the family, you could recover future lost wages they would have provided if they had not passed away.
Funeral and burial/cremation expenses: The unexpected cost of a funeral and burial or cremation could be included in damages.
Loss of consortium: The loss of companionship, love, and support your loved one provided.
The attorneys from our personal injury firm can fight for you to recover the maximum amount of compensation for your loss. You should not have to deal with the financial consequences associated with your loved one's death.
---
How Can a Lawyer From Our Firm Help?
At Isaacs & Isaacs Personal Injury Lawyers, our Elkhart Wrongful Death Lawyer has over 400 years of combined experience and knows how to get you the settlement you deserve. We have successfully recovered $2 billion for past clients by using negotiating techniques with insurance companies and opposing attorneys. If you choose our firm to represent you in a wrongful death case, we can:
Gather evidence related to the accident by contacting witnesses and reading any police or accident reports associated with the incident.
Review and calculate your damages to determine the value of compensation we can seek.
Determine who is liable for your loved one's death. After determining liability, we can develop a case strategy to prove their actions were the cause of your loved one's death.
Negotiate a fair settlement agreement with the opposing side. If a settlement cannot be reached, our in-house litigation team will prepare to take your case to a trial in front of a jury.
At our firm, we can handle all communications associated with the accident so you can focus on healing from the loss of your loved one. Without an Elkhart Wrongful Death Lawyer, the insurance company or opposing attorneys could try to offer a low settlement. Our firm will provide guidance on an acceptable settlement agreement for the circumstances of your case.
How Much Do Our Attorneys Cost?
The legal team at Isaacs & Isaacs Personal Injury Lawyers understands after the loss of a loved one you could be dealing with financial stress. That is why we do not charge any upfront fees or costs for our legal services. When you work with our firm, you can expect the following:
Free consultations: We offer free case reviews to all potential clients. During the case review, we can listen to what happened and explain what your legal options are.
Contingency fees: We work on a contingency fee basis. You do not have to pay for our legal services unless we are successful with your case.
Hiring a legal advocate soon after the death of your loved one could be helpful to your case. Once you hire our firm, we will begin working on your case immediately and developing a solid case strategy. IC § 34-23-1-1 states you have two years from the date of the accident to file a wrongful death lawsuit in the state of Indiana. Our firm can make sure you don't miss any deadlines regarding your case.
---
Contact Isaacs & Isaacs Personal Injury Lawyers Today
The Elkhart wrongful death lawyers at Isaacs & Isaacs Personal Injury Lawyers have handled many wrongful death cases and know how to build a strong case. We know the laws related to wrongful death cases and know of any legal barriers that may arise. We can navigate legal matters while you grieve the loss of your loved one.
Contact us today for a free consultation. A member of our legal team is available 24/7 to take your call. We will listen to your story and give legal advice on what to do next. Don't go through this loss alone; we can be by your side. Our hearts go out to the families of those who have passed away from wrongful death. We will tirelessly fight for the justice and compensation you deserve.
To learn more about working with our Elkhart lawyers, call 1-800-333-9999 for your no-cost wrongful death case review.