Indiana Dump Truck Accident Lawyer
Last updated Monday, June 26th, 2023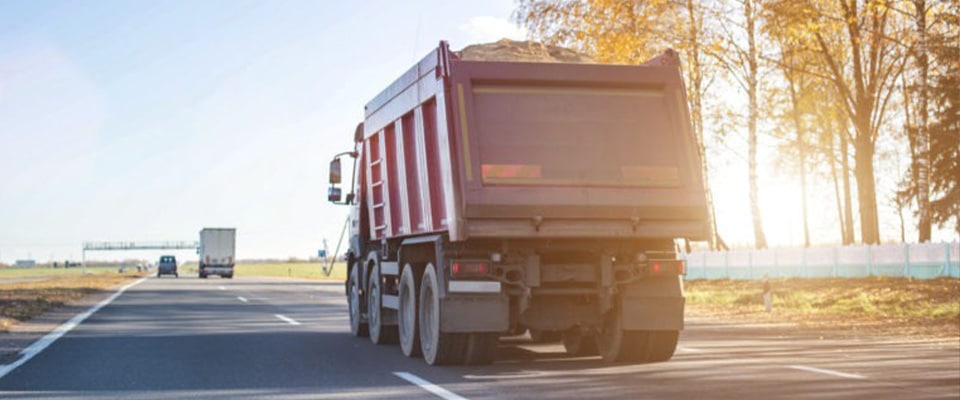 While dump trucks provide an important service, the negligence of some drivers and employers can cause severe injuries that can be permanent. These injuries can be extremely expensive to treat and can even lead to the death of a loved one in some cases. You may recover compensation if you or your loved one sustained injuries after a dump truck accident. Our Indiana dump truck accident lawyer can assist you in getting compensation. We can gather evidence and compile your case while you focus on recovery.
How a Dump Truck Accident Lawyer in Indiana Can Help
Our truck accident attorneys have a combined legal experience of over 400 years. We can use our experience handling similar cases to help you obtain compensation. Some of the ways we can help with your case include:
Investigating and Collecting Evidence
One of the important steps our lawyers can take is to investigate your accident. The investigation process assists in proving your injuries and establishing liability.
We can gather evidence, such as:
Eyewitness information
Pictures of your injuries
Photos and videos of the scene of the accident
The driver's history
The dump truck's maintenance records
Medical records
The official police report
Accident reconstruction data
Collecting evidence can strengthen your case and help you obtain fair compensation for your injuries.
Handling Legal Paperwork
You may not be familiar with the paperwork involved in insurance claims and personal injury cases. Our team can compile evidence and file your paperwork promptly on your behalf.
Negotiating a Settlement
An insurance adjuster might try to find ways to deny you deserved compensation or provide a lowball offer for your claim. We can use evidence to corroborate your injuries, prove liability, and fight for fair compensation.
Recoverable Damages in an Indiana Dump Truck Accident Case
Dump truck accidents can result in a range of damages. The severity of your damages and the cost associated with them will determine how much compensation you can recover. However, our Indiana dump truck accident attorneys can help you in seeking various damages, including:
Lost and reduced income and benefits
Property damages
Cost of medical equipment, such as wheelchairs
Cost of in-home modifications, such as wheelchair ramps
Current and future medical costs
Cost of physical and psychological therapy
Pain and suffering
Reduced quality of life
Scars and disfigurement
Emotional anguish
Wrongful Death Damages
The impact of the collision from a dump truck can lead to the death of a loved one in some cases. When this happens, you can recover compensation for your loved one's death by filing a wrongful death lawsuit, including:
The deceased's lost income
Loss of companionship and guidance
Burial and funeral expenses
The deceased's medical bills
The Statute of Limitations in an Indiana Truck Accident Case
All personal injury cases have a statute of limitations that dictates the timeline you have to file your case. According to the Indiana statute of limitations, as dictated by the code IC §34-11-2-4, you generally have two years from the date of the truck accident to file your lawsuit.
The precise timeline for your case may vary, depending on the details of the incident. Our team can ensure your legal documents are filed before the statute of limitations expires to prevent the dismissal of your case.
The Cost of Hiring Our Indiana Dump Truck Accident Attorneys
We work on a contingency fee arrangement with our clients at Isaacs & Isaacs Personal Injury Lawyers. This means you will not pay any upfront fees or costs when you work with our team.
The contingency fee arrangement can assist you in avoiding several out-of-pocket expenses. You will only pay attorney fees when we win or settle your case.
Causes of Indiana Dump Truck Accidents
Dump truck accidents can occur for a variety of reasons, including negligence by the driver, employer, or manufacturer. Some of the common reasons that can contribute to dump truck accidents include:
Driver Negligence
Dump truck drivers can be negligent in a variety of ways, including driving under the influence of drugs or alcohol. These substances can impair cognitive functions, resulting in an accident. Driver negligence can also include:
Fatigued driving
Speeding, or driving too fast for road conditions and construction zones
Tailgating
Distracted driving, such as eating and drinking
Failure to adhere to road signs and lights
Failure to yield the right of way
Moreover, the driver's employer can be vicariously liable if the accident was caused by driver negligence.
Employer Negligence
Employer negligence includes:
Unsatisfactory hiring practices, such as hiring unlicensed drivers
Insufficient driver training
Inadequate drug and alcohol screening
Improperly-maintained trucks
Unsafe loading and unloading practices
Manufacturer Negligence:
The dump truck manufacturer can be liable if an accident occurs due to inoperative parts, such as:
Malfunctioning brakes
Faulty steering systems
Defective dumping mechanisms