How a Truck Driver Shortage May Affect Road Safety?
Last updated Monday, July 3rd, 2023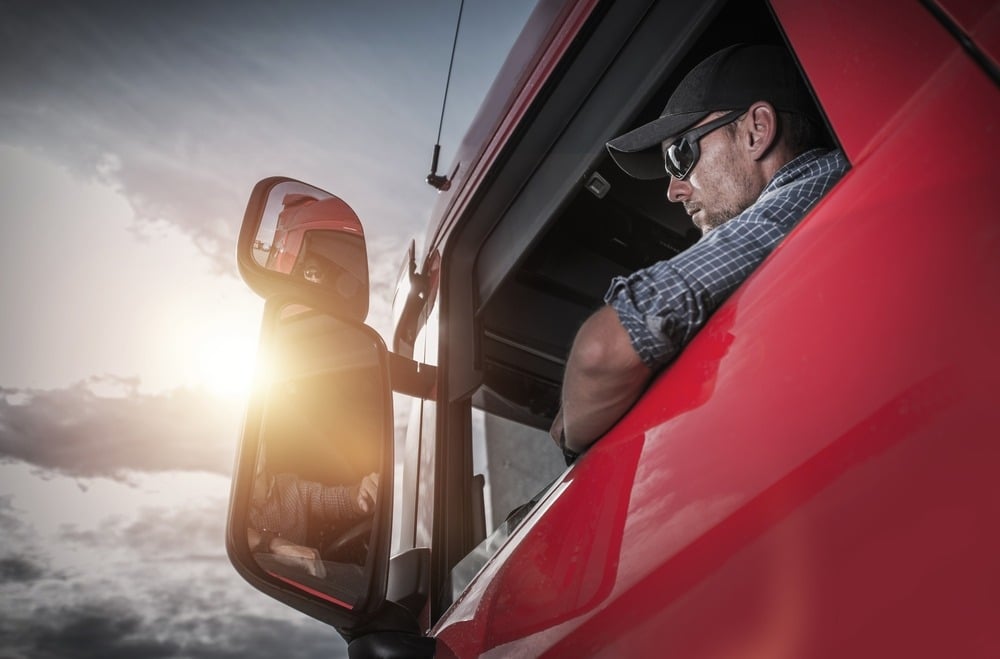 According to the most recent information from the American Trucking Associations (ATA), in 2018, the trucking industry was short 60,800 drivers, with that number expected to swell to 160,000 by 2028. This truck driver shortage puts pressure on drivers to drive fast, perform more deliveries, and work longer shifts. 
Unfortunately, each of these things can increase the risk of serious collisions, putting all road users at risk of serious harm. Yet, injured claimants still have options; if you suffer harm in a collision, you can seek compensation from the trucker and their employer. 
What Is Causing the Truck Driver Shortage?
The trucking industry is one of the toughest workforces. Not only does it require truckers to drive long hours, but due to the sedentary nature of the job, truckers are prone to weight gain, muscle atrophy, and other health conditions. 
Some causes of the truck driver shortage include: 
An aging workforce.

Truckers are quickly aging out of the workforce. The ATA notes that out of the 3.5 million employed truckers, the average age is 55 years old. Soon, those people will retire, leaving huge gaps in the trucking industry. 

A recovering economy is resulting in more shipments.

The pandemic caused eCommerce to skyrocket. This means more people are ordering goods online, but there aren't enough drivers to complete these deliveries and keep up with demand. 

Tighter regulations for truck drivers.

The rules and regulations that govern the trucking industry have changed substantially over the years due to safety concerns.

The Federal Motor Carrier Safety Administration (FMCSA)

recently implemented new federal guidelines to reduce accidents by limiting the number of hours a driver can spend on the road.

Higher turnover rates.

Many truckers are leaving the industry in search of better pay, safer conditions, and more benefits. Then, when these truckers leave the industry, there's no one to replace them. 
The Truck Driver Shortage Could Cause More Collisions
With more fatigued and overworked truckers on the road, everyone is at risk of being involved in a serious collision. The FMCSA reports that these factors cause truck accidents: 
Distracted Driving
During an 11-hour shift, truckers may engage in many behaviors to entertain themselves. For instance, they may use a dispatch device to chat with other truckers. They may engage in other forms of distracted driving, such as scrolling through social media or making phone calls.
Even if a trucker takes their eyes off the road for a second, they could increase the risk of causing a serious collision.
Fatigued Driving
When you make your living driving a big rig, you spend long hours on the road, often away from home for days at a time. You're responsible for keeping the freight moving and staying on schedule, which means working long hours and getting little rest. 
It's no wonder many truck accidents stem from fatigue, which can present the same effects as drunk driving. 
Long Working Hours
The longer a trucker's on the road, the more at risk they are for fatigue, distracted driving, and other acts of negligence. This can increase the risk of collisions. 
Inexperienced Truckers
The government has recently made some changes to who can hold a commercial driver's license. Some 18-year-olds can now become truckers, but they can only operate within their home state. Once they reach 21, however, they can drive in and out of the state. 
This has led to many inexperienced drivers entering the workforce. Think about it: if someone got their driver's license at 16, and they become a truck driver at 18, they only have two years of driving experience. This inexperience could work against both them and other road users. 
Irresponsible Trucking Companies
Trucking companies are under pressure to make fast, efficient shipments. This may lead some companies to forgo maintenance checks, implement unreasonable delivery schedules, and hire inexperienced drivers. 
All of these reasons have led to increased crashes involving large commercial trucks, such as 18-wheelers and semis, impacting both drivers and passengers in private automobiles.
What Happens if the Trucker Shortage Causes an Accident? 
If you or a loved one suffer harm in a collision with a truck, you have legal options. You could pursue an insurance claim against the liable party, which could include the trucker or the company that hired them. 
Alternatively, if a claim doesn't work out, you can file a lawsuit in civil court against the negligent party. While this may seem intimidating, you can partner with a truck accident lawyer. They can manage every aspect of the financial recovery process, from negotiating a settlement to proving negligence. 
Let Our Truck Accident Attorneys Provide Legal Guidance
The current truck driver shortage has adversely affected road safety. After suffering injuries from a trucking crash, contact Isaacs & Isaacs Personal Injury Lawyers. 
Our attorneys have over 400 years of combined legal experience handling such matters. Call us today to begin your free case review.