Compensatory Damages
Last updated Wednesday, June 28th, 2023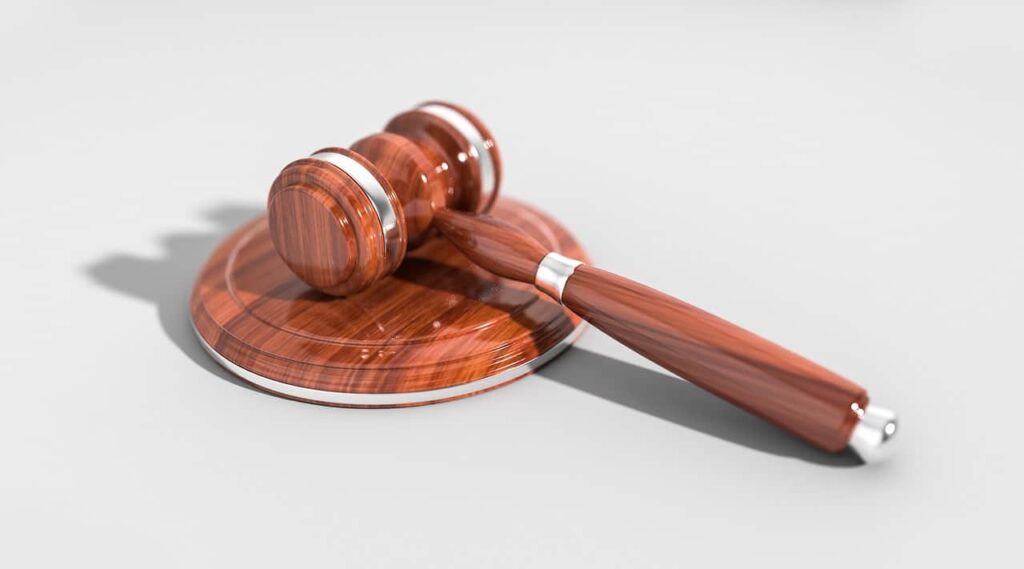 GET HELP WINNING DAMAGES NOW
Request a Free Phone Consultation or Learn More
OR
Free Phone Consultation: 800-333-9999
Many victims of accidents involving commercial trucks are so badly injured that nothing will ever be the same. Truck accidents require an experienced attorney who knows the law. We win or settle 99% of cases. Contact us now and let's begin your compensatory damages claim.
Compensatory Damages Definition Explained
Serious truck accident injuries can include permanent disability, pain for the rest of your life, never walking again, not being able to work at your former occupation, and sometimes even paralysis. Too many people die in trucking accidents, and if you have lost a family member no amount of money can compensate you for the emptiness and grief you are experiencing.
When you have suffered harm and losses as a result of somebody's negligence or wrongful act, civil law entitles you to seek compensation for those harms and truck accident injuries. These are called damages, and compensatory damages include actual damages, such as medical bills and lost wages, as well as the harm you suffer such as emotional distress and physical pain and suffering. The legal theory is to make you whole again.
What Are Compensatory Damages? Examples
The harms and losses that you can receive as just and fair compensation include:
Past and future medical bills;
Lost wages and income;
Income you can lose in the future because of your truck accident injuries;
Property damage;
Physical and emotional pain and suffering (past and in the future);
Emotional distress;
Loss of enjoyment of life (hedonic damages is the term the courts use);
Loss of consortium, companionship, and help of your family member
What Are Punitive Damages?
In addition to compensatory damages for your harms and losses, a jury may award punitive damages to basically punish the trucker or his company for gross or wanton conduct. The conduct must be very serious and amount to misconduct. As you can see, the focus on punitive damages is how bad was the behavior of the truck driver or his company. Punitive damages focus on the other side; compensatory damages focus on you and your harms and your losses.
Punitive Damages Definition
Punitive damages are awarded by juries to punish wrongdoers and discourage others from doing the same thing. Because punitive damages are meant to punish, the monetary award can be very large (several million dollars). Punitive damages are rarely awarded because in most cases negligence arises from carelessness, not from doing something with an intent to harm another or a very callous disregard for the safety of others.
Although obtaining punitive damages is typically more difficult, they are often obtained in trucking cases. Large and heavy trucks can cause more harm than a car, and trucking companies are heavily regulated to ensure your safety. Any conduct that puts money over safety is very serious and has a direct impact on public safety. A trucker's failure to follow the basic rules of the road can result in devastating consequences so that the public's perceptions and expectations are higher.
Sometimes punitive damages are awarded for gross negligence. Gross negligence means to do something that is so reckless that a reasonable person would know that injury to another person would be a likely result. In the case of a trucking accident, it could be failing to replace a threadbare tire and a blowout results in a serious accident with other vehicles on the interstate or a truck driver violating federal regulations by not taking the required rest breaks or overloading their truck.
Other times punitive damages may be awarded for intentionally causing harm. For instance, if a trucker becomes enraged at another driver and begins driving aggressively, chasing the other driver, weaving in and out of traffic, tailgating, and speeding, an accident results. That driver's criminal behavior could be considered when a jury determines how much money should be awarded to a victim.
The trucker's employer may be held liable for gross negligence if the company knew or should have known that the driver had a record of aggressive or lawless behavior, maybe a past conviction for assault and battery, or a bad driving record. And the company may be held liable under the doctrine of respondeat superior, for their employee's misconduct. Vicarious liability (sometimes referred to as respondent Superior, which is Latin for "let the master answer") means that an employer is responsible for the actions of its employee while that employee is on the job.
Proving Your Compensatory Damages Case
Although the standard of proof in a civil case is only a preponderance of the evidence or basically 51%, juries are not quick to rule in favor of a plaintiff. Jurors want to be fair, and with television shows like "CSI", they seem to want and expect more proof, especially more scientific evidence. Since jurors may expect more and want to be reasonably certain that the defendant is actually responsible for your injury before awarding your damages, then you have a stronger case and present convincing evidence. This may not be easy to do.
In most cases, you must not only know the law but also have the financial resources to investigate a trucking accident and prove what happened in court. In order to produce evidence to convince a jury, you should hire accident scene investigators who have experience with accidents involving big commercial trucks. You will need to hire the investigators as soon as possible before evidence at the accident scene and in the truck disappears or is altered. You must also:
Subpoena witnesses to testify under oath at a deposition;
Serve defendants with questions to be answered under oath and in writing;
Demand production of company records, including electronic "black box" which shows the speed and braking data at the time of the collision, as well as the electronic recording of load weight and driving times;
These and many other actions need to be checked so that you have the entire story of what really happened and which could be expensive and time-consuming.
If you think their insurance company will want to offer you a fair settlement amount, you are mistaken. In accidents involving big commercial vehicles, damages can run into millions of dollars. Insurance companies generally do all they can to place the blame, or at least part of the blame, on the person filing the claim, in order to pay out as little money as they can.
Their insurance company will send a team of seasoned accident scene investigators out to the accident site as soon as they are notified about the accident. This will be done quickly and seems more like a "SWAT" team to close the case quickly and in their favor.
Insurance investigators may try to gain your trust at the accident scene, if you are alive and conscious, in order to get information from you. They may even offer help to the investigators and point them in a direction that helps their insured truck driver but do little to help you. They may sit back and allow the police investigators to make mistakes or fail to process or preserve evidence that might help your case since they owe no duty to you. Their goal is to help their insured and pay as little as possible.
Their insurance company may offer you a quick settlement before all the facts are in the extent of their driver's conduct known. This "quick" settlement will probably be lower than the amount that you need in order to fully cover your harms and losses. It may be so quick and enticing, you may not even know the full extent of your injuries. In the insurance company's damage calculation, they will estimate how low of an offer you are likely to accept, regardless of what damages you've suffered.
If you want to receive fair and just compensation for the accident damage you have suffered and may continue to suffer, including economic and non-economic damages, you must hire an experienced trucking accident law firm to protect you and equalize the battle between you and their insurance company.
Call Isaacs & Isaacs Trucking Accident Lawyers Without Delay
Isaacs & Isaacs trucking accident law firm has been helping victims recover fair and just compensatory damages or jury awards they deserve for decades. As soon as you contact us, we can send a skilled investigation team out to the scene of your horrific truck accident to gather evidence before it disappears.
We will interview witnesses and company employees or former employees, obtain electronic records including the black box recording on the truck, and evaluate all the facts to determine who is/are liable. In some cases, their liability insurance may not be enough to make you whole and cover all of your harms and laws so your underinsured motorist benefits will need to be protected. Even worse, the trucking company may have allowed its insurance to lapse so that you are left with no option but to make a claim for your uninsured motorist benefits and damages. Our injury and accident lawyers can locate all sources of insurance coverage to pay for your losses and find any other persons or companies who can be held liable for your damages. If necessary we will file a lawsuit to demand the trucking company and other parties produce their records.
In most cases, an insurance company and other liable parties do not want to undergo the expensive and lengthy process of a jury trial. Depending on the strength of the evidence you have against them, they will offer you a settlement that is fair and just in order to avoid trial. The stronger your evidence, the more money you are likely to receive.
Isaacs & Isaacs Will Fight for You
Darryl Isaacs, the founding attorney of Isaacs & Isaacs, is known as "The Hammer" because he aggressively pursues justice for his injured clients. He is not afraid to take on big companies, and the legal professionals at Isaacs & Isaacs are hired based on their skill, commitment, and track record of winning cases and demanding fair and just settlements for their clients who have been injured because of somebody's negligence or wrongful act.
At Isaacs & Isaacs we feel that people who harm others should be held responsible. If we as a community fail to hold negligent truck drivers responsible for their actions, nobody will be safe on the roads, including our own families. We see the bigger picture and this is why we are passionate in advocating for justice.
Because trucking accidents happen at all hours, we are on call day and night. We understand the importance of rapid response. Some of our attorneys have worked in insurance defense, and we are aware of the tactics the insurance company will employ to delay, deny or reduce your claim.
We know that you have likely suffered economic damage. We will represent you on a contingency fee basis. You don't have to pay us anything to enlist our help until we get you the money you deserve.
Call us now at 800-333-9999 or fill out the online form to receive your free consultation and compensatory damages case evaluation from one of our dedicated attorneys.