Collecting Crash Evidence
Last updated Monday, August 14th, 2023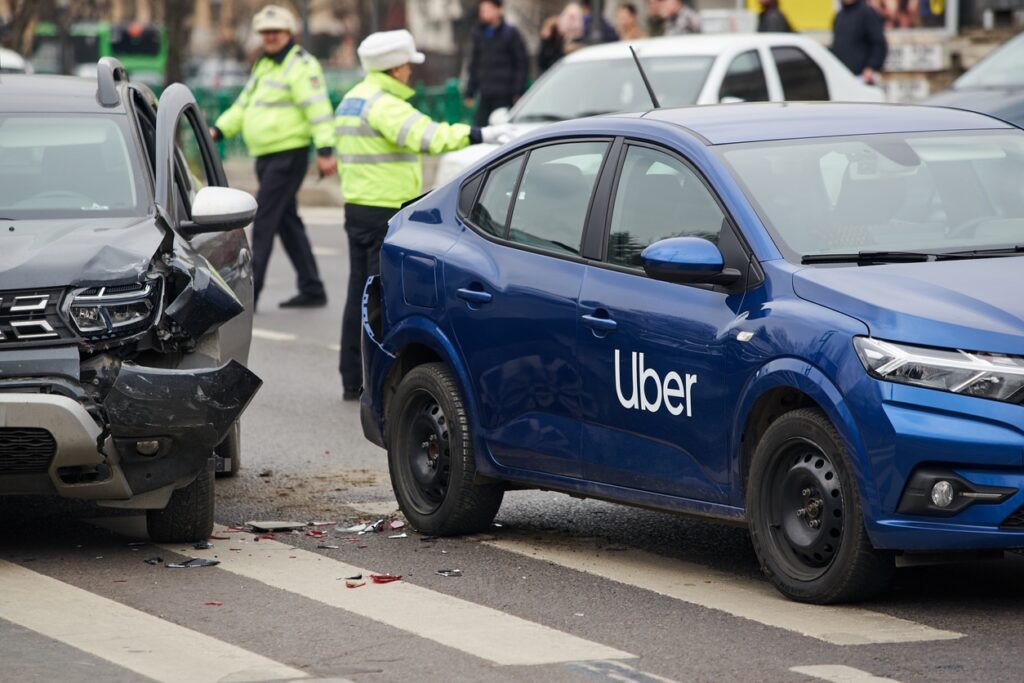 Collect the Evidence You Will Need at the Scene of the Wreck
Gathering crash evidence at the scene of a car crash is easier than ever before because most people have cameras on their phones. Some smartphones also take video and record sound.
The old saying that a picture is worth a thousand words is especially true when you want to document what happened after a car accident. Even if you have a camera on your phone, it's a good idea to keep a disposable camera in your car in case of an emergency.
Accident photos you should try to get include:
Car damage,
Skid marks pictures, and
Pictures of the accident scene.
Car accident scene photos are crucial to help you remember what happened, and also as proof of evidence to file your claim. You could even record witness statements and contact information, take a picture of the other driver's proof of car insurance, and allow the driver to take a picture of your insurance document. If your insurance company requires you to file a vehicle damage report the pictures will be most helpful.
If you are hurt or cannot take pictures you could have somebody else do it for you. Be sure you tell them exactly what crash scene photos you will need, and try to check to make sure they got clear pictures. Review our Car Accident Checklist, or if you do not have a phone or camera at your disposal, you can print out our helpful Car Accident Checklist to put in your glove box.
If you can, try to get the other driver's:
Name
Driver's license number
Insurance Information (Carrier; policy number; agent's name/phone number).
Try to get the names and contact information of passengers in the other vehicle(s) involved.
If you can, get witnesses':
Names,
Contact information, and
License plate numbers.
If police are at the scene, ask them to file an accident report and get the officers' names and badge numbers.
---
Car Accident Investigation
When a car accident is complicated the insurance adjuster(s) may conduct an investigation to ascertain who is responsible, and how much a claim is worth. The adjuster may contact witnesses, take accident scene pictures, and pictures of car damage, and request you to sign a release of your medical records. The insurance company could hire an accident investigator or the insurance adjuster may have vehicle accident investigation training.
The insurance company will almost certainly request a copy of the police report. Insurance pictures could include pictures of skid marks and other evidence that changes with time and weather. They might do accident reconstruction to ascertain what happened, especially if somebody was seriously hurt or killed. If it was an intersection accident, they may try to get a red light camera video, if the red light camera records video.
When they offer you a settlement amount, they will ask you to sign an auto accident release of liability form. Once you sign this form, the insurance company is not liable for any further damages.
Review The Accident Checklist
Our car accident checklist can live in the glovebox of your vehicle and be printed and passed along to your loved ones. Always be prepared for the unexpected. Click the image below to access the checklist
---
What Are You Entitled To in a Car Accident?
For a minor car crash, you may be entitled to car damages. With these kinds of wrecks, drivers often choose to exchange contact and insurance information, and not call the police.
With a serious car accident where people are hurt or killed or where there is major property damage, things get complicated.
If you are injured, you shouldn't:
file a claim,
talk to an insurance adjuster, or
sign any papers
until you have talked to an auto accident personal injury lawyer.
Accidents where somebody is severely injured or killed are the worst of all the car accident types and they're common. The financial consequences of these calamities affect everybody involved, no matter who is responsible. Frequently more than one party is at least partly responsible, either because they had the last clear chance to avoid the wreck, or because both drivers were breaking the law.
If you were badly injured, chances are that you will not be able to gather any evidence or information at the scene of the accident. If you escaped injury you may be in shock, or busy trying to assist the others involved.
As soon as you can, you need to contact a Car Accident Law Firm for help. Especially if there's a lot of money at stake, you need an experienced team of car accident lawyers and other legal professionals in your corner.
Your Isaacs & Isaacs Car Injury Legal Team Will:
Send out trained accident scene investigators;
Review all medical records;
Review police reports;
Draft/ send spoliation of evidence letters to other parties, if necessary;
Take accident scene pictures and pictures of intersections;
Find out if any businesses or individuals have video of the accident.
Review traffic camera recordings if available;
Coach you in how to describe your car accident, if necessary;
Do accident reconstruction, if necessary;
Subpoena witnesses, if necessary;
Demand copies of all documents and all other evidence.
Remember, do not sign any documents or speak to anybody from the insurance company until you have talked to a skilled Isaacs & Isaacs car injury lawyer. We are here 24/7 to assist you in your crisis. You don't have to face this alone. Call 800-333-9999 for help. We are here for you now.
---