COVID-19 and Car Accident Injury Lawsuits
Last updated Wednesday, August 30th, 2023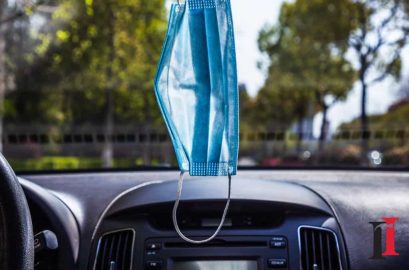 Important steps to take after a car accident during Covid-19 include:
Remain at the crash scene until police arrive
Seek immediate medical attention when injured
Schedule, attend and document all healthcare provider visits
Get your legal case reviewed by an attorney
Review current court closings and coronavirus protocols for your state
---
If you've been injured in a car accident during the coronavirus crisis, certain actions should not be delayed or ignored. COVID-19 has no doubt upended personal and professional life. Emergency rooms, medical facilities, law offices and the courts — all relevant to car crash injury cases — have made adjustments to remain in operation with safety as a top priority. The car accident law firm of Isaacs and Isaacs addresses actions to take after an auto accident during this challenging time. Protect yourself physically and legally by following through on these essential steps.
Remain at the Accident Scene Following a Crash
If possible, leave your vehicle in the place where it came to rest. Leaving the scene of an accident could be confused with a hit-and-run, especially when injuries exist, so be sure to stay put until authorities arrive.
When at the scene of the accident, if possible, complete these steps after a car accident:
Take photos & videos of vehicle damage, location, road damage and skid marks
Exchange information with other drivers – drivers' license, insurance info, vehicle info
Where possible, follow the current recommendations from the Centers for Disease Control and Prevention (CDC) when interacting with all other parties outside your vehicle in order to prevent possible transmission of coronavirus.
Emergency Room & Other Medical Appointments
After an accident with injuries, 911 should be called. This will typically dispatch both paramedics and the police to come to the scene. If you or others are significantly injured, even during this challenging time for hospitals, you must attend to your physical safety. These are deemed essential services.
Schedule, Attend & Document All Appointments
Whether or not you've opted to get medical help immediately after a car accident, it's important to be in contact with a doctor as soon as possible after a crash, really within 24 hours if possible. You likely will not know the full nature and extent of your injuries until you've initiated medical treatment.
Some essential actions to take for your immediate and ongoing medical care include:
Schedule appointments with doctors, primary care physicians, physical therapists, chiropractors and other needed medical providers immediately;
Opt for telehealth video conference appointments if needed during this time;
Document every attempt made to schedule appointments including online bookings, phone calls and video chats via Skype, Zoom and similar software;
Follow all medical instructions from your doctor.
Even with extended wait times to see a doctor or other medical practitioners, delaying medical treatment could hurt the legal merits of your personal injury case. Insurance companies and their lawyers will undoubtedly look to your track record of medical treatment. If gaps exist or it's clear that steps were skipped, they may argue that your injuries are not significant enough to merit a lawsuit demanding justice and compensation for medical bills, lost wages, pain and suffering and other damages you may be entitled to collect.
Get a Case Review By a Car Accident Attorney
There is no current interruption in reviewing your important case with our law firm. At Isaacs and Isaacs, our team is ready to take your call 24/7 and begin a free evaluation of your car accident injury claim. Although certain extensions to filing a civil claim may be granted, many courts have shifted to allow electronic filing and use of drop off boxes. Bottom line, you do not want to miss the deadline — known as the statute of limitations — for filing an injury claim.
When Will My Injury Case Go to Court?
All civil cases have been affected by the COVID-19 pandemic. Timelines are being updated for a return to in-person cases on a regular basis.
KENTUCKY
The Kentucky Supreme Court issued an "closing all state court judicial facilities to in-person services from April 1-May 31." There are exceptions for emergency, in-person hearings and other circumstances. And keep in mind that certain cases are moving forward with online virtual conferencing technology during this time.
[red_box]"In light of the continuing national efforts to suppress the spread of the COVID-19 virus, including the emergency declarations in the State of Ohio, in-person oral arguments have been canceled for the weeks of April 27 and May 4, 2020. Counsel have been informed and the court will reschedule some arguments to be heard remotely." – Deborah S. Hunt, Clerk United States Court Of Appeals For The Sixth Circuit [/red_box]
For the latest court details, visit:
INDIANA
The Indiana Supreme Court issued an order noting that "courts across the state are operating on an emergency basis until at least May 17, 2020." Many court dates are being rescheduled.
For the latest court details, visit:
OHIO
State courts in Ohio have opened as of March 17, 2020 and are following the recommendations of the CDC. Several localities are operating with delays and suspensions to trials.
For the latest court details, visit:
Ohio Supreme Court Covid-19 Resources
---
If you are ready to begin a free evaluation of your car accident injury claim, or have other important questions about how your case will proceed during the COVID-19 pandemic, we encourage you to call our offices 24/7 at 800-333-9999, contact us online, or initiate the web chat on this page.
Isaacs and Isaacs, Main Office
1601 Business Center Ct
Louisville, KY 40299