John Jones
Attorney at Law
Primary Practice Areas:
Education:
University of Louisville - Louis D. Brandeis School of Law
Bar Admissions:
Kentucky, Indiana
Memberships:
Kentucky Bar Association
Kentucky Justice Association
Indiana State Bar Association
American Association for Justice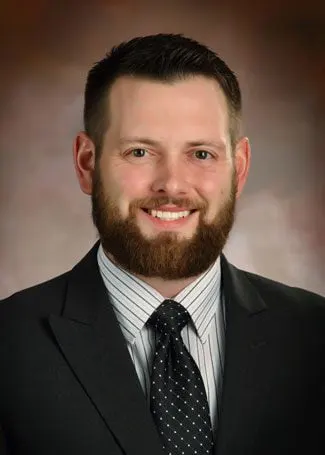 John M. Jones holds a B.S. in Business Administration from Indiana State University, and a J.D. from the University of Louisville Brandeis School of Law. Subsequent to his graduation from law school, his practice has been solely devoted to helping people who have been injured due to the negligence others. His practice areas include motor vehicle accidents, trucking accidents, wrongful death, dog bites, slip and falls, nursing home abuse, and medical negligence.
John is licensed to practice law in Indiana, Kentucky, and the U.S. District Federal Court, Northern and Southern Division of Indiana. He is a member of the Kentucky Justice Association, the American Association for Justice, the Indiana State Bar Association, and the Kentucky Bar Association.
In his spare time, John enjoys spending time with his family, hunting, fishing, camping, and playing competitive paintball.
---
🗂
What types of case do you typically handle?
Normally these types of cases:
---
📝
What is one thing that you want clients to know about you?
That, growing up in a lower-middle class family, I can understand the struggles and stress of living paycheck to paycheck and how an accident can completely turn their life upside down. I can empathize with them and will do everything that I can to make sure that they are compensated for their losses.
---
💼
Can you discuss one case that you have handled at I & I that really stands out to you?
There was a case with a young woman that was struck by a hit and run driver. The driver was eventually apprehended by police and was driving under the influence.
My client was an outstanding student and member of the community, but ended up spending several months in recovery for her injuries. Thankfully, she was able to make a full recovery and we obtained a substantial settlement that should help her be able to complete her college education.
---
🏛
What law school did you go to?
The Louis D. Brandeis School of Law – University of Louisville.
---
🌎
What state(s) are you licensed to practice law?
Both the State of Kentucky and Indiana.
---
🗓
What year did you receive your licence to practice law?
Recent Review: ⭐⭐⭐⭐
Very responsive and professional demeanor from both John and Kiri. Never conserved about what was happening. Kiri has an especially sweet voice. A real joy to talk to. John did an excellent job of negotiating. Thanks for the great job ???
From: William H.