Begin Your Case With a Proven Motorcycle Accident Law Firm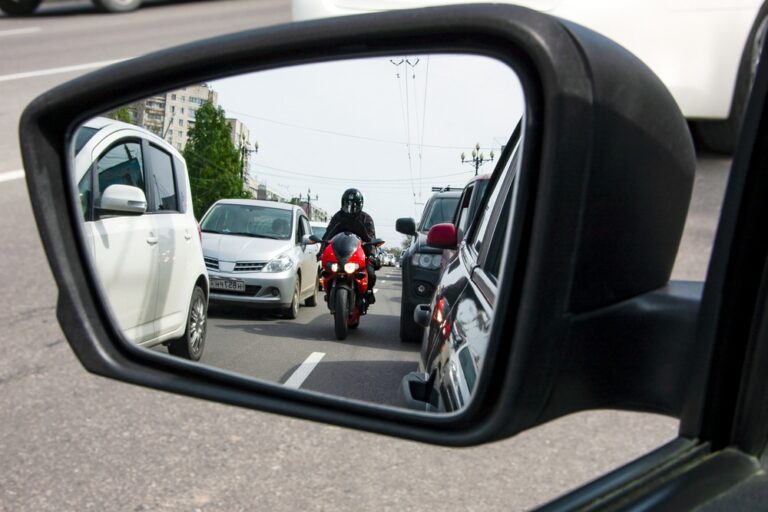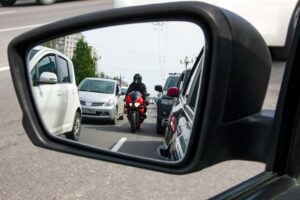 A Lafayette motorcycle accident lawyer can help you recover damages if you have lost a family member in a motorcycle crash. Motorcyclists face a higher risk of suffering injuries when involved in an accident.
The cost of receiving treatment in a motorcycle accident should get paid by the liable party. A motorcyclist faces numerous challenges in getting compensated because other motorists assume that you were reckless or at fault.
We charge no upfront fees for our legal services and only take payment if we secure monetary compensation on your behalf. Call us at 800-333-9999 at any time to speak to one of our dedicated Lafayette car accident lawyers and set up a free consultation.
We Represent Injured Accident Victims Across Many Categories. Some Personal Injury Cases We Handle Include:
Accidents With Trucks or Commercial Vehicles
Injuries & Wrongful Death Involving Driver Negligence (cell phone use, DUI)
Accidents With Uninsured Motorists
Whiplash Injury Accidents
Airbag Deployment Accidents
Takata Air Bag Recalls
Motorcycle Accident Injuries
Ridesharing: Lyft & Uber Accidents
Bicycle Accident Injuries
Hit and Run Accidents
Pedestrians Hit By a Vehicle
Head-On Collisions
Rear-End Collisions
Spinal Cord Injuries
Sometimes an auto accident injury is not evident until much later. Even if you haven't suffered a catastrophic injury you still may need medical treatment. You should seek medical care immediately, even if you don't think you are badly hurt. Some severe injuries may not be immediately apparent. This is the best way to physically and legally protect yourself and your loved ones.
"It was a pleasure to have the Isaacs & Isaacs team to help me after being hit by a truck as I was walking to the market. They went above and beyond to help with all I went through!"
---
Getting the Legal Perspective on Motorcycle Accidents – Audio Interview
In this podcast episode of Ask The Hammer, Darryl Isaacs and three other attorneys from Isaacs & Isaacs Personal Injury Lawyers (all bikers) review how motorcycle accident lawsuits work in this podcast episode. Listen below.
---
Injuries Sustained in a Motorcycle Accident
You are more likely to suffer catastrophic injuries in a motorcycle accident than in a car accident. Motorcycles are smaller in size, making it relatively easy for other motorists to collide with them.
Injuries sustained in a motorcycle accident may be:
Head and neck injuries
Burns
Broken ribs and bones
Damage to internal organs and internal bleeding
Back injuries
Damage to the spinal cord injuries leading to temporary or permanent paralysis
Your life may never be the same again if you sustain any of the above injuries in a motorcycle accident. Getting compensated by the liable party can help cater to the cost of treating your injuries.
It is important to seek medical attention immediately after a motorcycle accident. The hospital records you obtain can help prove that the accident did cause bodily injury. The records can also detail the total cost of receiving treatment.
A motorcycle accident lawyer can bring in experts who can calculate the future costs of receiving treatment if your injuries are long-term. It would help if you informed your insurance provider of the accident because you may later need to file for underinsured motorist coverage. The policy comes into effect when the amount received from the liable party is not enough.
Our Accident Law Firm Will Get Started on Your Case Immediately By:
Listening to your story
Answering your questions
Advising you what to do next
Investigating the accident scene and all other evidence related to your claim
Reviewing medical records, police reports, and all documents
Determining which parties are liable for your injury
Meeting with insurance adjusters
Helping you file your claim
Demanding a just settlement for all of your medical treatment and damages
---
At-Fault Parties in a Motorcycle Accident
A motorcycle accident can have multiple at-fault parties. The critical thing to remember is that you can still get compensated if you are partly at fault for the injuries sustained in Lafayette.
The at-fault party in a motorcycle accident is mainly motorists operating different vehicles. A state agency may be at fault for the accident if they do not adequately maintain the road. The motorcycle or repair shop manufacturer may be liable if a defective part causes the accident.
You can file a personal injury claim against multiple at-fault parties after a motorcycle accident. But you need sufficient evidence to support your claim and successfully negotiate with the liable parties' insurance companies. A motorcycle accident lawyer can properly investigate the accident and determine what caused the event.
A motorcycle accident lawyer can help find out the at-fault party by:
Talking to eyewitnesses and recording their statements
Searching for any video evidence of the accident
Look into the history of the involved parties
Examine the police report
Work with forensic experts who can uncover the cause of the accident
---
Build Your Case With A Top Rated Accident Lawyer
If you need immediate assistance with a vehicle accident or personal injury, call our team now at 
800-333-9999
 to begin your free case review and schedule an initial consultation to get legal advice. Our law firm represents injured victims across many categories. Some popular cases our accident attorneys handle include:
Types of Recoverable Damages You Can Receive After a Motorcycle Accident
After a motorcycle accident, the compensation you recover can factor in various recoverable damages. The primary type of damage you can receive is medical bills for the injuries sustained. You should not accept a cash settlement from the liable party after the accident or settle without first determining the full extent of your injuries.
The medical costs should factor in any long-term therapies or new devices you may need. The second type of damage you can recover is lost wages due to the injuries. A Lafayette motorcycle accident lawyer can also help calculate how much future wages you may lose due to the accident.
You can also recover non-economic damages after a motorcycle accident. When awarding damages, the court can consider your pain and suffering and reduced quality of life. The nature of damages changes if the injured party passes away due to the severity of the injuries sustained.
A wrongful death lawyer can help you and your family understand what damages you stand to recover if you have lost a loved one in a motorcycle accident.
The damages you can recover after the wrongful death of a family member can factor in:
Burial and funeral costs
Loss of financial support formerly provided by the deceased
Value of the deceased's life
Medical costs left behind by the deceased
---
Time Limitations on Personal Injury Claims After a Motorcycle Accident
Indiana has a strict timeline on when you can file a personal injury claim in the state which is two years. The statute of limitations from the date of the accident. This means that you should begin filing a personal injury claim as soon as possible after the accident.
The timeline is the same if you have lost a family member in a motorcycle accident. The state gives you two years after the deceased's death to file a wrongful death claim. Working with a motorcycle accident lawyer is the best way of ensuring that you do not miss the deadline for the statute of limitations.
A personal injury lawyer can begin working on your claim after hiring them. We charge no fees unless we win your case in court or settle with the liable party's insurer.
---
Talk to a Motorcycle Accident Lawyer Today
Consult a Lafayette motorcycle accident lawyer about your case and find out how we can help you recover damages. We can answer any questions you have and handle everything regarding your personal injury claim. Receive a free consultation from Isaacs & Isaacs Personal Injury Lawyers today.
To learn more about working with our Lafayette lawyers, call 1-800-333-9999 for your no-cost motorcycle accident case review.