Begin Your Case With a Proven Catastrophic Injury Law Firm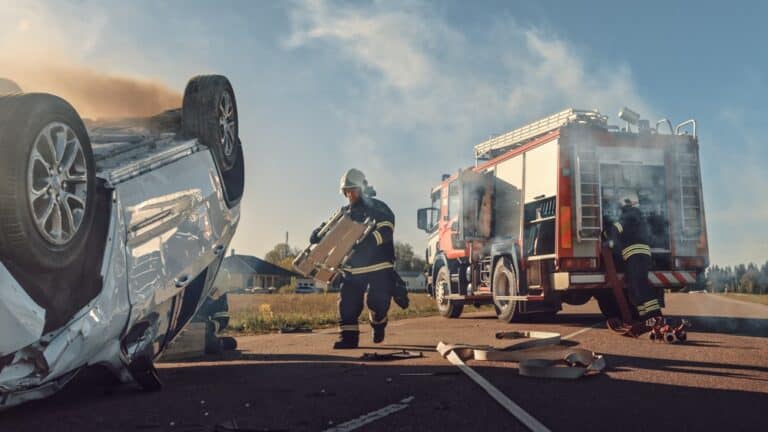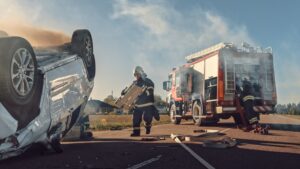 If you or a loved one has suffered serious injuries in an accident, your life may seem as if it has turned upside down. You cannot go back in time, but you can pursue compensation that can help you and your family adjust to the change in your circumstances.
A Kokomo catastrophic injury lawyer from Isaacs & Isaacs Personal Injury Lawyers may be able to help you.
We charge no upfront fees for our legal services and only take payment if we secure monetary compensation on your behalf. Call us at 800-333-9999 at any time to speak to one of our dedicated Kokomo catastrophic injury lawyers and set up a free consultation.
We Represent Injured Accident Victims Across Many Categories. Some Personal Injury Cases We Handle Include:
Accidents With Trucks or Commercial Vehicles
Injuries & Wrongful Death Involving Driver Negligence (cell phone use, DUI)
Accidents With Uninsured Motorists
Whiplash Injury Accidents
Airbag Deployment Accidents
Takata Air Bag Recalls
Motorcycle Accident Injuries
Ridesharing: Lyft & Uber Accidents
Bicycle Accident Injuries
Hit and Run Accidents
Pedestrians Hit By a Vehicle
Head-On Collisions
Rear-End Collisions
Spinal Cord Injuries
"John came to our house and went over the legal part of it thoroughly and quickly, but he always made it more about us. I would recommend them to anybody because they're going to make sure that you're protected. It just always felt like we were dealing with family instead of a legal process."
---
Getting the Legal Perspective on Car Accidents – Audio Interview
Car accident lawyer Darryl Isaacs — The Hammer — sat down to address legal and safety considerations when injured from a car crash in a recent radio episode of "Ask The Hammer," the podcast exploring the legal matters that matter most. There are many elements at play when knowing what to do after a car accident. Listen to the episode directly below.
---
Catastrophic Injuries, Defined
These injuries leave lasting effects that change how the injured person lives their life.
Common catastrophic injuries include:
Paralysis
Burns
Disfigurement
Spinal cord injury
Traumatic brain injury
Loss of limb
Loss of sense, like hearing or sight
All these injuries can leave people worrying about their future, the cost of their medical care, and their ability to work. The damages won in a personal injury case can help you adjust and deal with the costs stemming from your accident.
Our Accident Law Firm Will Get Started on Your Case Immediately By:
Listening to your story
Answering your questions
Advising you what to do next
Investigating the accident scene and all other evidence related to your claim
Reviewing medical records, police reports, and all documents
Determining which parties are liable for your injury
Meeting with insurance adjusters
Helping you file your claim
Demanding a just settlement for all of your medical treatment and damages
---
How Your Kokomo Catastrophic Injury Attorney Will Help You
You do not have to hire legal help, but our lawyers have done much to help Kokomo residents with their personal injury cases. Let one of our attorneys help you and your family as well.
Your lawyer can:
Manage communications: Your lawyer can do the talking for you, interacting with all other involved parties in your case and reporting back to you when there are any major updates.
Collect evidence: Your attorney will also gather any evidence needed to help make your case. Whether there are eyewitnesses to talk to or police report to review, your lawyer is ready to use everything that they can to show that you suffered severe injuries and deserve compensation.
File your case before the deadline: Per IC § 34-11-2-4, you have two years to begin pursuing a personal injury case in Indiana. Your lawyer will help you get the legal process started before that time limit expires so that you do not miss out on your chance to pursue compensation.
Hold all liable parties accountable: There may be multiple people or parties who contributed to your accident and the resulting catastrophic injuries. Your lawyer will help you hold all these parties accountable.
Defend you against the other party's claims: In an attempt to assuage their own guilt, other parties may accuse you of contributing to the accident yourself. If you are being blamed for your own accident, your lawyer will tirelessly defend you and prove that you suffered entirely at the hands of the other party.
Take your case to trial, if necessary: Many of these cases do not go to trial. However, if going to trial ends up becoming necessary, you can be sure that your lawyer will be ready to fight for you in court.
At every stage of the legal process, your lawyer will act as an advocate for you and your family. The other people involved in your case will likely have legal representation. Level the playing field by hiring our catastrophic injury lawyer who is ready to help you.
Build Your Case With A Top Rated Accident Lawyer
If you need immediate assistance with a vehicle accident or personal injury, call our team now at 
800-333-9999
 to begin your free case review and schedule an initial consultation to get legal advice. Our law firm represents injured victims across many categories. Some popular cases our accident attorneys handle include:
Common Causes of Catastrophic Injuries
Many types of accidents or events can end up causing catastrophic injuries. Common causes include:
Slip and falls
Car, truck, and other motor vehicle accidents
Fires
Explosions
Workplace injuries
Sports injuries
Construction accidents
Assault
Your Kokomo catastrophic injury lawyer will look at the unique circumstances of your case and do everything that they can to help you and your family get the settlement or court award you deserve.
---
When to Pursue Compensation in Howard County
If you believe that the actions or negligence of someone else caused your catastrophic injury, you should pursue compensation. A fair settlement should help pay for all the economic and non-economic costs stemming from the accident, including:
Medical bills: Your injuries might have resulted in a hospital stay, bills for doctor's visits, and a need for prescription medications. All these costs add up, but then there are also future care costs to worry about.
Are you going to need surgeries? What about physical therapy? Will you need a professional caregiver? These are all things that need to be considered when compensation for your catastrophic injury is calculated.
Lost wages: You may have to take time away from work due to your injuries. These missed paychecks can begin to cause financial stress for your family, so your compensation should help make up for these lost wages.
Loss of earning potential: Catastrophic injuries can also affect your ability to work in the future. If you cannot work in the same capacity after your accident, that is a loss of earning potential, and it needs to be considered when compensation is calculated.
Diminished quality of life: Your injuries could also affect your ability to enjoy life. They may prevent you from taking part in activities you once enjoyed, like your favorite sport or hobby. Scarring or disfigurement can result in psychological issues that harm your quality of life. The mental anguish you experience because of your accident is just as important as the economic effects.
Pain and suffering: Any past and future pain and suffering experienced by you and your family should be considered when compensation is calculated.
Wrongful death: If your loved one passed away due to a catastrophic injury suffered in an accident, you may be able to pursue wrongful death damages.
Your Kokomo catastrophic injury lawyer can help you win a fair settlement that helps make up for what you and your family have experienced.
---
Contact Our Firm for a Free Consultation
If you want to learn more about how our catastrophic injury lawyer serving Kokomo can help you, you need to contact us for your free consultation. There is no obligation, just the chance to learn more about your legal options and what an attorney from Isaacs & Isaacs Personal Injury Lawyers can do to assist you and your family in this trying time.
To learn more about working with our Kokomo lawyers, call 1-800-333-9999 for your no-cost catastrophic injury case review.