Begin Your Case With a Proven Traumatic Brain Injury Law Firm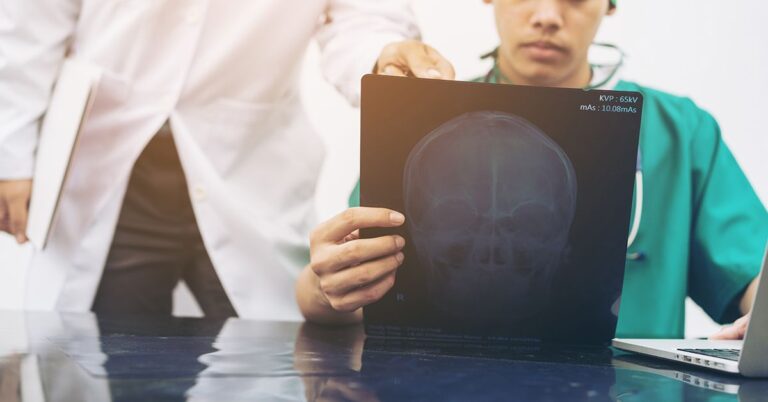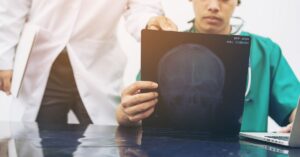 If you or someone you love is living with the effects of TBI, you may be able to seek compensation if the injury occurred because of someone else's actions. A Fishers traumatic brain injury lawyer at Isaacs & Isaacs Personal Injury Lawyers can provide a free case analysis and help you understand your legal rights to fair compensation under Indiana law.
According to the Indiana State Department of Health, traumatic brain injury is one of the primary causes of patient hospitalization in Indiana. Thousands of Indiana residents enter the hospital system each year with traumatic brain injuries, and more than 112,000 Indiana residents live with chronic disabilities due to TBI.
We charge no upfront fees for our legal services and only take payment if we secure monetary compensation on your behalf. Call us at 800-333-9999 at any time to speak to one of our dedicated Fishers traumatic brain injury lawyers and set up a free consultation.
We Represent Injured Accident Victims Across Many Categories. Some Personal Injury Cases We Handle Include:
Accidents With Trucks or Commercial Vehicles
Injuries & Wrongful Death Involving Driver Negligence (cell phone use, DUI)
Accidents With Uninsured Motorists
Whiplash Injury Accidents
Airbag Deployment Accidents
Takata Air Bag Recalls
Motorcycle Accident Injuries
Ridesharing: Lyft & Uber Accidents
Bicycle Accident Injuries
Hit and Run Accidents
Pedestrians Hit By a Vehicle
Head-On Collisions
Rear-End Collisions
Spinal Cord Injuries
Sometimes a 
traumatic brain
injury is not evident until much later. Even if you haven't suffered a catastrophic injury you still may need medical treatment. You should seek medical care immediately, even if you don't think you are badly hurt. Some severe injuries may not be immediately apparent. This is the best way to physically and legally protect yourself and your loved ones.
"They're great to me. Used them twice and positive results both times. I wouldn't hesitate to contact them again if needed."
---
The Hammer's Podcast Episode About Brain Injury Cases
Listen to the episode below about how traumatic brain injury cases work. Attorney Darryl Isaacs – The Hammer – answers the most common questions personal injury attorneys answer about TBI lawsuits and care. Listen to the episode directly below.
---
You Need an Attorney Who Is on Your Side
Isaacs & Isaacs Personal Injury Lawyers has an entire team of attorneys dedicated to providing injury victims with personalized representation and support. We understand the toll that a traumatic brain injury can take on you and your loved ones. It is our goal to reduce the pressure by handling the legal aspects of your claim, so you can focus on recovering from your injuries.
Our Fishers TBI lawyers will:
Obtain evidence to support your claim
Determine the financial value of your losses
File a claim with the insurance company for your total losses
Aggressively negotiate for a fair settlement on your behalf
File an injury lawsuit for fair compensation, if an agreement is not reached
At Isaacs & Isaacs Personal Injury Lawyers, we maintain that every victim deserves compensation for injuries they received due to someone else's negligence. We will uphold your right to fair compensation, no matter how aggressive the other party's tactics. Our attorneys will fight to ensure that you receive the compensation you deserve.
Protect Your Legal Rights 
When you are injured due to someone else's actions, the insurance company will often try to reduce their liability by offering a lowball settlement or shifting the blame. An insurance company's initial settlement offer rarely covers more than basic hospital expenses, and most settlements come with a waiver of liability that prevents you from seeking additional compensation.
If you sign a settlement agreement before consulting with an attorney, you could lose hundreds of thousands of dollars in compensation. Protect yourself from unscrupulous tactics by following these guidelines:
Do not admit fault, even if you think you might be partially to blame.
Do not make any official statements until you speak to an attorney.
Do not say anything that could be construed as an admission of fault, even to the police or your own insurance company.
Do not discuss the accident while your case is ongoing, even on social media.
Do not speculate about the cause of the accident in your statements to insurance or police. Stick to the facts.
Do contact an attorney as soon as possible.
A Fishers traumatic brain injury attorney from Isaacs & Isaacs Personal Injury Lawyers can shield you from shady insurance companies and unfair settlement offers. They will help you establish fault in the accident and ensure that the guilty parties are held accountable for your injuries.
Our Accident Law Firm Will Get Started on Your Case Immediately By:
Listening to your story
Answering your questions
Advising you what to do next
Investigating the accident scene and all other evidence related to your claim
Reviewing medical records, police reports, and all documents
Determining which parties are liable for your injury
Meeting with insurance adjusters
Helping you file your claim
Demanding a just settlement for all of your medical treatment and damages
---
What You Should Know About Traumatic Brain Injuries
The Centers for Disease Control and Prevention (CDC) define traumatic brain injury as "an injury that affects how the brain works". TBI may be mild, moderate, or severe.
Patients with mild TBI can present a variety of symptoms, such as:
Headaches
Insomnia
Irritability
Confusion
Blurred vision
Sensitivity to light and sound
Bad smells or tastes with no source
Moderate and severe TBI patients can have any of the above symptoms, as well as:
Uncoordinated movement
Loss of cognitive function
Vomiting and nausea
Dizziness
Loss of consciousness
Inability to wake up
Coma
If you have experienced a jolt or blow to the head and have any of the above symptoms, seek medical aid right away. Untreated TBI can worsen quickly and cause significant long-term health issues.
What Causes a Traumatic Brain Injury?
Traumatic brain injury is caused when the brain is struck, pierced, or jolted. The brain can be injured through contact with an object or when it strikes the inside of the skull due to a sudden head movement.
According to the CDC, almost half of all traumatic brain injuries in the U.S. happen when people fall unexpectedly. Other causes of TBI include:
When a firearm is discharged at the head
When the head is pierced by a bullet or other object
When the head is struck by a blunt object
When the head is jolted by a sudden stop or change in direction, as in a car accident
If you believe you have a TBI due to someone else's actions, contact a Fishers TBI lawyer as soon as possible to learn about your legal rights and possible next steps.
Build Your Case With A Top Rated Accident Lawyer
If you need immediate assistance with a vehicle accident or personal injury, call our team now at 
800-333-9999
 to begin your free case review and schedule an initial consultation to get legal advice. Our law firm represents injured victims across many categories. Some popular cases our accident attorneys handle include:
---
Damages for Fishers, Indiana Traumatic Brain Injury Claims
Over the course of their lifetime, a victim who suffers a moderate to severe traumatic brain injury can pay anywhere between $1 million and $3 million for costs associated with their injury. If you were injured due to someone else's actions, you should not be expected to pay for the losses you incurred as a result.
The state of Indiana allows injury victims to seek compensation for losses they incurred due to someone else's negligence. You can include both economic and non-economic damages in your claim, including hospital bills, lost income, therapy, pain and suffering, and rehabilitation costs.
Our Fishers traumatic brain injury lawyers will examine your claim to determine who is at fault and help you establish which damages you can claim.
Filing a Wrongful Death Claim
If you lost a loved one due to a traumatic brain injury, we extend our sincere condolences. We understand that a financial settlement cannot make up for your loss. However, a wrongful death attorney can help you obtain compensation to cover the costs associated with the loss of your loved one, including lost income, funeral expenses, and loss of companionship.
Speak with a wrongful death attorney at Isaacs & Isaacs Personal Injury Lawyers today to discuss your options.
---
Statute of Limitations for TBI Claims
IC § 34-11-2-4 provides a short window of time for you to file a TBI claim for compensation. Since many traumatic brain injuries require hospitalization, you may have very little time to file your lawsuit. To ensure the best chance for a positive outcome, reach out to a Fishers TBI attorney as soon as you can after the accident.
A lawyer who is familiar with Indiana injury laws will know the statute of limitations that applies to your specific claim and will ensure that you meet all necessary legal deadlines.
---
Let Isaacs & Isaacs Personal Injury Lawyers Assist with Your TBI Claim
If you have suffered a traumatic brain injury due to another's actions, you may be able to seek compensation for your losses. Contact the Fishers TBI attorneys at Isaacs & Isaacs Personal Injury Lawyers today to discuss your case. We will provide an honest evaluation of your claim and help you choose the best legal option for your situation.
To learn more about working with our Fishers lawyers, call 1-800-333-9999 for your no-cost traumatic brain injury case review.