Begin Your Case With a Proven Pedestrian Accident Law Firm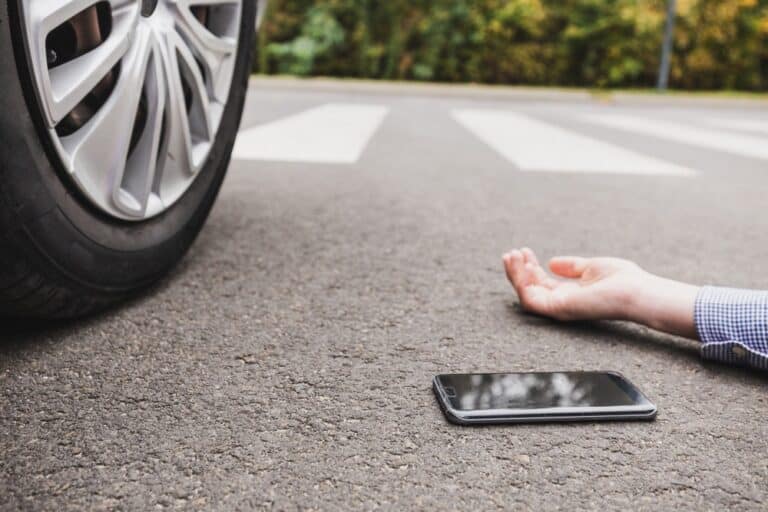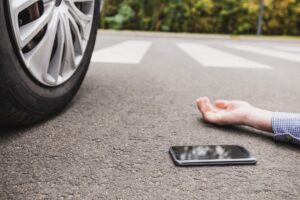 Imagine leaving your house for a stroll, and the next thing you know, a negligent driver has hit you. It's a traumatic experience. Hiring an Evansville pedestrian accident lawyer to help you recover compensation may ease this burden.
As it stands, pedestrians are among the most vulnerable groups when road accidents occur. According to the National Highway Traffic Safety Administration (NHTSA), approximately 76,000 pedestrians were injured and 6,205 were killed in accidents throughout the country in 2019.
We charge no upfront fees for our legal services and only take payment if we secure monetary compensation on your behalf. Call us at 800-333-9999 at any time to speak to one of our dedicated Evansville pedestrian accident lawyers and set up a free consultation.
We Represent Injured Accident Victims Across Many Categories. Some Personal Injury Cases We Handle Include:
Accidents With Trucks or Commercial Vehicles
Injuries & Wrongful Death Involving Driver Negligence (cell phone use, DUI)
Accidents With Uninsured Motorists
Whiplash Injury Accidents
Airbag Deployment Accidents
Takata Air Bag Recalls
Motorcycle Accident Injuries
Ridesharing: Lyft & Uber Accidents
Bicycle Accident Injuries
Hit and Run Accidents
Pedestrians Hit By a Vehicle
Head-On Collisions
Rear-End Collisions
Spinal Cord Injuries
"John came to our house and went over the legal part of it thoroughly and quickly, but he always made it more about us. I would recommend them to anybody because they're going to make sure that you're protected. It just always felt like we were dealing with family instead of a legal process."
---
Getting the Legal Perspective on Car Accidents – Audio Interview
Car accident lawyer Darryl Isaacs — The Hammer — sat down to address legal and safety considerations when injured from a car crash in a recent radio episode of "Ask The Hammer," the podcast exploring the legal matters that matter most. There are many elements at play when knowing what to do after a car accident. Listen to the episode directly below.
---
Our Accident Law Firm Will Get Started on Your Case Immediately By:
Listening to your story
Answering your questions
Advising you what to do next
Investigating the accident scene and all other evidence related to your claim
Reviewing medical records, police reports, and all documents
Determining which parties are liable for your injury
Meeting with insurance adjusters
Helping you file your claim
Demanding a just settlement for all of your medical treatment and damages
Do You Need a Pedestrian Accident Lawyer?
While it's true that we can't always avoid accidents, we can all still play our part in minimizing them by being careful on the roads. Let's say a driver who is high on drugs, speeding, or not adhering to traffic rules hits you. Chances are the accident would have been avoided had the driver not been negligent, careless, or reckless.
The law does not require you to hire a pedestrian accident attorney after such an accident. However, you might want an attorney to lead you on the best way forward. Here is how:
Gather and Analyze Evidence
If a car hit you and caused severe injuries, you are likely not in a position to gather much evidence from the scene. However, your lawyer can help you gather needed evidence after the fact by requesting a copy of the police report, gathering your medical records and receipts, and examining dashcam or surveillance camera footage of the accident.
After collecting all the evidence and determining who the liable party is, your lawyer can file a pedestrian accident claim and start negotiations with the defendant's identifying witnesses. Your attorney will communicate with you every step of the way, informing you of the progress and the estimated amount of compensation you are likely to recover.
If negotiations stall, your lawyer can file a pedestrian accident lawsuit, and a jury will decide how much compensation you will receive based on the evidence you present.
Ensure that You Receive Medical Treatment
Most personal injury lawyers do not have medical training, but they have handled enough cases to know you need treatment to heal fully after a pedestrian accident. Even if you feel okay after the accident, you may want to get checked out by a doctor. Some problems, such as cognitive and spinal issues due to the accident, might not show symptoms until later. 
Your lawyer can take on your case, allowing you the time you need to get medical treatment without worrying about an insurance claim or lawsuit. Your lawyer will also be sure to include all of your past and future medical costs when negotiating fair compensation for you.
Negotiate With the Defendant's Representatives
The representatives of the liable party may try to avoid paying you fair compensation. In some instances, the adjusters from the defendant's insurance company might approach you and try to convince you to take a lowball offer. However, if you refer them to your personal injury lawyer, your lawyer can negotiate on your behalf and fight for the just and fair compensation you deserve.
Build Your Case With A Top Rated Accident Lawyer
If you need immediate assistance with a vehicle accident or personal injury, call our team now at 
800-333-9999
 to begin your free case review and schedule an initial consultation to get legal advice. Our law firm represents injured victims across many categories. Some popular cases our accident attorneys handle include:
---
Common Types of Pedestrian Accidents that an Evansville Attorney Can Handle
Common acts of negligence that may cause pedestrian accidents in Evansville include:
Inclement Weather
Improper lane use
Distracted driving accidents
Driving under the influence of alcohol or drugs
Ignoring traffic rules
Failure to yield
Victims of Evansville pedestrian accidents may suffer from injuries such as:
Paralysis
Organ failure
Sprains
Lacerations
Fractures
Neck injuries
Traumatic brain injuries (TBI)
---
What to Do After a Pedestrian Accident
The first step to take is to seek medical care if you are injured or experiencing pain. Filing a police report after an Evansville pedestrian accident is also crucial. Even if the liable driver doesn't want to involve law enforcement, filing a report may save you a lot of trouble in the future. If you can, take videos and photos of the accident scene.
If eyewitnesses are around, collect their contact details, including their email addresses, physical addresses, phone numbers, and names. While your legal team can help with these things, some of the evidence can be time-sensitive, and the goal is to make it as easy as possible for your attorney to prove that you aren't liable.
Can a Liable Party Recover Compensation?
Accidents are complicated, and sometimes multiple parties may be at fault. You may worry that you made a mistake and were partially at fault, so you shouldn't even bother filing a claim.
However, due to comparative negligence laws in Indiana (IC 34-51-2-5), you may still be able to recover compensation, even if you were partially at fault for the accident. In this case, your compensation will be reduced by the percentage of fault you bear.
For example, if you receive a $75,000 settlement after a pedestrian accident but were deemed to be 20 percent at fault, your compensation will be reduced by 20 percent, leaving you with $60,000. If you are more than 50 percent at fault, you cannot receive any compensation.
---
Types of Damages You May Receive Compensation For
Common damages that you may be able to recover compensation for after an Evansville pedestrian accident include:
Pain and suffering
Lost wages
Loss of earning capacity
Past and future medical expenses
---
The Cost of Hiring an Evansville Pedestrian Accident Lawyer
At Isaacs & Isaacs Personal Injury Lawyers, we only get paid if we win your case. We understand that you have been through a lot already, so our primary focus is on helping you recover both physically and financially.
Thankfully, we have all the resources needed to file and resolve pedestrian accidents. We've been able to recover over $2 billion for our clients so far, including for pedestrian accident victims like you.
Our firm has an onsite state-of-the-art mock courtroom, over 400 years of combined legal experience, and bilingual team members. We're prepared to take on any case—no matter how tough.
Contact Us for a Free Case Review Today
To find out if you are eligible for compensation, contact us to receive your free case review today.
To learn more about working with our Evansville lawyers, call 1-800-333-9999 for your no-cost pedestrian accident case review.