Begin Your Case With a Proven Dog Bite Law Firm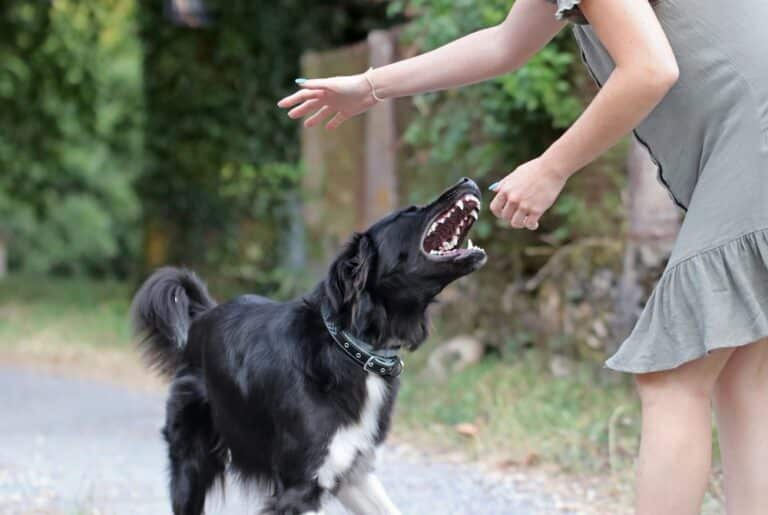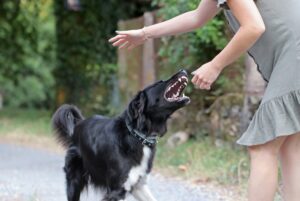 Injured because of a dog bite in Evansville? An Evansville Dog Bite Lawyer from the Isaacs & Isaacs team will seek the financial recovery you deserve.
We will review your case and handle every step of the legal process. You can focus on recovering from your dog bite.
We charge no upfront fees for our legal services and only take payment if we secure monetary compensation on your behalf. Call us at 800-333-9999 at any time to speak to one of our dedicated Evansville dog bite lawyers and set up a free consultation.
We Represent Injured Accident Victims Across Many Categories. Some Personal Injury Cases We Handle Include:
Accidents With Trucks or Commercial Vehicles
Injuries & Wrongful Death Involving Driver Negligence (cell phone use, DUI)
Accidents With Uninsured Motorists
Whiplash Injury Accidents
Airbag Deployment Accidents
Takata Air Bag Recalls
Motorcycle Accident Injuries
Ridesharing: Lyft & Uber Accidents
Bicycle Accident Injuries
Hit and Run Accidents
Pedestrians Hit By a Vehicle
Head-On Collisions
Rear-End Collisions
Spinal Cord Injuries
"They're great to me. Used them twice and positive results both times. I wouldn't hesitate to contact them again if needed."
---
Dog Bite Injury Lawyer Discusses How Lawsuits Work
---
Our Accident Law Firm Will Get Started on Your Case Immediately By:
Listening to your story
Answering your questions
Advising you what to do next
Investigating the accident scene and all other evidence related to your claim
Reviewing medical records, police reports, and all documents
Determining which parties are liable for your injury
Meeting with insurance adjusters
Helping you file your claim
Demanding a just settlement for all of your medical treatment and damages
What Damages Can I Recover for a Dog Bite in Evansville?
Dog bite accident victims may suffer losses that fall into two general categories:
Economic damages: These damages generally have a clear monetary value
Non-economic damages: These damages do not have a clear monetary value
The types of damages you can get coverage for may depend on whether you file an insurance claim or lawsuit. When bite victims file lawsuits, recoverable damages may include:
Pain and Suffering
Being bitten by a dog causes harm beyond physical injuries. Your harmful encounter with an aggressive dog may:
Cause you lasting fear of dogs and other animals
Result in anxiety, depression, and other psychological problems
Prevent you from owning a dog of your own
Cause significant physical pain
Require you to undergo counseling, medication regimens, and other therapies
Diminish your quality of life
Dogs are a constant presence in Evansville, throughout most of America, and the world. A fear of dogs alone can be debilitating. Any pain and suffering that stems from your bite may entitle you to compensation.
Medical Expenses
The journal Injury Prevention explains that dog bites are associated with high medical costs. Any healthcare costs that you face because of your bite may be recoverable, including:
X-rays for any broken bones
Antibiotics
Stitches for wounds
Other emergency department procedures
Surgery
Follow-up care
These costs can add up quickly. It will be our job to recover them for you.
Professional Harm
Being injured generally causes some degree of professional harm, which can include:
Lost income, which may be permanent if your bite-related injuries are severe
Lost earning power, which can occur when you return to work in a lesser capacity
Lost productivity
Lost opportunities to earn bonuses and promotions
Professional harm can be both economic and non-economic in nature. If you suffer any other damages, now or in the future, then we'll include those damages in your case.
---
A Dog Has Bitten Me or My Loved One. What Should I Do Now?
Some important steps to take after a dog bite accident are:
Getting Information About the Dog and Owner
You'll want to learn the owner's name, obtain their contact information, and determine the dog's inoculation history (including for rabies). You'll also want to learn whether the dog owner (or guardian) has an insurance policy that could cover your losses.
You may also get the contact information of any witnesses to your dog bite.
Seeking Medical Attention or Your Injuries
Getting medical attention is paramount. Even if the dog owner claims that their dog has its shots, you may want to take precautionary measures. You will also want to document your injuries, showing that they occurred because of the dog bite.
By getting medical attention as soon as possible, you will:
Protect your health
Develop an indisputable paper trail of your injuries
Have a clear path to recovery
Our firm can help you obtain all medical paperwork for your case.
Hiring an Attorney
An attorney can guide you through the insurance claim or lawsuit ahead. They will answer any questions that you have, provide legal advice, and fulfill the case-related services that you need.
An Evansville dog bite lawyer from Isaacs & Isaacs Personal Injury Lawyers will pursue an ideal outcome for you.
Build Your Case With A Top Rated Accident Lawyer
If you need immediate assistance with a vehicle accident or personal injury, call our team now at 
800-333-9999
 to begin your free case review and schedule an initial consultation to get legal advice. Our law firm represents injured victims across many categories. Some popular cases our accident attorneys handle include:
---
Why Hire Isaacs & Isaacs Personal Injury Lawyers for Your Case in Evansville?
Isaacs & Isaacs Personal Injury Lawyers treat dog bite victims in Evansville like our own family. We will assess your case, determine how much compensation you deserve, and fight for a fair outcome.
Our clients describe how we provide each client with our full support:

"John came to our house and went over the legal part of it thoroughly, quickly, but he always made it more about us. I would recommend them to anybody because they're going to make sure that you're protected. It just always felt like we were dealing with family instead of a legal process." – Tammy S., former client
"It was a pleasure to have the Isaacs & Isaacs team help me after being hit by a truck as I was walking to the market. They went above and beyond to help with all I went through." – JoeAnn S., former client
We respond quickly when our clients contact us. We spare no expense when hiring experts and take every possible step to help our clients recover financially. With $1 billion in settlements won for our clients, we have a proven track record that dog bite victims can trust.
It's really important to pursue legal action as soon as possible. Per IC § 34-11-2-4, you have two years to pursue to take legal action from the time of injury or it will be more difficult to get a reward.
---
We Will Handle Every Step of Your Dog Bite Case
Our team will lead your case from start to finish. Whether your case requires an insurance claim or lawsuit, we are prepared to:
Identify the cause of your dog bite: By identifying the cause of your bite, we will determine who is liable for your damages.
Deal with insurance companies that owe you compensation: If you are covered by insurance, then we will negotiate with insurance companies on your behalf.
Execute any necessary lawsuit: If we must sue to seek the compensation you deserve, then we're prepared to do so. In some cases, we may only threaten a lawsuit, and settle before filing a suit becomes necessary.
Go to court for you: If we need to take your case to trial, we will.
Our attorneys defend our client's rights and seek the compensation they deserve. We do so with no upfront fees or costs, and with a shared goal of winning your case.
---
Call Isaacs & Isaacs Personal Injury Lawyers for Your Free Consultation
Let an Evansville dog bite lawyer take over your case. You should be able to focus on recovering and moving forward from this ordeal. Call Isaacs & Isaacs Personal Injury Lawyers today for your free consultation. We will field your questions and discuss our firm's services at no cost to you.
To learn more about working with our Evansville lawyers, call 1-800-333-9999 for your no-cost dog bite case review.