Begin Your Case With a Proven Catastrophic Injury  Law Firm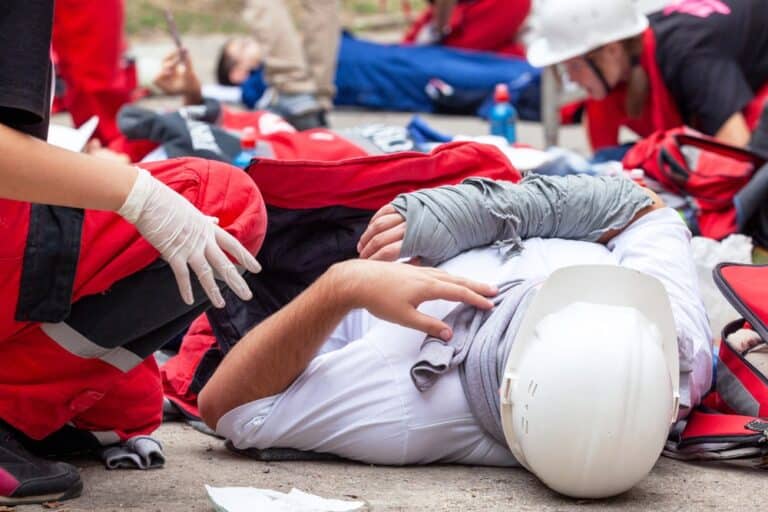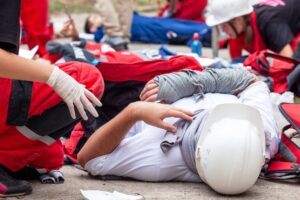 A Crown Point catastrophic injury lawyer from Isaacs & Isaacs Personal Injury Lawyers helps victims who are living with life-altering injuries after an accident or incident in Lake County. If your loved one suffered catastrophic injuries, we can help prove negligence and liability and fight to recover compensation for your family.
A Crown Point personal injury lawyer from our team can explore your family's options for justice through a civil action or insurance claim. Our in-house litigation team takes these cases to trial, but they often settle before this is necessary.
We charge no upfront fees for our legal services and only take payment if we secure monetary compensation on your behalf. Call us at 800-333-9999 at any time to speak to one of our dedicated Crown Point catastrophic injury lawyers and set up a free consultation.
We Represent Injured Accident Victims Across Many Categories. Some Personal Injury Cases We Handle Include:
Accidents With Trucks or Commercial Vehicles
Injuries & Wrongful Death Involving Driver Negligence (cell phone use, DUI)
Accidents With Uninsured Motorists
Whiplash Injury Accidents
Airbag Deployment Accidents
Takata Air Bag Recalls
Motorcycle Accident Injuries
Ridesharing: Lyft & Uber Accidents
Bicycle Accident Injuries
Hit and Run Accidents
Pedestrians Hit By a Vehicle
Head-On Collisions
Rear-End Collisions
Spinal Cord Injuries
"Our daughters were involved in a serious car crash when a man ran a red light! Isaacs & Isaacs knew exactly what to say and exactly what to do for us! They are not only highly professional but also very sincere in wanting to help get our girls every dollar deserved! We will always be grateful to the team of The Hammer for being so wonderful during our time of need! Thank you from our family to your law firm."
---
Getting the Legal Perspective on Car Accidents – Audio Interview
Car accident lawyer Darryl Isaacs — The Hammer — sat down to address legal and safety considerations when injured from a car crash in a recent radio episode of "Ask The Hammer," the podcast exploring the legal matters that matter most. There are many elements at play when knowing what to do after a car accident. Listen to the episode directly below.
---
Will My Case Support a Crown Point Personal Injury Claim?
All personal injury cases require us to show that the accused party acted negligently and caused our client's physical and financial damages. There are four elements required to prove negligence:
The accused party owed our client a duty of care, meaning they had an obligation to act in a specific way to prevent harm.
They breached this duty of care, failing to meet their obligation.
This caused an accident or incident.
Our client suffered injuries as a result.
For example, imagine a car struck your loved one as they crossed the street. Drivers have a duty to stop at crosswalks and allow pedestrians to cross safely. If they fail to do so, an accident could occur.
At Isaacs & Isaacs Personal Injury Lawyers, our attorneys will assess your case to determine if we believe negligence may be the cause. If so, we may be able to seek and recover compensation for you. Some types of cases we commonly handle include:
Auto accidents
Falls
Premises liability incidents
Dog bite
Medical malpractice
Nursing home abuse
We can often reach an out-of-court settlement with the at-fault party and their insurer in these cases. However, our in-house litigation team sometimes needs to sue and prepare the case for trial. If we go to court, we present the strongest case possible to the judge and jury and ask them to order relief in the form of financial recovery.
Under IC § 34-11-2-4, we generally have up to two years to begin a lawsuit in most cases. Connecting with our team as soon as possible after an injury occurs allows us to gather the most evidence and build strong support for your claim.
Our Accident Law Firm Will Get Started on Your Case Immediately By:
Listening to your story
Answering your questions
Advising you what to do next
Investigating the accident scene and all other evidence related to your claim
Reviewing medical records, police reports, and all documents
Determining which parties are liable for your injury
Meeting with insurance adjusters
Helping you file your claim
Demanding a just settlement for all of your medical treatment and damages
Build Your Case With A Top Rated Accident Lawyer
If you need immediate assistance with a vehicle accident or personal injury, call our team now at 
800-333-9999
 to begin your free case review and schedule an initial consultation to get legal advice. Our law firm represents injured victims across many categories. Some popular cases our accident attorneys handle include:
---
We Help Families Living With Catastrophic Injuries in Crown Point
If you or a loved one suffered a catastrophic injury and there is evidence to show it was caused by someone else's negligence, you have a right to financial recovery. Our team may be able to help you hold that party legally responsible for the expenses and losses incurred. This will depend greatly on the facts of your case, but some recoverable damages include:
Medical bills, current and future
Ongoing care and support costs
Prescribed adaptive and mobility equipment
Required home renovations
Lost income and diminished earning ability for years to come
Pain and suffering damages
Loss of quality of life
Other non-economic damages
Our team has more than 400 years of combined experience handling personal injury claims. Our attorneys understand how to develop a case based on life-altering catastrophic injuries, including seeking damages for future and ongoing medical and support expenses. We have helped clients seek compensation based on:
Spinal cord injuries (SCIs) and paralysis
Traumatic brain injuries (TBIs)
Serious burns, including third or fourth-degree injuries over a significant part of their bodies
Amputations and other major limb and orthopedic injuries
We understand how these serious injuries change the victim's life in an instant and how this affects every member of the household. No matter if your loved one makes a near-full recovery or your family is learning to live with new impairments, we are here to manage your legal case with care and compassion. We want to help you get the money needed to ensure your loved one gets the care and support necessary.
We also represent families in wrongful death cases. If your child, spouse, or parent died from catastrophic injuries, we can build a case against the at-fault party. Our wrongful death team serving Crown Point can help.
---
Our Attorneys Provide Key Services for Families of Accident Victims
At Isaacs & Isaacs Personal Injury Lawyers, our attorneys have recovered $1 billion+ in settlements for clients. However, this does not mean much if your loved one recently suffered devastating injuries and you are not sure how your family can pay for their care and your other financial losses. What you need to know is that we know how these cases work and how to develop a strong claim based on what happened.
We know how to win compensation for our clients. In fact, we will not charge any fees unless we win or settle your case. Our clients never pay any fees or costs upfront. You can also expect our team to:
Keep lines of communication open for our clients
Answer questions quickly as they arise
Manage all communication with the at-fault party and their representatives
Protect our clients' rights
Navigate the insurance claims process
Investigate what happened and preserve key evidence
Demand a fair payout and negotiate for this compensation
Provide an in-house litigation team if a lawsuit is needed
Fight for justice for our clients
Our attorneys offer free case reviews for potential clients. We will discuss your legal options with you in detail if you were hurt or a family member suffered a catastrophic injury in Crown Point.
---
Talk to One of Our Attorneys About Your Case for Free Today
You can speak with a lawyer about your catastrophic injuries claim for free today. At Isaacs & Isaacs Personal Injury Lawyers, we provide complimentary consultations so families like yours can better understand their options and what to do next during this difficult and stressful time. We are here for you.
To learn more about working with our Crown Point lawyers, call 1-800-333-9999 for your no-cost catastrophic injury case review.