Begin Your Case With a Proven Personal Injury Law Firm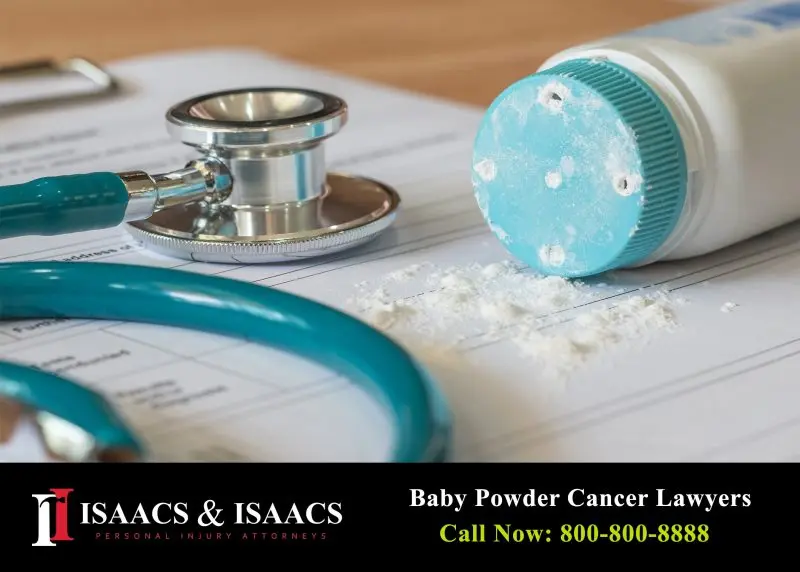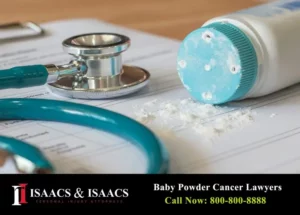 If you or somebody you love has ovarian cancer after using Johnson & Johnson's talcum powder products for feminine hygiene, you may be entitled to recover damages including medical expenses, lost wages, pain and suffering, and more. Isaacs and Isaacs will help you assemble a team of talcum powder lawsuit attorneys.
Call our law firm any time of the day or night to get started with a free case evaluation so that you can move forward with confidence.
Talc Powder, Ovarian Cancer Link: What is the Evidence?
We charge no upfront fees for our legal services and only take payment if we secure monetary compensation on your behalf. Call us at 800-333-9999 at any time to speak to one of our dedicated Kentucky talcum powder lawsuits and set up a free consultation.
We Represent Injured Accident Victims Across Many Categories. Some Personal Injury Cases We Handle Include:
Accidents With Trucks or Commercial Vehicles
Injuries & Wrongful Death Involving Driver Negligence (cell phone use, DUI)
Accidents With Uninsured Motorists
Whiplash Injury Accidents
Airbag Deployment Accidents
Takata Air Bag Recalls
Motorcycle Accident Injuries
Ridesharing: Lyft & Uber Accidents
Bicycle Accident Injuries
Hit and Run Accidents
Pedestrians Hit By a Vehicle
Head-On Collisions
Rear-End Collisions
Spinal Cord Injuries
"Our daughters were involved in a serious car crash when a man ran a red light! Isaacs & Isaacs knew exactly what to say and exactly what to do for us! They are not only highly professional but also very sincere in wanting to help get our girls every dollar deserved! We will always be grateful to the team of The Hammer for being so wonderful during our time of need! Thank you from our family to your law firm."
Hiring a Kentucky Personal Injury Attorney with Our Firm
In his podcast, "Ask the Hammer," Attorney Darryl Isaacs – the Hammer – answers questions about how he and his team serve clients to help get them the compensation they need. Play the episode below:
---
Allegations of Baby Powder Cancer Against Johnson & Johnson
Over a thousand women and their survivors have filed lawsuits around the nation alleging that Johnson & Johnson baby powder caused their ovarian cancer. Despite knowledge of scientific tests linking talcum powder and ovarian cancer, the company failed to warn women of the risk they took using their talc-based products for feminine hygiene.1
Complaints were filed against the company alleging that the company knew of these tests that showed its talc products can cause ovarian cancer and failed to warn women of the danger. Instead, Johnson & Johnson funded bogus scientific studies and otherwise tried to suppress test results that showed talc can travel up a woman's uterus into the ovaries and cause cancer.2
The company aggressively marketed its products to women. Adding insult to injury, the company targeted its marketing to black and Hispanic women because they were loyal customers, hence an easier sell.3 Because of this, women who have used the products for decades and now have cancer, or their survivors, have filed lawsuits across the country.
Our Accident Law Firm Will Get Started on Your Case Immediately By:
Listening to your story
Answering your questions
Advising you what to do next
Investigating the accident scene and all other evidence related to your claim
Reviewing medical records, police reports, and all documents
Determining which parties are liable for your injury
Meeting with insurance adjusters
Helping you file your claim
Demanding a just settlement for all of your medical treatment and damages
---
How a Talcum Powder Law Firm Makes The Case Against J&J
It's important to note that the details of every case are unique and different for each individual claim. The best way to determine the value of your case is to call Isaacs and Isaacs and begin a free case evaluation. During a free case review, we get a chance to hear your very important story and fully review your claim. We will then share our findings and proceed by choosing the very strongest road forward for the justice you deserve.
Though we cannot undo the harm, our aim is to assemble a team of talcum powder attorneys to get you the very best settlement possible to make you whole again in the eyes of the law.
Lawsuits filed in different states and jurisdictions may have additional or different allegations from those described in the sections below. Each lawsuit filed may have a different fact set leading to additional charges against Johnson & Johnson, including wrongful death.
---
FAQs About Baby Powder Lawsuits
How Does Baby Powder Cause Cancer in Women?
Studies have shown that talc can migrate into the reproductive organs when it is applied on underwear and feminine products such as sanitary napkins and tampons.6 Evidence that talc can migrate to a woman's ovaries was found as early as 1971.7 A study published in the Journal of British Obstetrics and Gynaecology entitled "Talc and Carcinoma of the Ovary and Cervix" found that particles of talc were embedded in the tumors of 75 percent of patients with ovarian cancer.
Other studies done on the dangers of talc have since shown that tiny particles of talc can migrate up into a woman's inner reproductive system and cause chronic inflammation of the thin layer of cells that cover the ovaries (ovarian epithelium), resulting in ovarian cancer.
Not all baby powder causes ovarian cancer. Cornstarch-based baby powder has been shown to be safe to use. Johnson & Johnson could easily have recommended this powder, which the company also makes, to women who want a powder for feminine hygiene purposes. 8
The Dangers of Ovarian Cancer and Talcum Powder
Ovarian cancer has a survival rate of 94 percent when diagnosed early, according to the American Cancer Society. 9 However, in most cases, ovarian cancer is not suspected early enough to stop cancer from spreading. Because of the relationship found between talc and ovarian cancer, it is a very good idea to be alerted about the symptoms of ovarian cancer if you have used talc for feminine hygiene.
According to the American Cancer Society website, early-stage ovarian cancer is difficult to detect. There are no reliable screening tests to detect early-stage ovarian cancer. Tests that have been used with some success are the transvaginal ultrasound and the CA-125 blood test. However, success rates are so low that doctors don't recommend getting the screening. This leaves patients with little hope of early detection.
If you've been using Johnson & Johnson Baby Powder or Shower to Shower talc products for feminine hygiene, you should be aware of symptoms if you haven't been feeling good and get what screening you can for ovarian cancer.
Be Aware Of Ovarian Cancer Symptoms
Sometimes, a patient has no early symptoms. Symptoms of ovarian cancer are also caused by a host of other less serious problems. These symptoms can include:
Abdominal swelling or bloating
Abdominal pain
Pelvic pressure
Feeling full without eating much
Frequent need to urinate
If you suspect you may have ovarian cancer, the sooner the cancer is detected, the better your prognosis will likely be.
Who Is Being Sued in Talcum Powder Cases?
Across the country, nearly 20,000 lawsuits have been filed against Johnson and Johnson for allegedly manufacturing, marketing and distributing talcum powder products that are linked to cancer.
What Type of Cancer Is Allegedly Caused by J&J Baby Powder Products?
Johnson and Johnson talcum powder products are allegedly linked to ovarian cancer and are said to possibly contain asbestos from the talc mining process.
How Do I Sue Johnson and Johnson If I Have Developed Cancer that May Be Linked to Their Products?
The best way to proceed with legal action against J&J is by first completing a free review of your case by a licensed attorney. By filing a legal complaint against Johnson and Johnson, a lawyer can complete a thorough investigation, confidentially speak with insurance and medical providers and pursue compensation for medical expenses, lost wages, lost future income and pain and suffering.
Build Your Case With A Top Rated Accident Lawyer
If you need immediate assistance with a vehicle accident or personal injury, call our team now at 
800-333-9999
 to begin your free case review and schedule an initial consultation to get legal advice. Our law firm represents injured victims across many categories. Some popular cases our accident attorneys handle include:
Compensation May Be Merited In Your Case
Allegations against Johnson & Johnson include willful, wanton, and reckless disregard for the rights and safety of others calling for punitive damages. Punitive damages are intended to punish, and jury awards tend to be high. Juries have awarded plaintiffs in these lawsuits tens of millions of dollars in an attempt to punish Johnson & Johnson and dissuade other companies from similar behavior.
Every case is unique, so we encourage you to begin your free case evaluation to learn more about the actual value of your specific claim.
Strict Liability – Failure to Warn
The company failed to warn consumers of the risk of talcum powder causing ovarian cancer if used for feminine hygiene. Johnson & Johnson knew or should have known that their talc-based products were dangerous for women when sprinkled on underwear.
Strict Liability – Defective and Unreasonably Dangerous Product
The products Johnson's Baby Powder and Shower to Shower body powder were unreasonably dangerous and defective to market without a label warning that they could increase the risk of ovarian cancer if used for feminine hygiene purposes. Johnson & Johnson aggressively marketed these products as safe to use on all areas of the body.
Negligence
Johnson & Johnson failed to adequately test their talc products for safety when used as expected, exposing a pattern of company negligence. The company failed to warn consumers of the connection between ovarian cancer and talcum powder, even when advised to do so by scientific researchers. They failed to withdraw the product from the market after evidence surfaced that it is a carcinogen when used as advertised for all areas of the body.
Breach of Express Warranty
Johnson & Johnson explicitly marketed their talc-based products as safe to use all over the body. They conducted an aggressive marketing campaign to promote use by women in all areas of the body, including feminine hygiene powder. Johnson & Johnson promoted women's use of the product on all body areas, even after numerous scientific studies showed that talcum powder causes cancer.
Breach of Implied Warranty
Johnson & Johnson knew women used their powder for feminine hygiene and encouraged women to use their talc-based powder all over for a fresh, clean feeling. By not including a label warning women not to use the products for feminine hygiene, they implied that the products were safe for this use.
Civil Conspiracy
Johnson & Johnson conspired with their talc supplier, Luzenac America (also named as a defendant in civil lawsuits), and other members of the Talc Interested Party Task Force (TIPTF) to expose women to bodily harm from their product. They conspired to suppress scientific evidence of the link between ovarian cancer and talcum powder. They conspired to promote incorrect scientific studies that showed their product was safe.
They conspired to withhold information from the injured parties that would have allowed them to make an informed choice regarding the use of talc as a feminine hygiene product. By withholding a crucial safety warning they caused extreme bodily injury and death to hundreds of women.
They conspired to release false scientific and medical reports to the public which backed up their fraudulent claims that talc is not a carcinogen. By releasing false information to consumers, they caused women who believed the false safety information to suffer serious injury and death.
Fraud
Johnson & Johnson intentionally misled consumers regarding the safety of their products. They aggressively marketed their talc powders as safe and suppressed scientific studies which showed evidence that Shower to Shower and Johnson's Baby Powder causes cancer if used for feminine hygiene. Hundreds of women who believed their fraudulent misrepresentation of their products have suffered serious injury or have died.
---
Johnson & Johnson Betrayed the Trust of Loyal Customers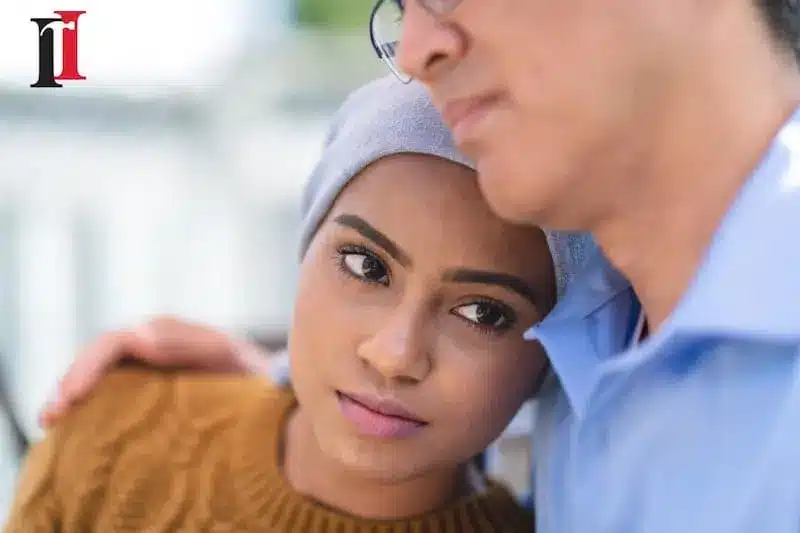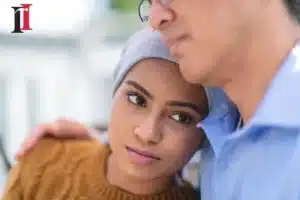 Johnson & Johnson executives not only knew about the danger to women, but they also chose to ignore scientific researchers who asked them to post a warning on the label of their product. As members of the Cosmetic Toiletry and Fragrance Association, they formed a political lobbying group whose purpose was to suppress scientific evidence that linked talcum powder to ovarian cancer. The Talc Interested Party Task Force funded biased scientific tests to submit to government regulators. TIPTF edited the test results before submitting them to government regulators. 4
At no point did Johnson & Johnson warn consumers not to use their talc-based products Johnson's Baby Powder and Shower to Shower for feminine hygiene. They actively suppressed scientific studies that linked ovarian cancer and talcum powder use for feminine hygiene.
About The Johnson & Johnson Brand
Johnson & Johnson is a brand name women have trusted for over a hundred years. The company introduced its talc-based Johnson & Johnson baby powder in 1893. The product was originally distributed to midwives in a box that included twelve sanitary napkins.
Johnson & Johnson was also the first company to manufacture sanitary napkins in the United States. From the beginning, women associated Johnson's Baby Powder and Shower to Shower with cleanliness and good hygiene. 5
Many women were loyal users for years, always sprinkling it on their underwear too for a fresh clean feeling. Women had no idea there was a link between talcum powder and cancer because the company did not warn them to avoid using the product for feminine hygiene.
---
Johnson & Johnson Cancer Attorneys Fighting for You
At Isaacs & Isaacs we feel that a big part of our mission as attorneys and legal support professionals is to protect people from unethical companies who injure and kill with impunity. We take our responsibility to our clients seriously. Our team is passionate about fighting for the rights of victims who have had their lives destroyed or taken away by big companies that care more about profits than they care about people.
If you or your loved one has ovarian cancer from using a Johnson & Johnson talcum powder product, we will work to assemble a team that will demand every penny of just compensation you deserve, including punitive damages.
"Don't Win, Don't Pay" – We Use Contingency Fees
A contingency fee model is standard to personal injury law. Many law firms bill clients by the hour. That's not ideal for clients in cases like these.
With a contingency fee, the law firm puts upfront the expenses for the investigation of the accident scene, hiring expert witnesses, and other essential expenses for your case. If the team of lawyers we assemble wins your case, you pay the law firm a percentage of what has been recovered for you in attorney fees and law firm reimbursements. If they do not win, you do not pay a fee or the costs. These spares harmed clients with the burden of mounting legal expenses.
---
Pursue Justice with a Talcum Powder Cancer Law Firm
We cannot undo how you or a loved one has been harmed, but we can and will do everything in our power to restore you to justice. Some companies care more about money than they care about people. We believe that demanding maximum compensation is the most direct path to justice in these cases. The team of attorneys we assemble will work for an out-of-court settlement where possible, file a lawsuit and go to court when needed.
To learn more about working with our Kentucky lawyers, call 1-800-333-9999 for your no-cost Johnson and Johnson talcum powder case review.
---
1. [The Talcum Powder Lawsuit — When cancer has to be included as a side effect]↩
4. [Behind the $55 Million Verdict: Johnson & Johnson Knew About Talcum Powder Cancer Risks Since the 1970s]↩
5. [Johnson & Johnson Has a Baby Powder Problem]↩
6. [Talc Powder, Ovarian Cancer Link: What is the Evidence?]↩
7. [TALC AND CARCINOMA OF THE OVARY AND CERVIX]↩
8. [ Large Study Finds No Link Between Use of Talcum Powder in Genital Area and Ovarian Cancer]↩