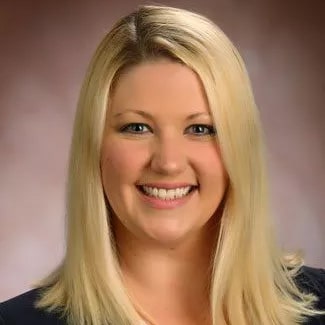 Kaitlin Coons Astorino
Attorney At Law
Contact Information
Practice Areas
Auto Accidents
Civil Litigation
Commercial Vehicle Accidents
Personal Injury
Trucking Accidents
Languages Spoken
Education
Indiana University - Robert H. McKinney School of Law
Bar Admissions
Memberships
Kentucky Justice Association
Academy of Truck Accident Attorneys
Bio
Kaitlin Coons Astorino holds a B.A. with triple majors in Psychology, Communications, and Telecommunications from Indiana University. She earned her J.D. from the Indiana University Robert H. McKinney School of Law in 2015. She also has a graduate certificate in Intellectual Property.
In law school, she served as the Assistant Chief Justice for her school's moot court tournament and a tutor for the Dean's Tutorial Society in Civil Procedure.
Kaitlin specializes in a wide variety of practice areas including subrogation, criminal law, intellectual property, business law, and litigation. She is a member of the Kentucky Justice Association and the Academy of Truck Accident Attorneys. She's able to keep her cool in all high-pressure situations, which helps make her clients feel secure.
Learning to be her own advocate has been one of Kaitlin's biggest life lessons. Her curious and creative streak drives her to paint, read, travel, and do yoga in her free time.